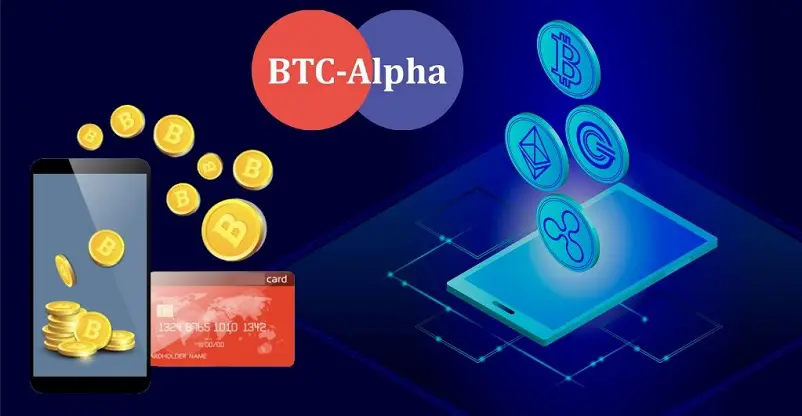 BTC-Alpha now allows you to buy crypto using credit or debit cards. The buying process is executed through a third party, which is – the Mercuryo processing System.
The users that are completely verified can buy any of the four mentioned cryptocurrencies, i.e., Bitcoin (BTC),  or Tron (TRX), or Ethereum (ETH), or USD Tether (USDT). The buyers can make use of a card for the euro, US dollar, Indonesian rupee, or Russian ruble.
The use of cards allows the buyers to make safer purchases at the current rate and avoid double conversion. The applicable fee for transaction processing is 4.85% for BTC/USDT/TRX/ETH based on the total amount of the fiat currency.
The unverified users have to undergo the KYC process. Depending on the verification department's workload, the procedure can sometimes take around 10 minutes while on some occasions can take up to 72 hours for completion.
The user has to visit the crypto purchase page, and further select the convenient fiat currency of his choice and enter the amount. After selecting the cryptocurrency, the user has to check if the current rates are equivalent to the amount entered. To complete the payment, the user is then redirected to the service firm. After the payment, the user will be taken back to the BTC-Alpha platform to confirm if the transaction was successfully processed, and then the tokens will be transferred to the account.
BTC-Alpha presently is a platform with 240K+ verified users from around the globe. BTC-Alpha has been ranked amongst the top 100 on CoinMarketCap based on the trading volume. It is one of the top 15 safest crypto trading platforms across the globe and also has its place secured in the top 5 most visited exchange platform in the CIS.
The exchange platform has two developed indigenous mobile apps that can be used for trading. It has also created a standard and an advanced terminal. Further, BTC-Alpha has also come up with ALP Coin— an internal exchange token.