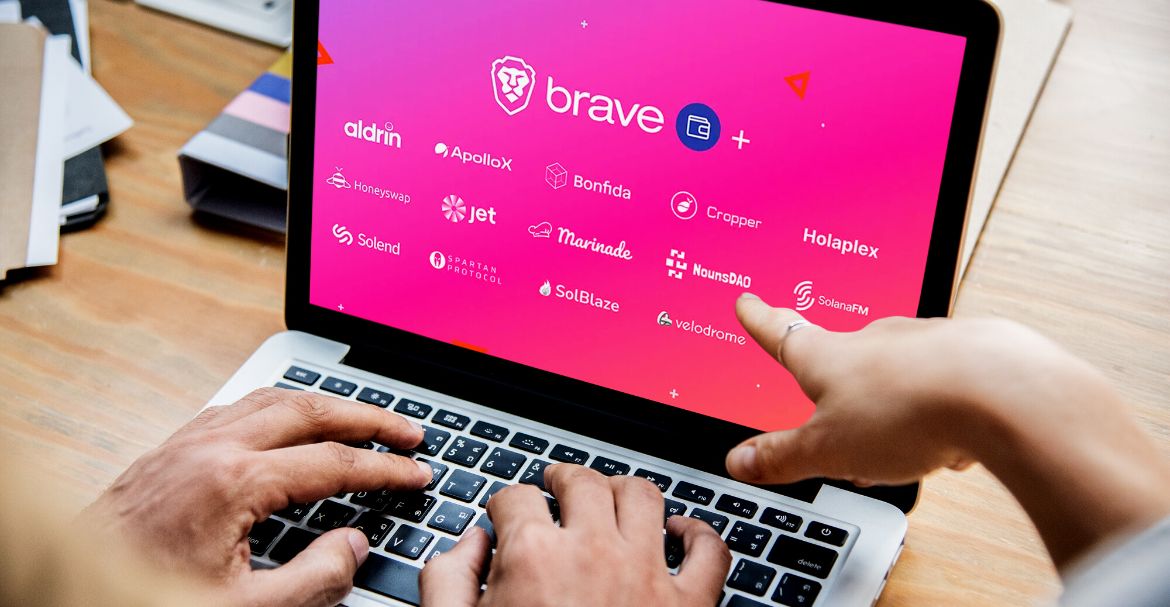 Brave is pleased to announce that 9 of the most well-known Decentralized applications on Solana have entered its Wallet Partner program in the wake of the recent release of Solana DApp functionality in its browser (version 1.41). This week, the program has also welcomed 6 additional Decentralized applications that are Ethereum- and/or EVM-compatible. 
By participating in this initiative, partners can add Brave Wallet to their list of accepted wallet links and co-market their DApp connection with Brave using the browser's blog, forums, and social media platforms.
The program not only promotes Brave Wallet but also gives Brave and its partners a chance to collaborate on other BAT utility initiatives or collaborations.
This week, Brave is proud to welcome the following 15 initiatives to the Wallet Partner program:-
Aldrin –  To enable anyone to generate passive revenue through DeFi, Aldrin is developing what they believe to be the best exchange interface and set of tools available.

ApolloX – ApolloX is a decentralized trading platform for Web3 that is transforming trading for retail and institutional investors.

Bonfida – Bonfida's main offering is Solana Name Service. SNS's objective is straightforward: to give consumers a Web3 ID.

Cropper – It is the most extensive launching pad on Solana, delivering initial dex offerings (IDO) to properly screened companies and various related services to support the development of their early ecosystem liquidity.

Holaplex – With over 10,000 artists using Brave's open source, decentralized solutions on Solana, Holaplex offers enterprise-grade NFT commerce services and is the go-to solutions provider for leading brands and Web3 protocols.

Honeyswap: 1Hive DAO launched and maintained this decentralized exchange (DEX). It's the first Uniswap V2 Fork to be released on a network other than the Eth Mainnet, Gnosis Chain.

Jet Protocol: Based on Solana, it is a non-custodial lending and borrowing protocol. Jet is fast evolving, and it has launched JetGovern, its governance user interface.

Marinade – This non-custodial liquid staking technique was the first developed on Solana. Its goal is to support and decentralize Solana while bringing in more individuals worldwide to DeFi.

NounsDAO – The Nouns initiative is an Ethereum blockchain generating non-fungible token (NFT). Nouns are based on persons, locations, and objects and are 32×32 pixelated NFT characters.

SolanaFM – The first indexer on Solana that enables the most effective data collection and processing.

Solend – This independent interest rate generator for Solana loans. The quick, inexpensive, and scalable DeFi lending protocol allows users to earn returns and borrow 50 assets over 18 pools.

SolBlaze – SolBlaze is dedicated to creating the foundational services for Solana's ecosystem.

Spartan Protocol – It offers various open DeFi services to consumers wanting to exchange or earn a yield on their assets by combining a special liquidity-sensitive AMM mechanism with reduced fuel fees and quick resolution of the BNB Chain.

Velodrome – It is a well-known decentralized trading and liquidity market on Optimism. Velodrome provides a capital-efficient, responsible approach for algorithms on Optimism to draw and hold liquidity for minimal slip trading via a vote-escrow token structure and constructed bribe system.

XY Finance – This cross-chain service company offers the fastest possible transfers, covers a variety of cryptocurrencies, and offers the best routes across several blockchains.
Brave Wallet is browser-native, unlike most crypto wallets, which lowers security risks and depends less on additional CPU and RAM. Users can connect to other wallets and Web3 DApps, transact with nearly any cryptocurrency asset with the highest levels of safety and efficiency, and more.