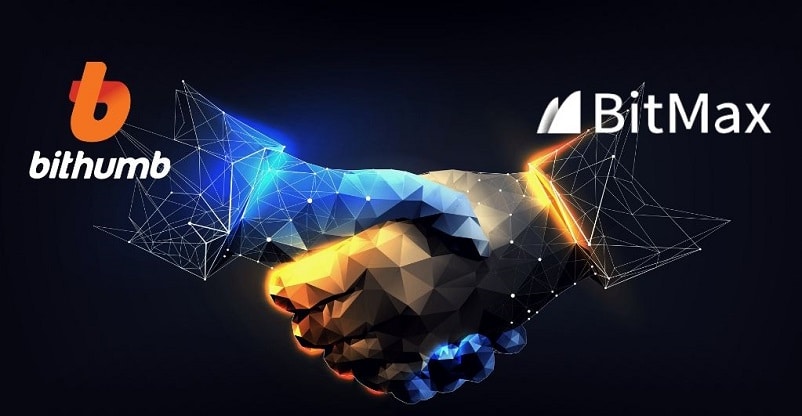 Bithumb, one of the largest South Korean Cryptocurrency exchange, has inked a strategic collaboration with BitMax.io, the Singapore based Crypto trading platform, with an onus to secure Wall-Street level Fintech expertise. Both the companies agreed to strengthening their joint competitiveness in the global Fintech market. Both the firms signed the MoU (Memorandum of Understanding) & they will leverage their respective expertise and market presence jointly, thereby actively cooperating in the development of blockchain technology and other crypto-related infrastructure. In fact, with this new partnership with BitMax.io, Bithumb would be equipped with more capabilities to access fintech expertise from Wall Street, in building infrastructure in related industries.
Founded in 2018, BitMax.io offers a wide array of financial products and services for both retail and institutional clients. It also provides robust investment solutions for both volatile and margin trading products. Bithumb is the leading financial innovation platform that operates based on Cryptocurrencies and blockchain technology. Founded in the year 2014, Bithumb ranks as the top cryptocurrency exchange in terms of total transaction volume. It has managed to expand its investment in blockchain by developing custody kiosks, and other related research services, thereby contributing to the mammoth expansion of the cryptocurrency ecosystem.
While announcing the partnership with BitMax, Bithumb emphasized on the current workforce of BitMax that consists of quant buying and selling professionals from Wall Street along with the primary crypto trading veterans. In fact, BitMax exchange has attracted several Wall Street financial engineers; as such its workforce consists of professionals from some of the best international monetary corporations like Deutsche Financial institution, Goldman Sachs, Morgan Stanley, and Gemini.
This partnership aims at enhancing the product platforms and accelerating the global expansion across the Crypto trading ecosystem. This strategic partnership between the two companies will help develop blockchain and other infrastructure technologies by fostering new opportunities to accelerate the development of global product solutions. Talking about this, Dr. George Cao, the CEO of BitMax.io, said,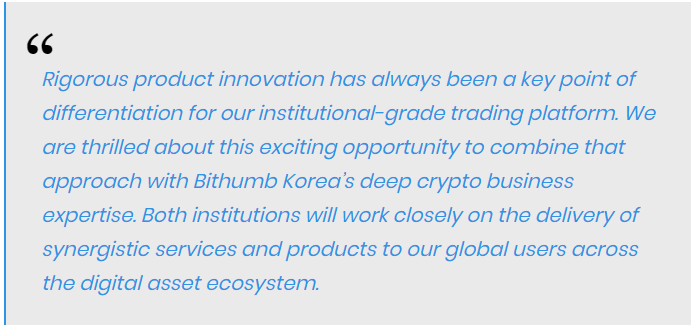 But until now, none of the companies could be approached for commenting on this recent collaboration, and what each think would help in their respective development.