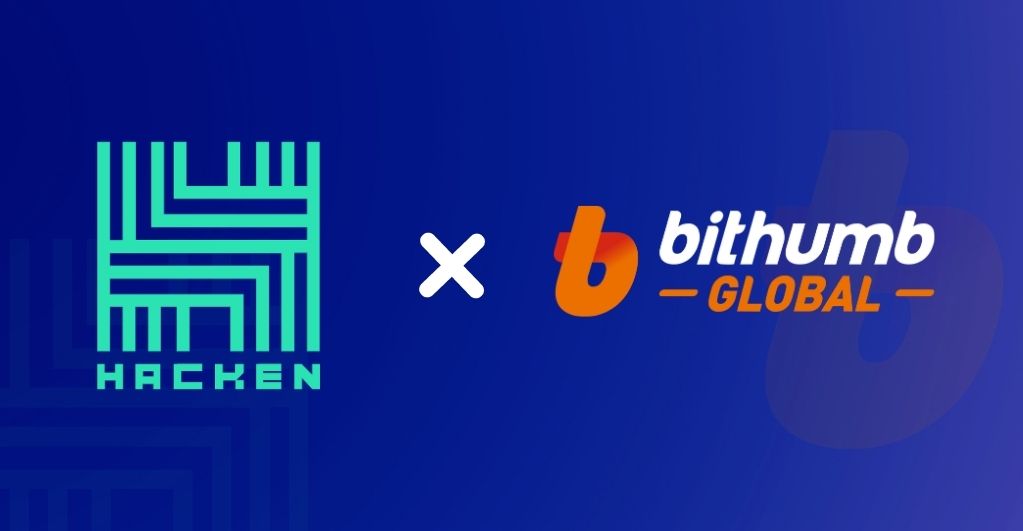 Bithumb Global, which is counted among Asia's biggest cryptocurrency exchanges, has announced its collaboration with Hacken. Hacken is a cybersecurity firm that focuses on cryptocurrencies and analyzes threats crypto exchanges face. The details of the collaboration were mentioned in a tweet on Bithumb Global's official Twitter page.
We are delighted to announce that we have partnered with @hackenclub to provide a more secure trading experience to our users. 🙌

Find out more >> https://t.co/KTxK4M5ii8 #Hacken #HAI #Cybersecurity #BithumbGlobal #Crypto #cryptocurrency

— Bithumb Global (@BithumbGlobal) September 29, 2020
Cryptocurrency Exchanges and Cyber Security
It is estimated that a large percentage of cryptocurrency exchanges face different types of threats, such as a denial of service attacks, hacking, and other types of misappropriation of funds and financial frauds. These are the risks that customers, as well as crypto exchanges, have to face.
Due to these risks, there is significant awareness within the crypto community and people are now more committed to improving reliability and security.
These protocols and efforts aim to ensure that the decentralized nature and privacy of cryptocurrency exchanges are maintained without compromising on trust and security of users.
The present crypto security ecosystem consists of alliances with major players in this sector and well-known security consultancy firms like Hacken.
Reasons Hacken Considered Leader in the Realm of Cybersecurity
Hacken offers different cybersecurity services to web sites and online portals. These services include infrastructural support related to different, safer operational practices and risk analysis. Other cybersecurity services consist of examining bug bounty programs, penetration testing, and review of security codes. Hacken has also made its name in blockchain security editing.
Collaboration Between Hacken and Bithumb Global
The expertise Hacken has will help in making Bithumb's platform safer for end-users. The platform will become reliable and protect it from internal frauds and other types of financial vulnerabilities, which most of the crypto exchanges face.
There is a need for Bithumb Global to enhance its security functions further, and Hacken will play an essential role. Improvement in security systems will help the platform protect users from emerging threats using sophisticated methods for breaching security.
Hacken plans to integrate advanced anti-fraud technologies into the present security system of Bithumb Global and play a crucial role in protecting the system from security threats. Such security measures will help in improving user confidence in their platform.