The crypto market is going through heavy volatility. The recent days were quite amazing, and thus the selling pressure seems to take over the market and the same would continue for some time too. There are few coins fight the pressure but the rest have fallen prey.
Bitcoin SV has registered almost a 4% drop during the 24 hours. The coin is dropping at a tremendous pace. The BSV coin is counted among the top trending coins. The sudden extreme fall is scaring the interested traders.
Bitcoin SV Price Analysis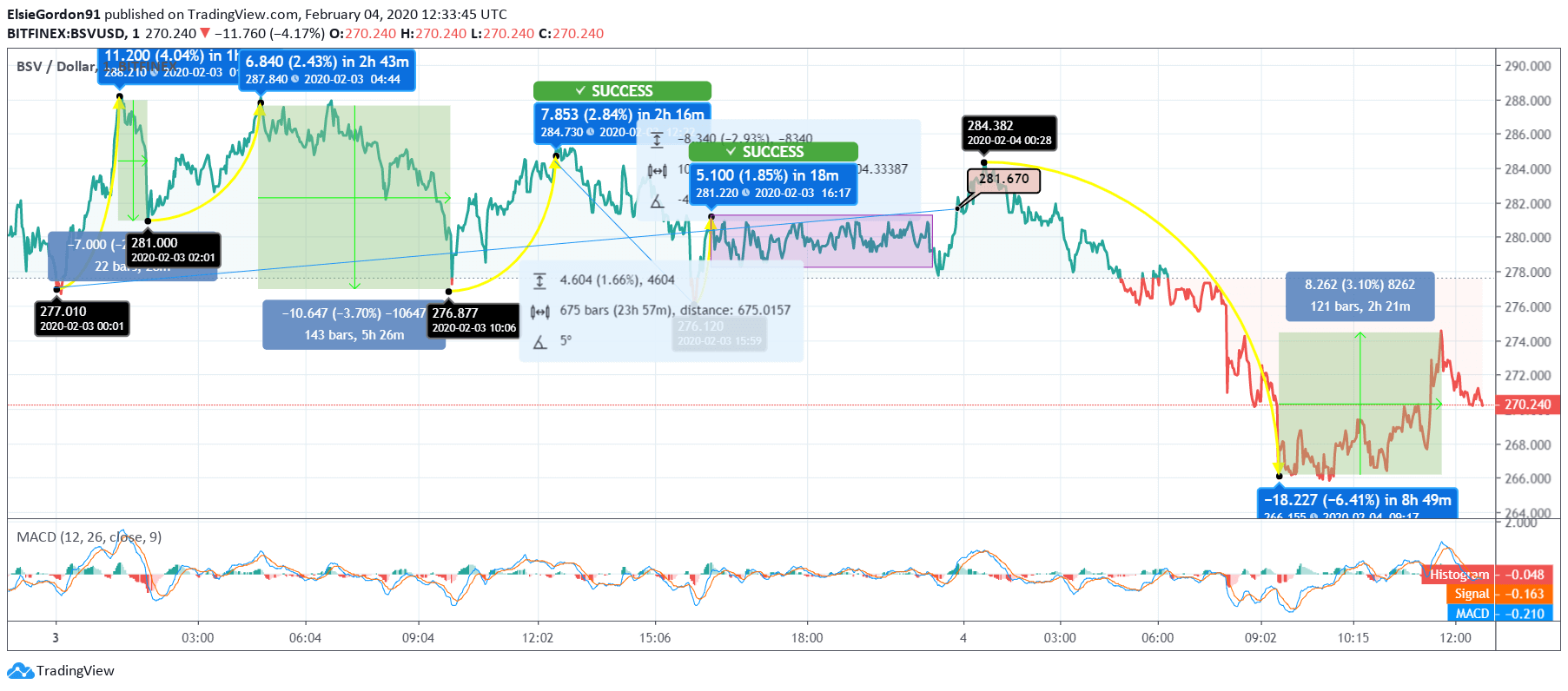 Bitcoin SV is currently at $277 at 00:01 UTC on February 03, 2020. The escalation in the price took place in the coming hours. The coin jumped to $286 by 4.04%, but it couldn't hold the level and dropped to $281. The currency recovered again and this it touched $287 by 2.43%. The BSV coin booked a heavy fall in the following days that brought the price to $276 by 3.70%.
Bitcoin SV marked a slight recovery and touched $284 but again fell in the later hours. At 15:59 UTC, February 03, 2020, the coin was at $276 by 2.93%. The price improved to $281 by 1.85%. The price level of the currency was locked around $280. The closing hour brought the BSV price to $281. The intraday movement exhibited a 1.66% progression in the price.
Today, Bitcoin SV started with a heavy fall. The price counters moved from $284 to $266 by 6.41%. The next 2 hours and 24 minutes exhibited improvement. The currency touched $274.
BSV coin has breached the immediate support level at $275. The next support level at $270 might get breached. The chances of climbing to the immediate resistance level are thin, but if the momentum reverses then the same is possible.
R1:$285.73 R2:$290.74 R3:$296.03
S1:$275.43 S2:$270.14 S3:$265.13