Bitcoin News
Bitcoin Intraday Price Analysis: Will BTC Price Coin Cross $8700 Today?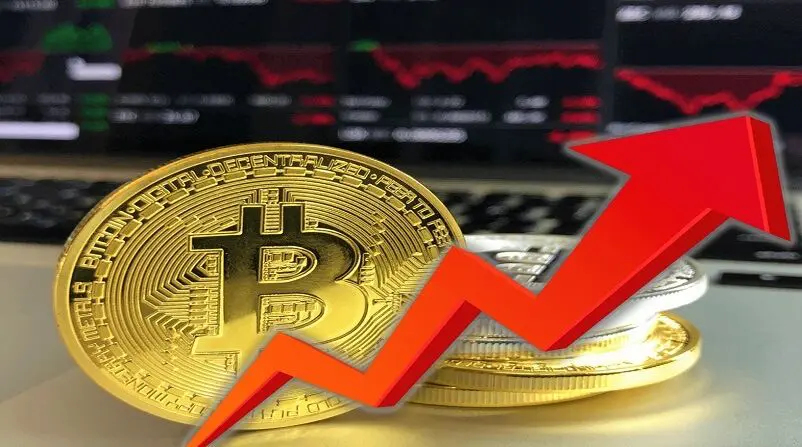 Bitcoin Price is heading with the bullish trend. The market, on the other hand, is moving in a different direction. Most of the altcoins were dripped in red colors. Surprisingly, BTC is not only green but is rapidly touching new highs on the price chart.
The investors of Bitcoins are booking profits due to the same. Many analysts are predicting that Bitcoin can cross $8700 today. The predictions couldn't be marked vague as the movement in the chart is astounding. Today's movement in Bitcoin has made us remember a famous quote by Sheldon Cooper in Big Bang Theory, which says, "Today Is Anything Can Happen Friday." The dialogue is well suited for the current momentum.
Current Statistics of Bitcoin (BTC):
The chart is taken from Trading View on 14th June 2019, at 22:51:29 UTC for price analysis.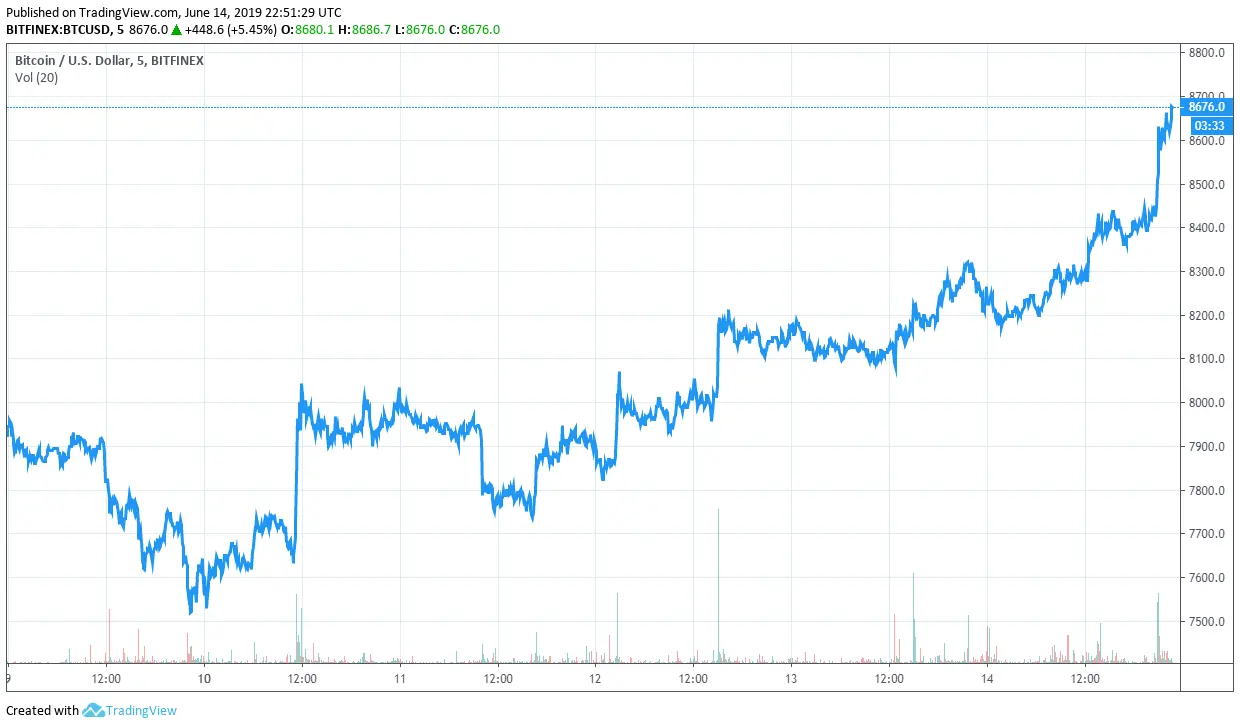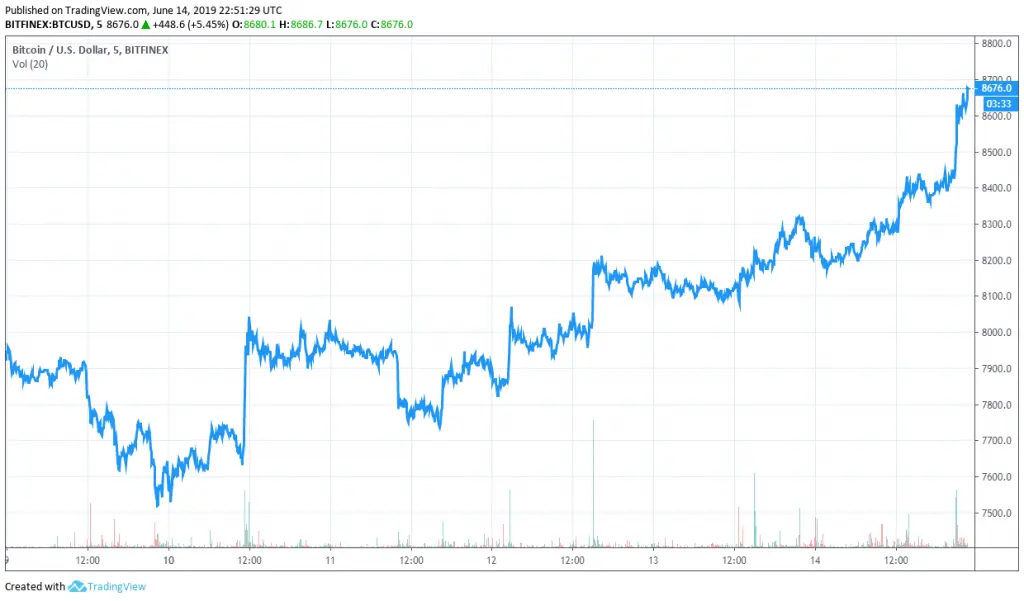 Summary of Statistics:
The price of Bitcoin is $8662.6.
The circulating supply is 17,759,375 BTC.
The market capitalization of Bitcoin (BTC) is $153,948,629,062.
The Return on Investment (ROI) is noted as 6,306.94%.
The 24hr volume of Bitcoin is $19,683,378,023.
The price in Bitcoin reflected bullish trend since the morning. The chart is indicating a shallow curve in the first half of the day. The fall in price was due to the market pullback, but Bitcoin came out safely. The BTC price jumped from $8194.1 to $8320, reflecting a progression by 1.55%. With a few ups and downs, the graph is moving with a nice pace and indicating price growth.
Bitcoin Price Prediction and Conclusion:
Bitcoin has once again outshined when other altcoins are suffering. The coin was unaffected by the price drop and managed to maintain a smile on its investors face. We are assuming that the currency will cross $8700 by tomorrow.
Also, the market could turn green tomorrow as the price drop in most of the coins is showing no legs. We believe that the drop in the crypto market was possible because of the selling pressure.