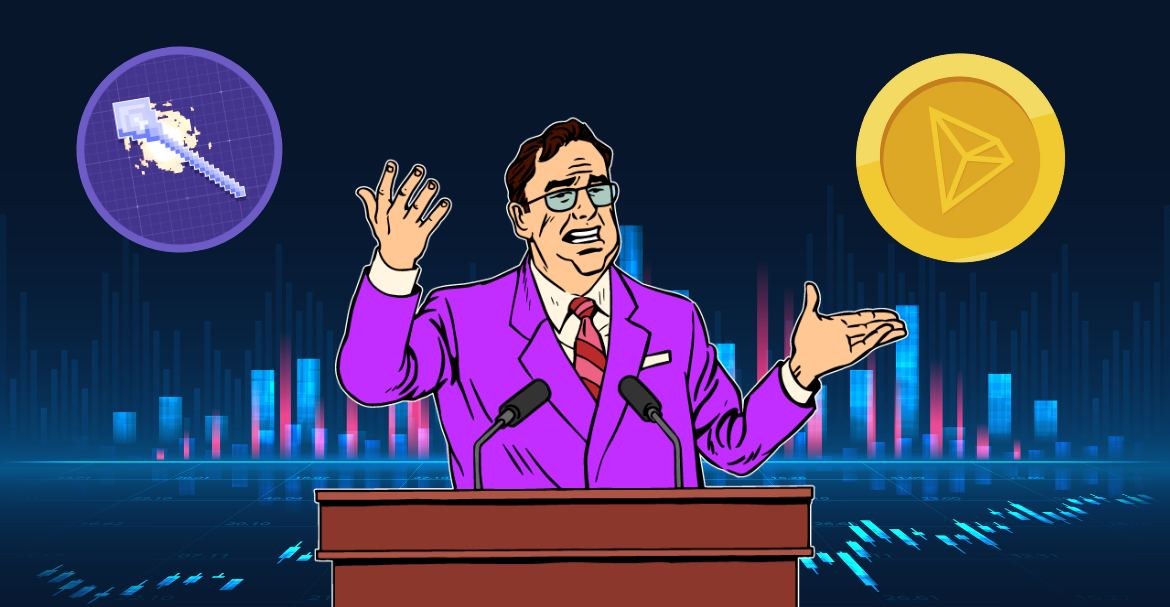 Binance.US conducted a periodic review and found that two of its digital assets were not meeting the standard anymore. Following this, it has announced that both digital assets will soon be delisted from the platform. The reference is for Tron and Spell, whose digital assets, namely TRX and SPELL, will not continue to be listed at Binance.US, effective April 18, 2023.
Deposits for TRX and SPELL will be halted on April 17, 2023, at 7 p.m. PDT. Any deposit made after that will simply not appear in users' accounts. Withdrawals, however, will remain open throughout the session. Users can claim their funds in TRX and SPELL any time they want.
Staking rewards, if any, will be automatically returned to the holders on April 14, 2023, at 8 p.m. PDT. Staking will be disabled a day before that, April 13, 2023. Users will not be able to stake TRX and SPELL after 4 a.m. PDT. The same will stop appearing on the staking page from that day itself, effective at 8 p.m. PDT.
Deposits close at 7 p.m. PDT and functionalities to buy, sell, or convert both digital assets will be removed an hour later, at 8 p.m. PDT. This also includes disabling the OTC functionality.
Trading will be halted effective 8 p.m. PDT, and all the trading pairs linked to TRX and SPELL will be removed from the list. These include:
SPELL/USDT

SPELL/USD

TRX/USD

TRX/USDT
Advanced Trade Orders will be automatically removed after trading closes for the respective digital assets.
Binance.US has committed to continue supporting TRC-20, USDT, and USDC, which have been issued on the TRON Network.
Delisting digital assets comes following the periodic review done by Binance.US. It happens for all the digital assets that are listed on the platform, with those that stop meeting the quality standard being delisted. The in-depth review by Binance.US considers various factors before delisting any digital asset.
They have to make substantial contributions to the crypto ecosystem, ensuring that the ecosystem's health is not hampered negatively. The risk profile cannot go through changes that put users at risk of losing money.
The volume of liquidity and trading acts as a deciding factor as well. It is further affected by how the regulatory system functions in the United States of America. Stability in the network and smart contracts have to be fairly visible to Binance.US. The community cannot be left hanging in the middle. Meaning, there have to be multi-level engagement activities with the members to remain listed on the platform.
These are some of the factors that Binance.US takes into account before delisting any digital asset and its trading pair. The goal is to keep the users at the lowest possible risk of trading digital assets on the platform.