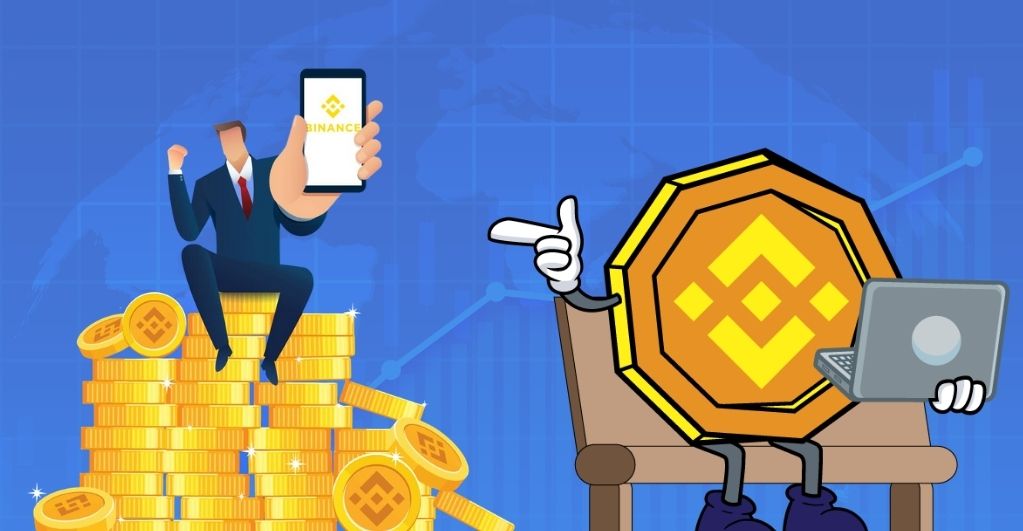 On Monday, April 12, the cryptocurrency exchange, Binance, announced the launch of Binance Stock Tokens for traders and investors. These are zero-commission digital tokens, which will allow the individual and institutional investors to buy fractions of companies digitally.
Binance Stock Tokens are nothing but digital tokens that are wholly supported by a depository portfolio consisting of securities representing the outstanding tokens. Like the traditional or contemporary trading stocks, even the investors of these digital stock tokens are eligible for dividends and will earn returns and profit as per the economic cum market situation of the stock purchased. Also, these stock tokens are zero-commission and fully tradable. Further, these Binance stock tokens can be designated, settled, traded and collateralized in Binance USD form (BUSD).
The renowned Tesla Inc. (TSLA) is the first company to be listed on Binance Stock Exchange with the very first Binance Stock Token. This stock token is listed as TSLA/BSUD for trading and officially started trade on Monday afternoon. Now with the traders and investors will be able to trade fractional Tesla stock digitally on the Binance Exchange's website.
With the start of Tesla Inc's digital token listing, the Binance Exchange has declared their availability to the market for demand of listing more stock tokens and features on their exchange. These stock token trading facilities will adhere to traditional exchange hours and are not available for residents in Turkey, China and other restricted locations. Also, as per traditional regulations of the exchange, the interested traders and customers will be needed to pass Know-Your-Customer (KYC) and other applicable compliance procedures to traded digital stock tokens on the exchange.
The Binance exchange is also now one amongst the league after the Terra Lab's Mirror Protocol (live since December 2020) to start with this new digitally tokenized stock trading service for their users and investors. However, there is a difference in trading tokens of the Binance stock exchange and Terra Lab's Mirror Protocol. The difference is that Mirror Protocol uses artificial stocks (i.e., the tokenized depictions of real equities). On the other hand, the Binance exchange token product is supported, funded, and managed by a German investment firm with a depository portfolio consisting mostly of securities and equities. With these two securities, we can say that the cryptocurrency and the digital token market enter into a new world or league of investments and pave a new path for themselves in the investment market.
However, with this new step, the Binance Exchange's native cryptocurrency – Binance Coin's (BNB's) value has risen to more than 25% in a day, i.e., by reaching its all-time high to date of USD 637.44 per coin. As per industry experts, this is a new profitable opportunity for the exchange.