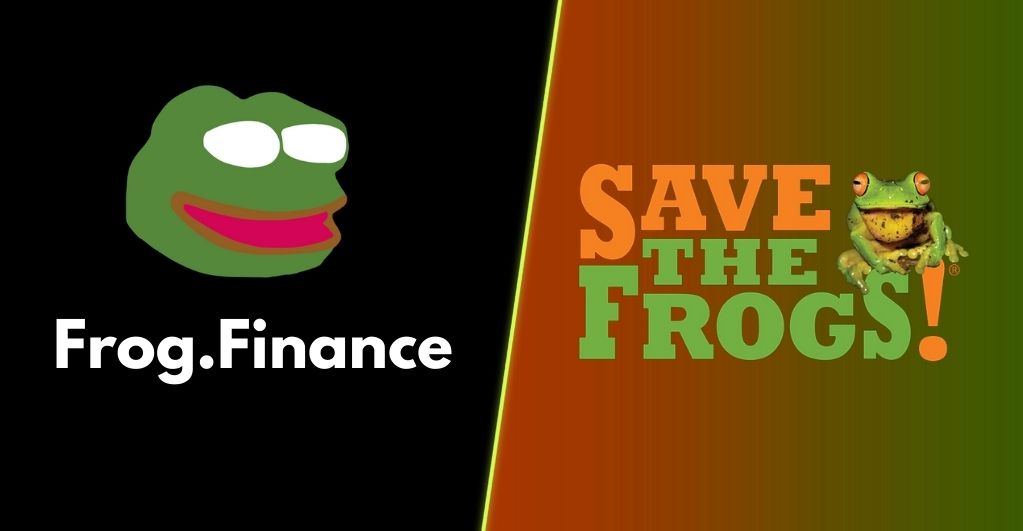 FROG.FINANCE, the first collectible frog NFT, has partnered with the amphibian conservation organization SAVE THE FROGS! to support environmental conservation using digital currency on the network. Through the partnership, 0.02% of all $FROG transactions will be donated by Frog. Finance to SAVE THE FROGS! on a monthly basis.
Frog. Finance has impressively raised more than 5 million $FROG tokens or $175 for the cause in the first two weeks. With 1,350 $FROG holders, both teams hope to further global amphibian conservation—the team at Frog. Finance also has plans for an online frog art marketplace. The sale of frog artworks will directly benefit SAVE THE FROGS!.
The $FROG coin is not too different from most other cryptocurrencies. What sets it apart is that for every $FROG transaction, 2% of the transacted value is removed. 1% is burned, which as a result removes it permanently from the supply, and the other 1% is proportionally received by $FROG holders depending on how many tokens they own. This increases the token's value over time and enables Frog. Finance to contribute a percentage of each transaction to SAVE THE FROGS!.
With the current circulation of  $FROG is 4.6 billion tokens, the team predicts that the market cap could rise from $150,000 to over $10,000,000 within a year's time and expects to find significant success in the performance-driven cryptocurrency market.
SAVE THE FROGS! is a USA-based nonprofit corporation and IRS-approved 501(c)(3) public charity.
SAVE THE FROGS! is governed by a Board of Directors and managed by our dedicated staff, with assistance from our worldwide team of volunteers.
Both the teams are ecstatic about their partnership and are hopeful of the positive effect it will have on worldwide wildlife conservation efforts.