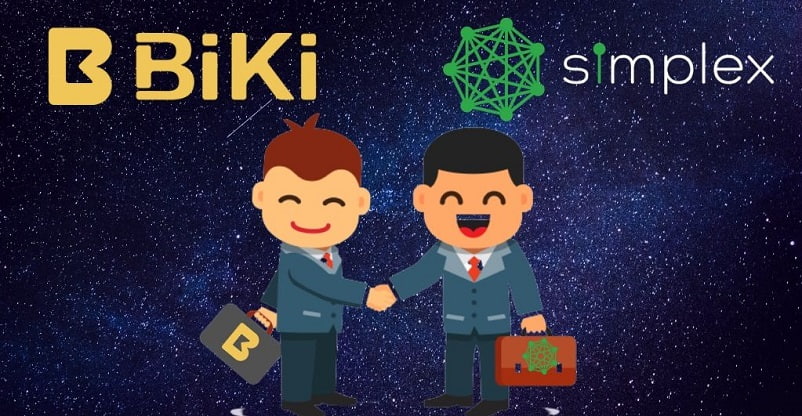 Global crypto exchange Biki.com announced on Thursday that it has entered into a partnership with payment processing service provider Simplex. In the official tweet, it stated that the partnership will allow users globally to use VISA and MasterCard to purchase digital tokens on the Biki exchange.
As per the Medium post by Biki, prominent fiat currencies supported initially include USD, EUR, AUD, VND, KRW, and SGD, among others. Biki Co-founder and CEO Ethan Ng said,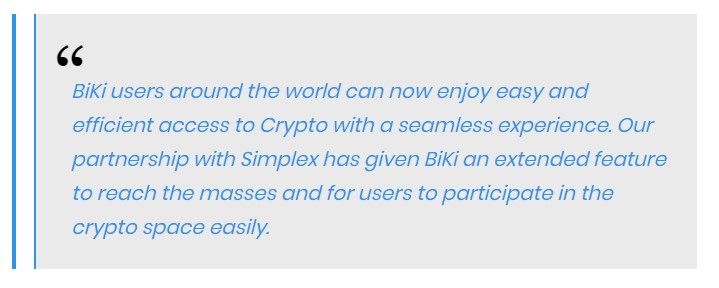 Simplex is one of the leading fraud-free payment enablers, EU Certified, with a great track record in high fraud regions. It has already partnered with the biggies on the crypto industry like Binance, BitMart, KuCoin, Bithumb Global, etc. This gives it a great headstart in the crypto space, as the future of the industry heavily relies on crypto-fiat integration. While VISA and MasterCard have already established themselves, the fiat gateway demand in the crypto space still goes heavily underserved, creating huge opportunities for the likes of Simplex.
On the other hand, Biki.com is rising to be among the leading crypto exchanges based in Singapore, which itself has come to be a leading hub for the crypto-blockchain industry. It focuses majorly on providing a reliable, secure, and stable crypto trading experience for a global audience.