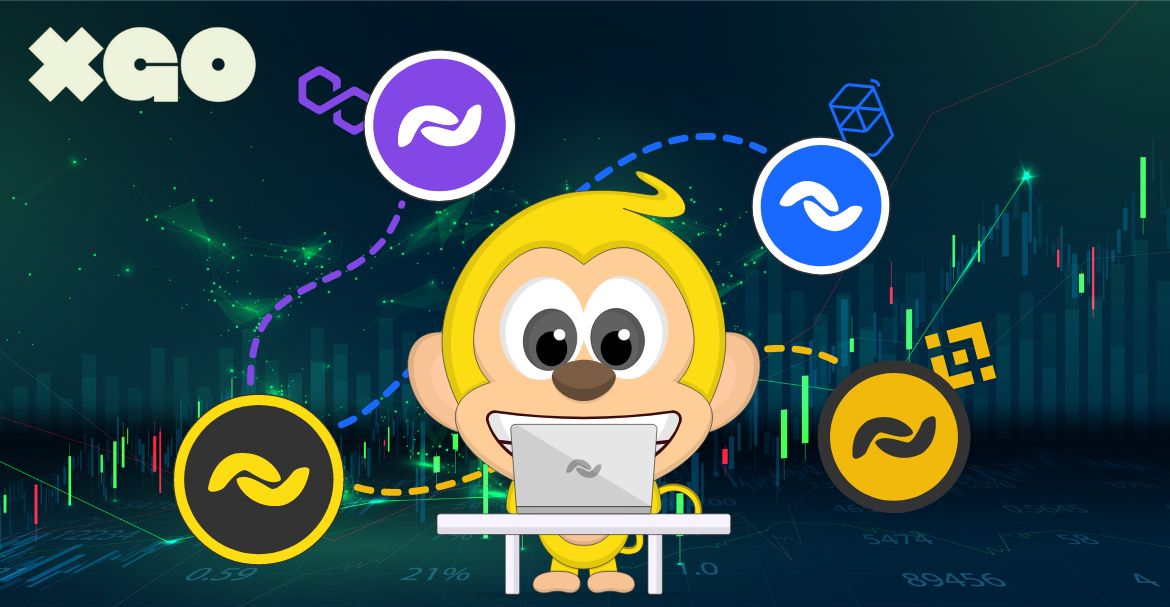 Banano has announced that XGo will be getting listed on the exchange platform. This marks XGo as the first regulated exchange for Banano. The platform has committed to making Banano champion an educational and a go-to entry cryptocurrency for users who traditionally access fiat currencies.
Similar philosophies and complementary ecosystems have worked well in finalizing XGo as the first regulated exchange. The roadmap now takes both the partners on a journey to ensure that the onboarding process is smooth for all the users who get access to ample opportunities.
XGo is a recently launched cryptocurrency exchange platform that has announced to reward the first 2,000 beta testers with 3,000 BAN each. All they need to do is sign up using a referral link, successfully complete Know Your Customer, and perform a trade of at least $10.
Besides the above-mentioned rewarding system, XGo plans to come up with more giveaways and fan distribution events to celebrate the crypto exchange platform launch phase. XGo is available in almost all parts of Africa, Europe, Asia, and Latin America.
Features available are more than sufficient now, with additions lined up. Users can expect the release of superfluid staking and direct Banano to fiat on/off ramps to be available soon. Banano is a cryptocurrency powered by DAG technology that solely intends to disrupt the meme economy.
What sets Banano apart in the market is its offering of being feeless and executing transactions almost instantly. Moreover, Banano commits to being a free and fair distribution system with a highly active community and technical development team.
Banano is a fourth-generation edible and fungible cryptocurrency with key features like daily potassium airdrops and clarity of units where 1 Banano equals 100 Banoshi.
Anyone can participate in activities like random airdrops and monkey rounds by joining the social community of Banano on Reddit, Discord, and Telegram. The project is indeed fascinating. 
The network has more than 32 million blocks, and instant transactions are ensured by the mobile application efficiently. Community is not left hanging in the middle as someone is always looking after their issues.
Members connected through Discord or other social channels can connect with the core team, leaving no stone unturned to resolve the matter.
According to Coingecko, 1.91 billion coins were in circulation at this article's time. Acquiring Banano is a free process conducted fairly through airdrops, competitions, and faucet games. Giveaways happen over Twitter and Discord, based on the announcement made by the team.
Users who wish to buy Banano directly instead of getting them for free can head over to exchanges like Hotbit, Coinex, PancakeSwap, and Mercatox, to mention a few.