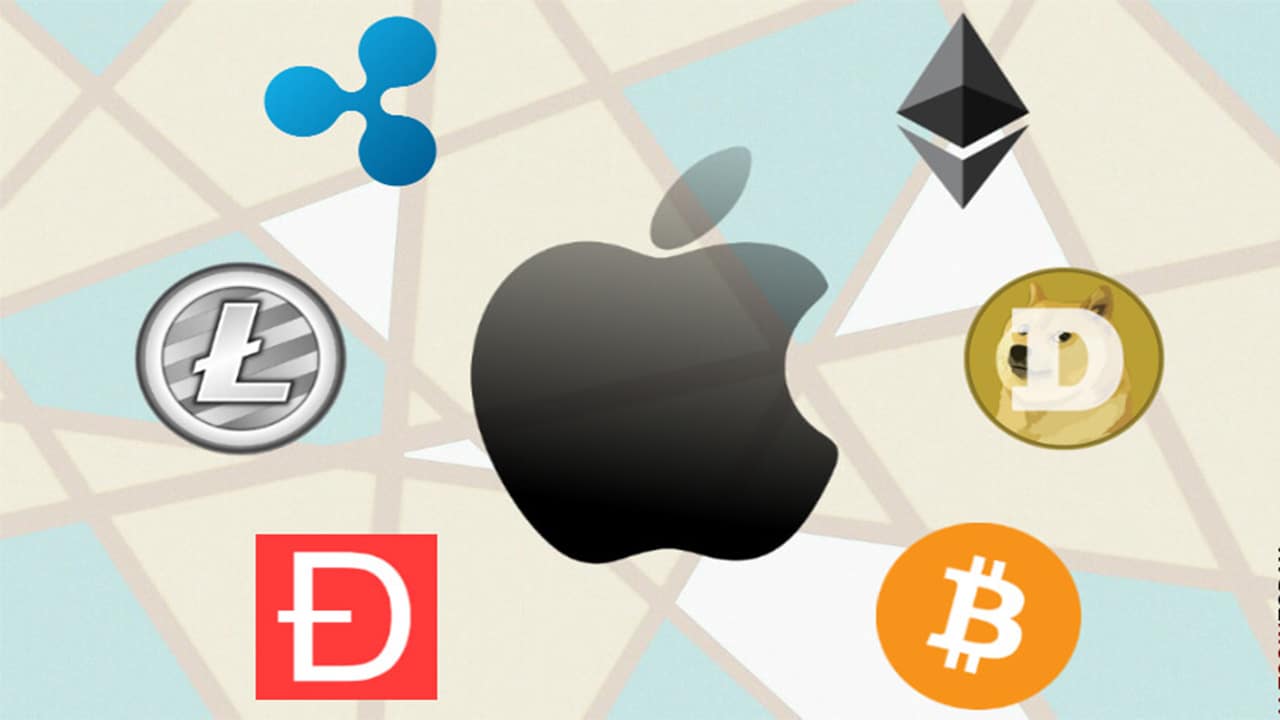 At 2019, Worldwide Developers Conference (WWDC) of Apple, the US-based popular technology company revealed the launch of a new crypto tool kit named 'CryptoKit.' The latest software launch of Apple iOS 13 will now have the new encryption kit CryptoKit into it.
The Cryptokit is basically a cryptography-based framework kit available for Apple developers. This new crypto tool enables Apple developers to carry related cryptographic activities more securely and efficiently in iOS applications. The new tool will be included in the iOS 13 and also mentions that the iPhone might soon be available with a native crypto wallet.
The new crypto tool kit was secretly announced on the official website of Apple, but the company decided to release it during the WWDC that was held on June 5th, 2019.
CryptoKit A Swift API
CoreOS security team member of Apple, Frederic Jacobs mentioned that the newly developed crypto tool kit would have a 'fast and secure Swift API to perform cryptographic operations.'
It's easier and safe to carry cryptographic operations with the help of the Swift API. The Swift API can be used to calculate a hash function or execute 'advanced authentication protocols.'
The system toolkit will encrypt data at rest and data in transit and in a transparent way, Apple mentioned.
With the help of this new Cryptokit framework, Apple developers, allowed to perform operations such as key generation, encryption, and hashing for iOS applications.
Apple documentation states, this crypto-based tool kit will enable Apple developers to compute and compare secure crypto digests, and developers can use public key cryptography to create and verify the virtual signature, generate symmetric keys for authenticating and encrypting the message and to do an important exchange.
Apple also states that the crypto tool kit can use private keys that are stored and controlled by a Secure Enclave.
At the Apple's Worldwide Developer Conference all had set their minds on the launch of the latest operating system of iOS, but Apple had secretly launched an advanced iOS 13 version- Cryptokit.
TrustWallet Founder, Viktor Radchenko shared his opinion on the new iOS 13 software release that in the coming days, the new addition of Apple might have complete hardware functionality.
Further, Radchenko mentioned that Apple earlier too had CommonCryto a cryptographic tool. This tool used to perform most of the things of what CryptoKit perform now. The Cryptokit contains more functionalities of a hash like support for SHA256, and it is Swift friendly.
Apple adopting cryptocurrency and Following Samsung Technique
Through Apple's new initiative, it looks like the technology firm is following the initiative of Samsung by integrating their iOS devices with digital currencies. In February 2019, the smartphone manufacturer Samsung had released its flagship device, Galaxy S10; this device was integrated with a crypto wallet that allowed users to store private keys.
The news was also circulating about Samsung integrating crypto-based payments in Samsung Pay, now looks like Apple has accelerated its plan when relating to cryptocurrency expansion. It will be difficult to predict whether the company is planning to offer a complete crypto-based wallet or integrated digital currencies in Apple Pay.