Blockchain News
apM Coin and BNC Come Together for Realizing Growth Opportunities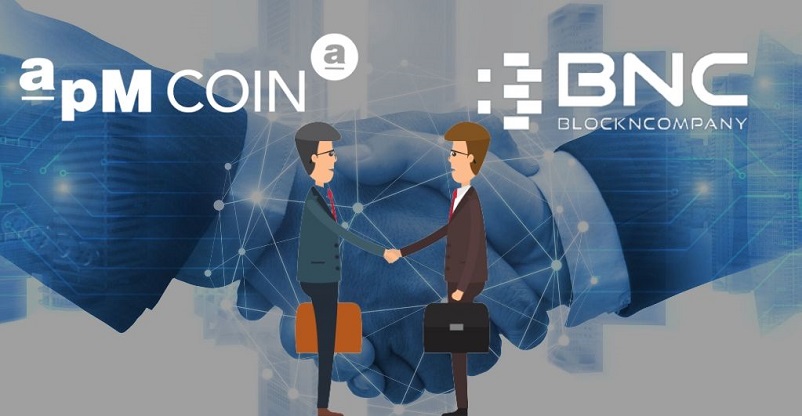 In an important strategic partnership announced between apM Coin and BLOCKNCOMPANY (BNC), both companies are aiming to expand from this collaboration. Just so you know apM coin is a reward platform that is based on blockchain technology while BNC is a blockchain accelerator. The partnership came to fruition on May 4, 2020, and expected to deliver a rich dividend for both organizations involved in this association.
Focus and Motive
The specific focus of this partnership is to expand the business in the United States and China. Both these countries offer lucrative business opportunities, and this association is definitely going to leverage by combining their resources and competencies. Another important aspect of this relationship is to explore joint opportunities where two companies can come together in order to launch the rewards platform of apM coin and promote the ways in which the apM coin can be utilized in real-world circumstances.
Specifically, apM coin is looking forward to launching its different customer reward platforms in three shopping malls of the apM group – apM, apM Place, and apM Luxe. One can easily estimate the wide customer base of the apM shopping mall from the fact that it has an average daily visit of 10,000 people with a cumulative 1.5 million visits per year.
Conclusion
BNC is going to play a crucial role in furthering the adoption of apM coin. The company has been in the limelight for playing the crucial role as an accelerator for around 20 blockchain projects, which include the likes of Binance, Bithumb, and coinone, among others. With this new collaboration in place, apM is hoping to cash in on the popularity of BNC among the blockchain players and expect its use case to get further strengthened in Asian countries like Vietnam, China, and Indonesia