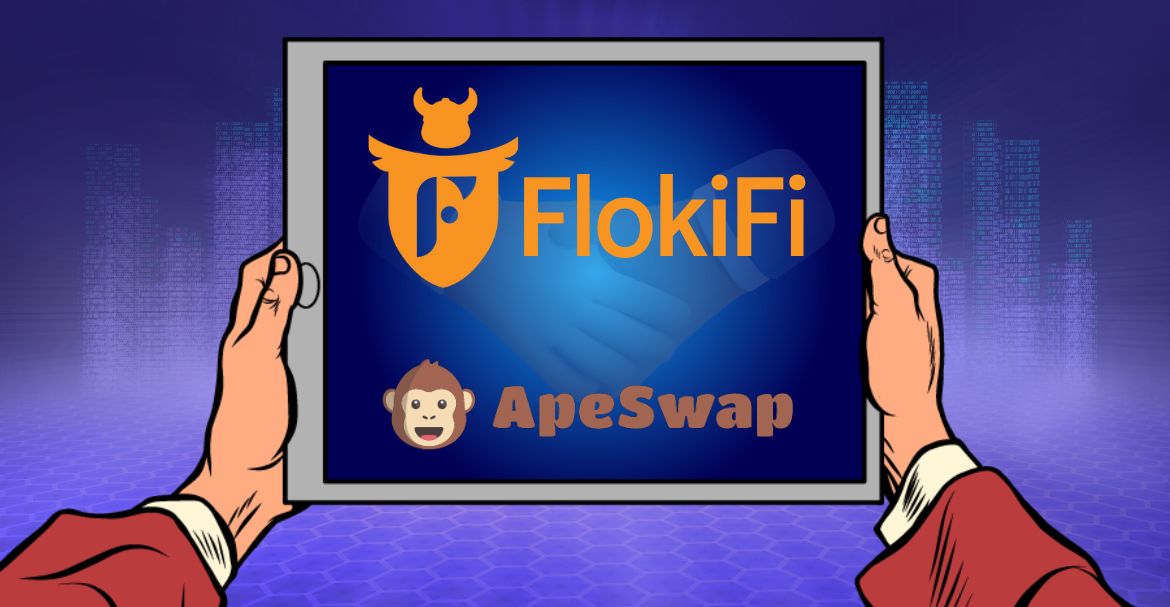 ApeSwap recently announced a partnership with Floki to access its FlokiFi Locker Protocol. The partnership will allow ApeSwap to use the locker for locking LP tokens of different projects launching in its launchpad.
In addition, ApeSwap will recommend FlokiFi Locker as its preferred liquidity provider locker solution for every project listing on its platform. On average, ApeSwap receives 10 to 15 organic listings every day.
Besides this, ApeSwap has also prepared an LP (liquidity pool) on its decentralized exchange. It will allow users to trade FLOKI crypto on the ApeSwap exchange. Moreover, the swap will curate a Treasury Bill sale to boost the initial liquidity available on ApeSwap.
This initiative is a unique approach by ApeSwap, helping it conduct liquidity mining programs. These programs help projects to elevate their liquidity by proposing a fixed token amount. Standard DeFi farming or liquidity mining programs where users offer liquidity to earn project tokens. 
It removes liquidity from the projects as soon as the farming period ends, leading to token dumping and supply inflation. However, ApeSwap uses its Treasury Bills approach to ensure that liquidity is generated permanently. It adds true value to projects, presenting a robust liquidity pool.
ApeSwap's proposition does not stop here, as it hosts several other programs, a utility token staking platform, and a launchpad. With a total value locked of 34 million dollars, its market presence speaks for itself. 
As an innovative and secure crypto locker solution, FlikiFi Locker helps crypto project developers to lock fungible tokens, NFTs, and LP tokens. It is currently the only locker protocol that has integrated the ERC-1155 standard.
Its collaboration with ApeSwap will see two industry leaders and innovators with similar ideals coming together. Thus, the value generated from the partnership is bound to be enough to redefine the ongoing DeFi standards.