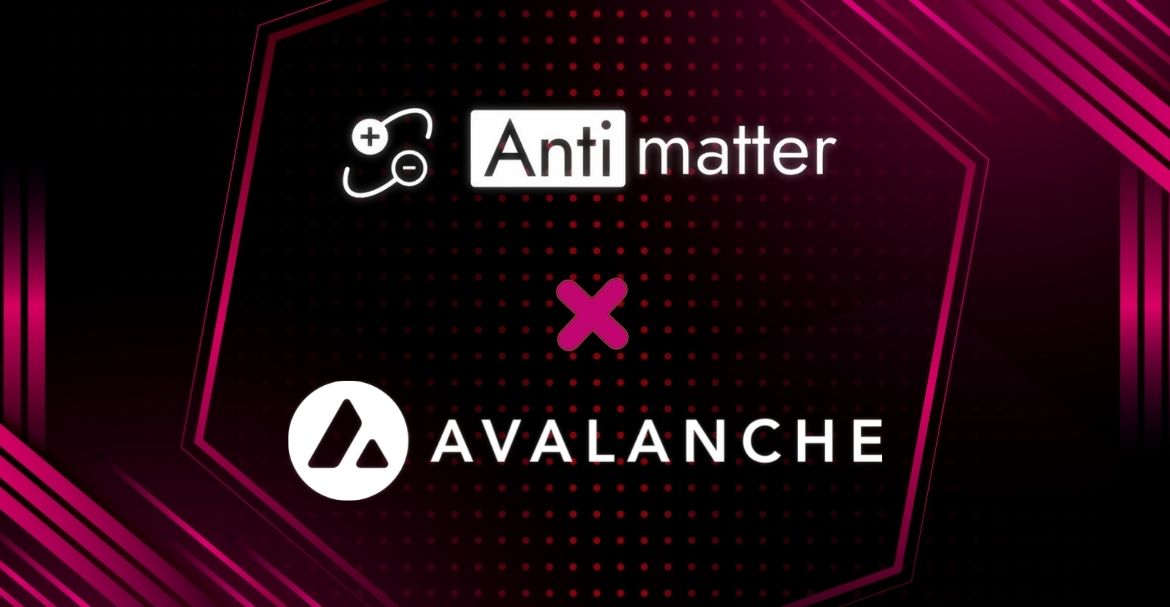 Antimatter announces the completion of the deployment on Avalanche, the "fast, cost-effective, and environmentally friendly" network and the quickest smart contract platform in the Blockchain market, measured by time-to-finality. AntiMatter mainnet and AVAX/USDT endless options became live on Avalanche mainnet on October 8th.
As a result of Avalanche's recent spectacular growth, Antimatter chose to use this open and ultra-fast Blockchain to develop the AntiMatter ecosystem. This decision will encourage more people to use decentralized finance products, including perpetual on-chain options.
About Avalanche
Avalanche is the quickest platform for a smart contract in the Blockchain industry in terms of time-to-finality. It has validators of any proof-of-stake protocol ensuring its activities. Avalanche is lightning fast, cheap, and environmentally friendly. By launching on Avalanche, any smart contract-enabled application may surpass its competitors. Do you have any doubts? Today, try out an Avalanche app.
A new Blockchain focusing entirely on speed and low transaction fees, Avalanche has concluded a $230 million private sale of AVAX tokens to several well-known crypto firms. The Three Arrows Capital and Polychain are leading the investment.
The private sale was finalized in June 2021, and the Avalanche Foundation is now revealing it. R/Crypto Fund, Holdings CMS, Dragonfly, Lvna Capital, and Collab+Currency are other participants in the private auction.
About AntiMatter
Antimatter is a decentralized product marketplace for on-chain finance (like derivatives and finance NFTs). The non-oracle-based eternal choices were one of our initial inventions. AntiMatter's fundamental values are community-driven, creative, and straightforward.
AntiMatter is the world's first DeFi non-oracle derivatives trading platform, allowing consumers to create their self-pricing derivatives.
A customized option contract is included in this package. It is accomplished without the need for oracle services. This automated; self-pricing derivative protocol carries the potential to provide the markets of derivatives on decentralized finance a whole new dimension (DeFi).