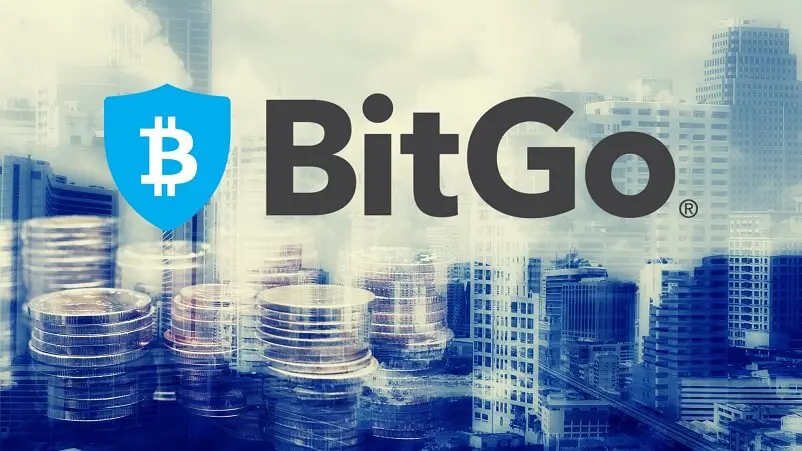 Technological advancements have led to quite a bit of evolution, and therefore new types of currencies keep coming up. And also, with the growth in the cryptocurrency trading sphere, safeguarding one's digital assets has assumed paramount importance.
Institutional investors, as a result, need to resort to innovative ways to store and guard their cryptocurrency. This is exactly where crypto custody services come in. Crypto custody services are an independent storage and security system meant to hold an enormous amount of tokens.
This third-party provider targets predominantly hedge funds, involving a combination of hot storage (crypto custody linked to the internet) and cold storage (the one not connected to the internet).
BitGo is one such crypto custody solutions provider.
Brief about BitGo
BitGo is the leader in the storage of digital assets ensuring institutional-grade security, great compliance with cent percent cold storage technology. BitGo has been in the business since 2013, offering its qualified custodians exclusive digital asset security. It is now deemed to be the most secure and compliant custody solution in the world. BitGo Custody is structured on BitGo's multi-signature security.
It not only eradicates risks for institutional investors but also enhances transparency by offering secure custodial and liquidity solutions. This comprehensive custody solution enables multi-user accounts, gives 24/7 support, assures fast on-boarding, 100% cold storage technology in bank-grade Class III vault.
About Crypto Staking
The process of holding funds in a cryptocurrency wallet with the intention of backing blockchain network operations is known as Crypto Staking. This idea is closely akin to the Proof of Stake (PoS) mechanism.
Holders of funds basically lock cryptocurrencies to get rewards. It is a process that is mostly dependent on users' activities in blockchain ventures via a crypto wallet (Trust Wallet for example).
How custody provider BitGo supports cryptocurrency staking
Now cryptocurrency staking gets endorsed by BitGo. This means that BitGo is going to provide services such as storing coins and transferring staking rewards to respective customers.
Basically, it is an amalgamation of insurance and cold storage benefits.
When owners of a cryptocurrency get rewarded for holding it for a specific duration, it is known as 'staking.'
BitGo has introduced its staking services with Dash, Algorand, Hedge. A blockchain-based bank Celsius Network has shifted its masternodes to BitGo to ensure that the client's coins are in safe custody.
BitGo intends to broaden custody services for proof-of-stake coins and many other staking providers.
Benefits of BitGo Staking
Given below are the advantages of BitGo Staking:
7% to 13% (subject to variation) rate of return is expected.
It offers the finest security build, wherein one client's node cannot acquire information on other nodes or infrastructure.
Built on multi-signature technology, which is institutional investors' industry standard.
Privacy is maintained perfectly as BitGo Custody retains assets in cold storage, thereby preventing client keys from going online.
It lets you choose staking providers, i.e., passes staking to BitGo Trust or utilizes the staking provider as per your choice.
Provides insurance up to $100 million for custodial assets.
Offering exclusive security solutions, BitGo has come a long way. Craft Ventures, Digital Currency Group, Redpoint Ventures are some of BitGo's top tier investors.