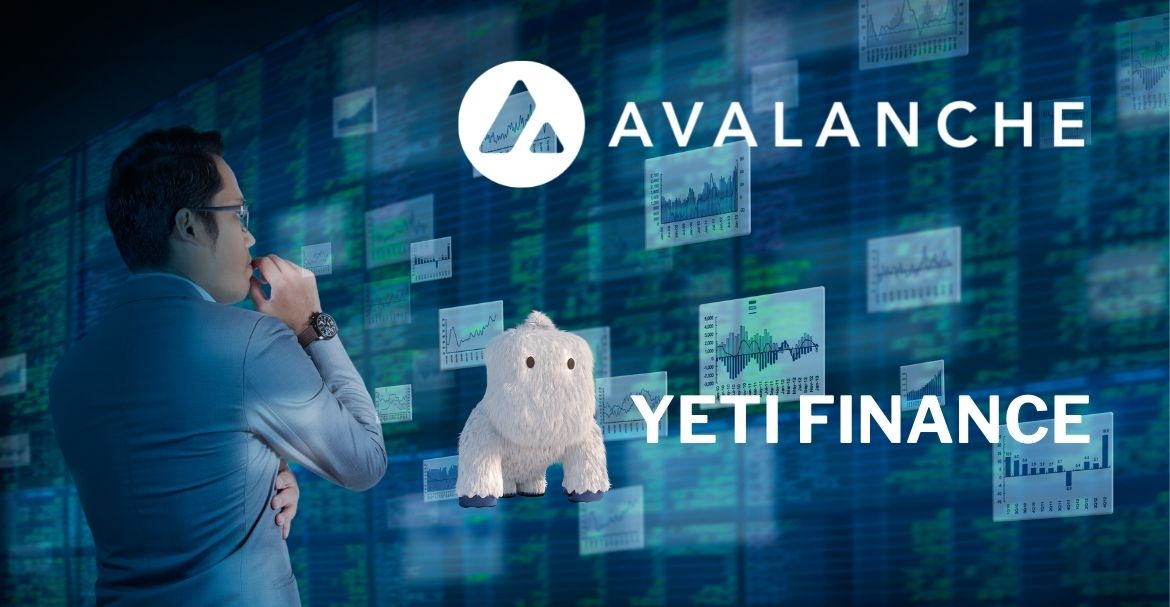 Yeti Finance, a native borrowing protocol, was launched on April 16 after months of designing and development. This much-anticipated has been continuously making the headlines since its launch for various reasons. One of them has to do with the bulk investment it received from the Avalanche Foundation. The blockchain believes that this strategic investment will bring billions of new liquidity to the network. 
The plans for the Yeti borrowing protocol surfaced last October. After months of planning and development, the protocol was finally launched in the third week of April. Yeti Finance allows users to borrow as much as 21x against the entirety of their portfolio of LP tokens, staked assets, and stable coins for absolutely no interest fee. Users can earn from yield farming the deposited assets while also gaining access to the deep liquidity and lowest collateral ratios. Users can also mint YUSD, a hard-pegged and fully decentralized token.
Yeti can offer cross-margining to all your collaterals and allows auto-compounding for yield farming. Any asset you invest will go through what Yeti calls a "trove" to mint YUSD and access stability pools, liquidity providing, and auto-compounding features of the protocol. These stablecoins can be staked for Yeti rewards in the stability pool. Alternatively, you can exchange your YUSD stablecoin for other stablecoins or cryptocurrencies on Curve. The auto-compounding feature helps you find the best yield capture out there. Yeti is audited, and provenly brings better security to your assets than any other borrowing protocol found across the crypto space.
The new protocol could be several steps ahead in the borrowing landscape and potentially bring new liquidity to the Avalanche ecosystem in billions. It is made possible primarily due to the capital efficiency of this project. Moreover, Yeti brings a suite of assets that haven't been used as collateral on Avalanche, creating a new vista of opportunity for borrowers and investors. On top of that, the Yeti Finance team is an amalgam of experience from both DeFi and TradFi. The team of Yeti has previously worked on Ethereum to develop DeFi protocols, MEV operations, smart contract auditing, and NFT entertainment. These aspects have given Avalanche a set of positive reasons to make a positive investment.
The borrowing protocol has accumulated more than $800 in total value locked in just six days since the launch, and the protocol's TVL reached $500 million on the first day itself. Yeti is also working towards forming a network of partnerships and integrations and has already managed to get the likes of Trader Joe, BENQI, Curve, and Colony Lab on board. The future roadmap of Yeti hopes to integrate other protocols on Avalanche like Aave, Anchor, Platypus, and GMX. Yeti also has plans to introduce one-click leverage, de-leverage, and other leveraging strategies.