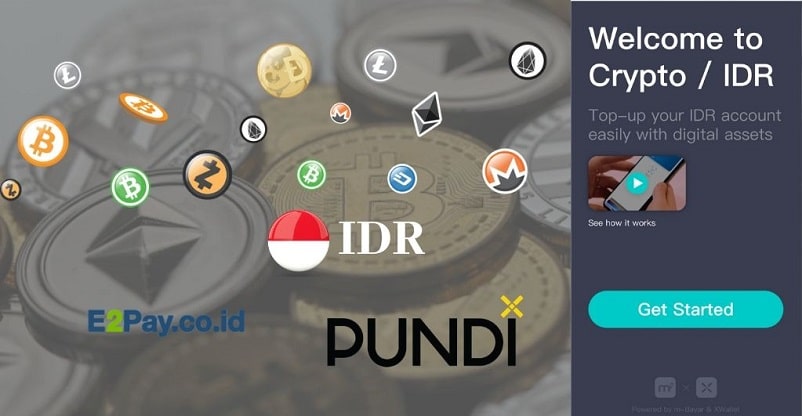 Xwallet, the powerful application that helps the users to securely manage their digital assets ranging from ETH, Bitcoin (BTC), DAI, NPXS, and XEM to name a few, has announced the launch of CryptoIDR. CryptoIDR is the DApp in XWallet that is meant exclusively for Indonesian users. It is developed by Pundi X and E2Pay to support the easy conversion from crypto to Indonesian Rupiah (IDR). In fact, to make it easier and more convenient for the Indonesian crypto users, CryptoIDR DApp has partnered with the online payment app m-Bayar from E2Pay, based in Indonesia, for the integration of its services to the XWallet platform.
In fact, the collaboration has a brief history which goes like this. m-Bayar, or the "m-payment," was launched in the year 2018, and was later on merged with Pundi's XWallet. After that, it was handed to over to XWallet's partner E2Pay owing to their owning an e-money license in Indonesia.
With this integration, 18 cryptocurrencies came under the periphery of the CryptoIDR DApp for conversion to Indonesian Rupiah (IDR). Once the cryptos are converted to IDR, the Indonesian users can use the amount on the m-Bayar app to pay for their various utility and credit card purposes, paying for mobile top-ups or bank withdrawals and money transfers. It can even be used for donating to a few selective nonprofit organizations. But for using the DApp for converting crypto to IDR, the users need to have an m-Bayer account complied by KYC processes under the Indonesian rules.
Commenting on this innovative step, Constantin Papadimitriou, the CEO of E2Pay and President of Pundi X, said,