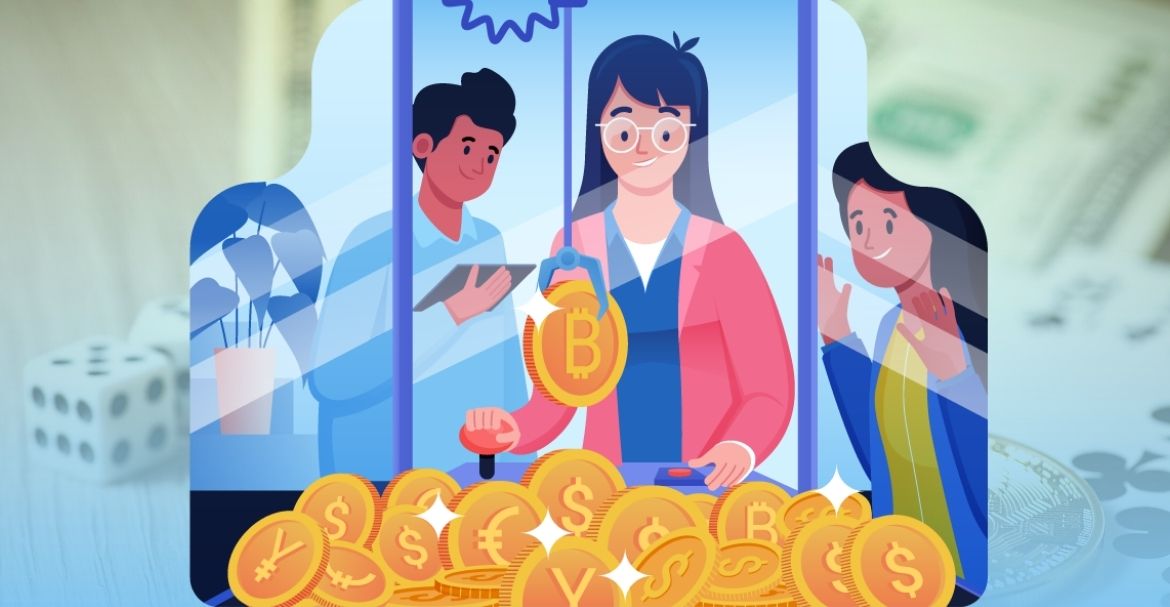 The crypto industry has flourished beyond imagination in recent years. Digital currencies have breached multiple mainstream industries, including gambling. As a result, accepting crypto like Bitcoin, Ethereum, Doge, etc., is becoming commonplace gradually.
Online casino operators were quick to join the trend, filling the market with crypto-based casinos. Such platforms amass a worldwide user base, and understandably so. Crypto casinos are similar to standard gambling platforms with added support for crypto-based payments.
Despite their popularity, many still wonder whether crypto gambling is legal. Unfortunately, there is no universally applicable answer to that. Crypto, in general, is unregulated in most regions. However, as long as local guidelines allow crypto, players can access crypto casinos without issues.
Let's Explore Crypto Gambling
The name crypto gambling says it all – it is gambling, but with cryptocurrencies. Crypto gambling involves players depositing virtual currencies in casino wallets to play different games. Where players previously funded the wallets with EUR, USD, or GBP, they now use BTC or ETH.
Even though the market is filled with thousands of cryptocurrencies, Bitcoin and Ethereum are by far the most accepted ones. Many consider gambling a risky venture; however, crypto casinos can make the process secure and anonymous.
This method does not ask for personal information during the registration process. It is considered a safer and superior option as it does not associate any transaction with players' identities. Is that it for the differences between crypto and traditional gambling? No, and here is why.
Is Crypto Gambling Different from Traditional Gambling?
There are several notable differences between traditional and crypto gambling. The primary and the most obvious one is the payment method involved. The former uses fiat currencies, while the latter requires cryptocurrencies.
Besides that, crypto gambling does not require players to submit any sensitive information. It keeps players' identities anonymous, eliminating the chances of data or identity leaks.
Moreover, crypto-based payments are instant, while fiat payments can take hours or even days to process. It holds true for both deposits and payouts, making crypto gambling a more efficient alternative.
Most Popular Cryptos for Gambling
Now that users understand the basics of crypto gambling, it is time to choose a reliable platform. With crypto's surging popularity in the gambling sector, many try to trick new players. Thus, players should only start with platforms, like:
Bitstarz
The Bitstarz casino boasts of a dedicated section for BTC games. Most of these games are backed by Booming Games and BetSoft. Additionally, players can access multiple jackpot slots, with new users enjoying up to a 5 Bitcoin welcome package.
It supports currencies like Bitcoin, Tether, Litecoin, Ethereum, Doge, and Bitcoin Cash.
CloudBet
CloudBet is the ideal gambling platform for players looking for extensive crypto support. The crypto casino offers a welcome bonus with multiple weekly rewards. Moreover, users can experience a provably fair gaming section with CloudBet. Its crypto support extends to BTC, DAI, ETH, BCH, USDT, PAXG, PAX, USDC, DOGE, LINK, DASH, and LTC.
7bit
Similar to Bistarz, 7bit also comes with a dedicated BTC-based gaming section. It is known for its VIP program and retro casino vibe. Its crypto support extends to Bitcoin, Litecoin, Ethereum, Doge, and Bitcoin Cash. 
Red Dog
Unlike its competitors, Red Dog has targeted mobile-based audiences with a clean and straightforward navigation system. Its exquisite web design and transparent RTPs for every game are a bonus. Unfortunately, the crypto casino lacks in terms of currency support as it only accepts Bitcoin and Ethereum. 
Is It Legal to Gamble Online Using Cryptocurrency?
Even with crypto breaching multiple industries, there are no clear guidelines surrounding it. Thus, it remains substantially vague in most regions. However, users can comprehend some basic concepts with the given information:
Crypto gambling is neither explicitly denied nor allowed in most regions.

The attitude of local authorities varies from country to country. Some regions are lenient with crypto, while others restrict it completely.

Several gambling authorities like the UKGC (United Kingdom Gambling Commission) provide gambling licenses.
Conclusion
Crypto gambling is a popular yet ambiguous topic in the industry. Most regions are unclear about the sector, making it tough to monitor. However, players can enjoy seamless and secure crypto gambling as long as they choose a trusted operator. A well-reputed crypto casino offers anonymity, security, and efficiency. The names listed above are a great starting point for anyone wishing to give crypto gambling a try.