Cryptocurrency News
UniFyre Announces First Listing Partnership with Node Hosting Platform Ankr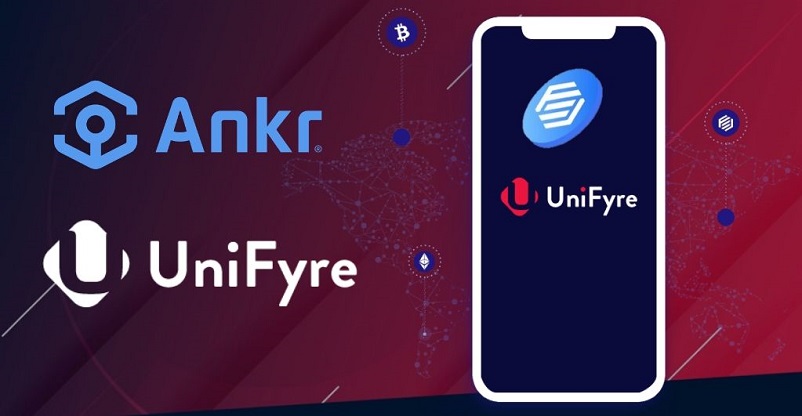 Recently launched crypto wallet UniFyre has announced its first listing partnership with Ankr. Ankr is the blockchain industry's first one-click node hosting platform and offers its services to some of the biggest names in the crypto-blockchain space.
The partnership will see Ferrum Network node getting hosted on the Ankr platform, which currently hosts industry giants like Binance Chain, Celo, Polkadot, Ethereum 2.0, and others. As per a Medium post, the network will also explore the possibilities of hosting its own nodes on Ankr's distributed cloud infrastructure.
UniFyre Wallet is a new age crypto wallet powered by the DeFi focused Ferrum Network. List Ankr in the UniFyre Wallet will provide the Ankr community access to the wallet's groundbreaking Link Drop technology. Once the ANKR token is listed on the wallet, it will be available for deposits and withdrawals. The company will announce the timing of the Ankr List Drop, and the timing of the FRM snapshot in the coming days. Ankr is a blockchain infrastructure development platform that deploying nodes that are easy, accessible, affordable, and distributed across the globe.
Ferrum also intends to integrate Ankr tokens into the UniFyre Wallet P2P fiat/altcoin trading platform, which will allow users to buy and sell Ankr peer-to-peer using local fiat currencies, eliminating the need visit a centralized exchange. The network said in the blog post,