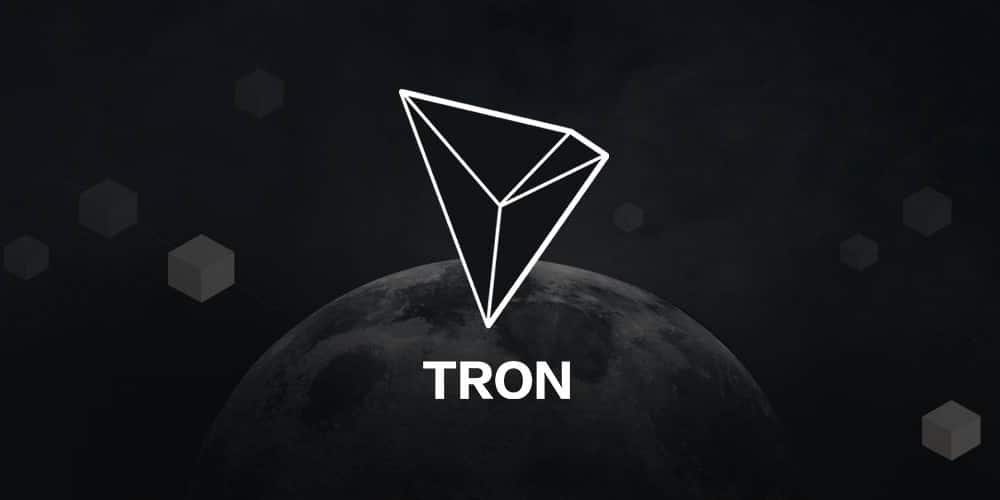 Tron Price is oscillating in the range of $0.016 to $0.018 since the past 10 days, with the highest being $0.0185 and the lowest recorded as $0.0161. Tron has recorded two bumps in the said time period and almost created a double top at $0.018 price mark within 4 days.
In the past 24 hours, the coin has mostly traded around $0.017 only. With this, there has been a notable increase in the market cap of Tron as compared to yesterday ranging from $1,171,405,385 to $1,181,553,467.
TRX to USD Price Chart by TradingView:
The below TRX price chart is a data feed taken from Binance as on 26th August at 12:05 UTC.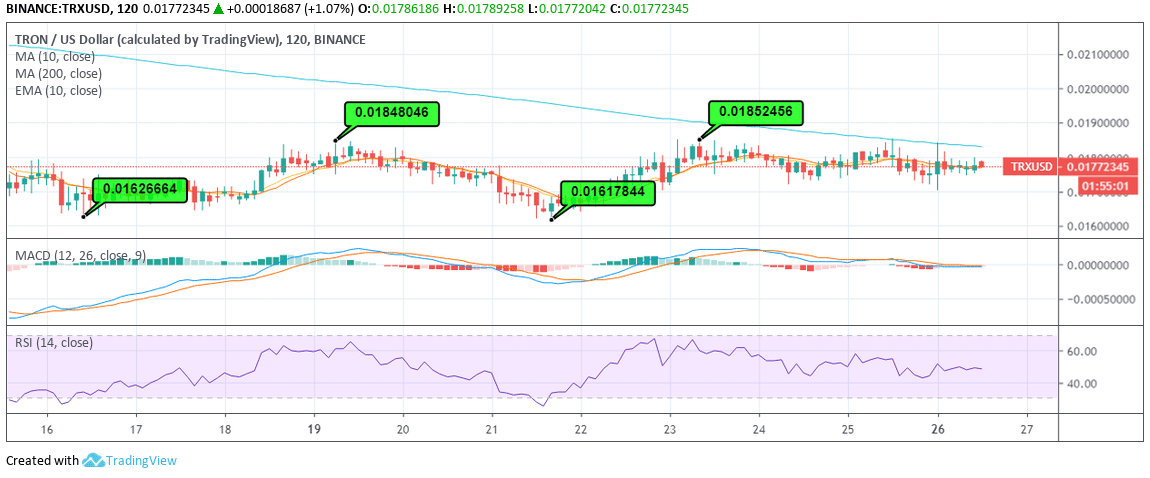 Tracing the 10-day movement of the coin, it is well evident that Tron price is currently trading near its 10-day short-term moving average noted at $0.017574. TRX price has been constantly moving in the range of $0.016 to $0.018. The downward and the upward movement is to the tune of over 12% and 11% respectively, leading investors to lose by a colossal amount above 10%.
The current trading price of TRX is the midway in the said range at $0.0177. Nevertheless, the coin has traded at $0.017 for the major extent in the past 10 days. There is an equal distribution of the red and the green candles in the said time period with an unpredictable breakout.
Technical Indicators:
The current trading price of Tron is near to its 10-day SMA ($0.0175) and 10-day EMA ($0.0178) and notably below 200-day SMA ($0.0263).
The MACD of the coin moves with a flattening sentiment at zero as the signal line and the MACD line collide.
The RSI of the coin remains around 50 with no extremities but the selling pressure.