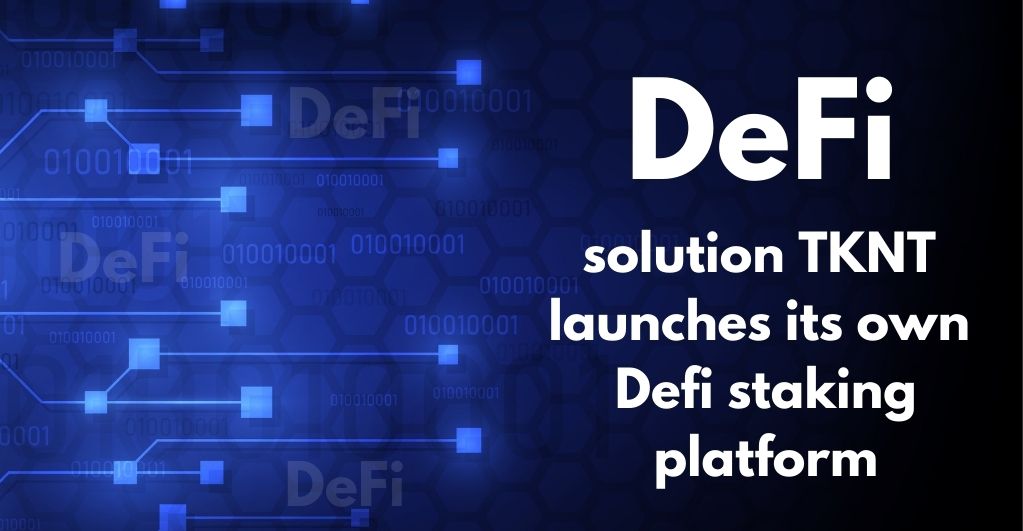 Leading brand in the DeFi space integrating high-end technologies of DeFi, mining, gaming, and cross-chain, the TKN Token has announced the launch of its native DeFi staking portal for users worldwide. The platform has a short staking duration but still manages to provide an impressive interest rate of 24% annually to the holders. The users can access the three products presently available on the staking product page via the website's Products menu.
According to the report, the three products available for public access on the newly launched staking portal have different minimum staking volume standards and interest rates for the customers. The service duration of the three services will end on 11/11, 11/30, and 1/31, respectively, on the staking hub. The investors involved in staking will get their interest earnings as soon as the staking period will end as decided by the core team.
TKNT became quite popular in the market space for offering a plethora of revolutionary services including betting mining and high-interest rates. Earlier, the portal offered staking solutions via the popular financial channel, Chainbank, and the BKEX Exchange. It works as a robust utility token leveraging support to the ERC-20 wallet for facilitating DeFi-focused staking, loan agreements, and savings of deposits. The exemplary Bet-Mining solution helps the users to indulge in mining by placing bets in several gaming projects. The use of blockchain technology for storing customer's data helps to offer high-end security and transparency of transactions.
The team at TKN Token is elated to present the new staking platform for public access. They are confident that the flexible and customer-oriented staking services will significantly ease the investors' burden. The staking portal will strive to offer a stable source of income for the investors in the coming years. TKNT Foundation has been expanding its network coverage to a wider audience by entering into various partnerships. It promoted its DeFi culture by partnering with UYT DAO, reached out to over 200,000 customers in China, and offering promotions in over seven countries. The team is working on listing its native TKN token to more diverse crypto exchanges in different countries in years to come. The firm is planning to launch lending and swap facilities by the end of the year to expand its utility in the DeFi cluster.