Cryptocurrency News
The 21-Year-Old Australian Mother Was Charged With 53 Offense and Presented in Court on Tuesday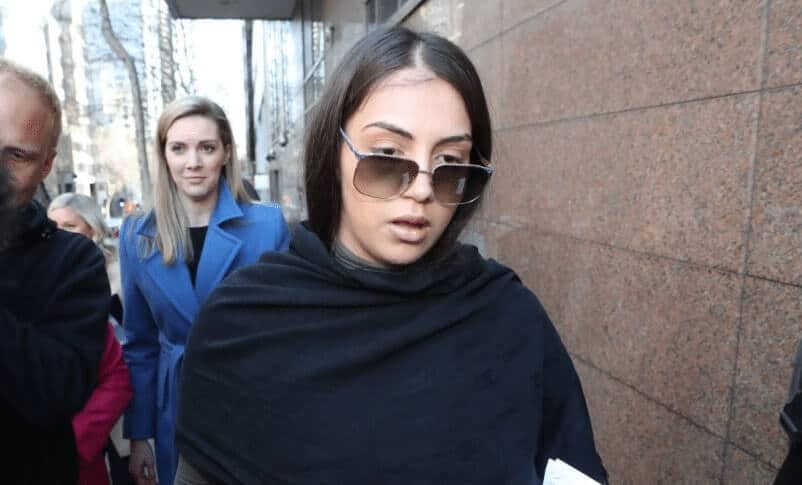 The 21-year-old, Australian, Jasmine Vella-Arpaci, was presented in court with money laundering charges and her alleged role in identity theft of thousands of customers.
Evidence found at her address has revealed her to be an accomplice of 'Kevin Butwell, Moneymonkey, Steven Rocks, Elvy X, and, H' or "Team Awesome" and "Team Papa" who alleged used VPNs to mask their identities online while hacking several fund accounts.
The major cybercrime syndicate withdrew $1.73 million from multiple superannuations and share trading accounts, and attempted to remove $7 million more.
The Australian Securities and Investments Commission and, the Australian Federal Police alleged the young mother to be a prime figure in the multi-layered cyber-crime that involved identity theft, the dark-web, smuggling, and cryptocurrency. She has been charged with 53 offenses.
Chris Goldsmid, the Australian Federal Police manager of cybercrimes operations acting commander, claimed, that the scam, 'began in early 2018, using the encrypted app, Telegram, cryptocurrency, and the dark web to invade people's superannuation fund accounts including REST Super, HESTA, Club Plus Super, Hostplus, AustralianSuper, and LUCRF Super'.
The group had accessed the funds and transferred money into Westpac, and National Australia Bank accounts they had opened with other people's names via stolen IDs. From there the organization used to send debit cards for the accounts to an entity in Hong Kong.
Court documents showed that the alleged fraud ring had also plotted to get unauthorized access to data held by a chain of brokers, including IG Markets, CMC Markets Stockbroking, and CommSec. They also revealed that the scammers obtained ID documents from another set of criminals who advertised such material, on the dark web, after invading people's letterboxes.
Chris Goldsmid declared:
The woman created Australian bank accounts using stolen identities, through identity documents stolen from online marketplaces on the darknet … a process we call, an identity takeover. The consequences of the breaches we have discovered are far-reaching, and can be traced back to cybercrime offenses that impact everyday Australians.
The fraud was investigated jointly by the Serious Financial Crime Taskforce (SFCT) and the Australian Federal Police's cybercrime department. The federal police expect to discover more victims of the scam, as people check their super accounts for lost deposits. Thousands of stolen Identification documents of the unsuspecting public were uncovered during the investigation, and more arrests were expected.
ASIC's deputy chairman and chief enforcer Dan Crennan declared that the complex nature of the fraud demands providers of financial services to be vigilant. He added:
We will continue to pursue not only cyber-related market and superannuation offending but also the need for institutions to maintain their obligations to ensure they have adequate cyber resilience.
Ms. Vella-Arpaci was discharged on bail after a short hearing on Tuesday. She would return to the court on February 11; her partner remains in custody for a separate case. The court has ordered her to surrender her passport, and as a part of her bail terms, she has been ordered to cease all communications with anyone else associated with the case.