Stellar News
Stellar (XLM) Corrects Down a Bit After Yesterday's Consolidation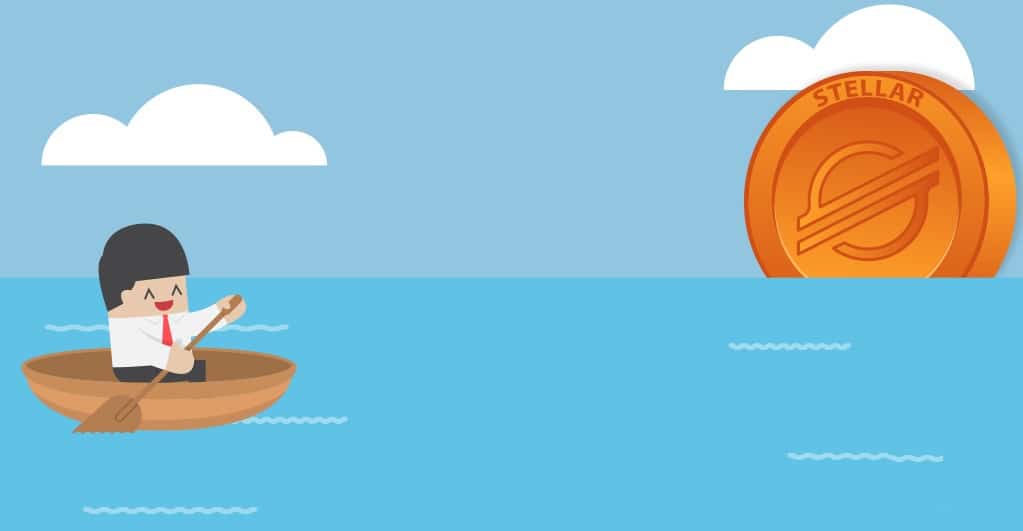 Stellar has recently formed a support level above 50% Fib level
The coin was above the 23.60% fib level till today morning
Yesterday's support level near $0.054 likely to remain intact today
Currently, the XLM coin heads upwards while the technicals hold positive
Stellar price is up by more than 1% as compared to yesterday's price trend as it saw a low below $0.055. Today, the coin has corrected down slightly though it is gearing up for another high spike with a recently formed bullish candle.
Stellar Price Prediction
Early morning price actions of XLM coin were bearish yesterday, as it tested support near $0.054 within the initial 3 hours. The price level acted as decent support, and it started to rebound. Stellar price escalated by more than 1% and was about to hit the price mark of $0.056 but it faced resistance after $0.0559. The coin kept consolidating for the rest of the day and closed above 23.60% Fib level.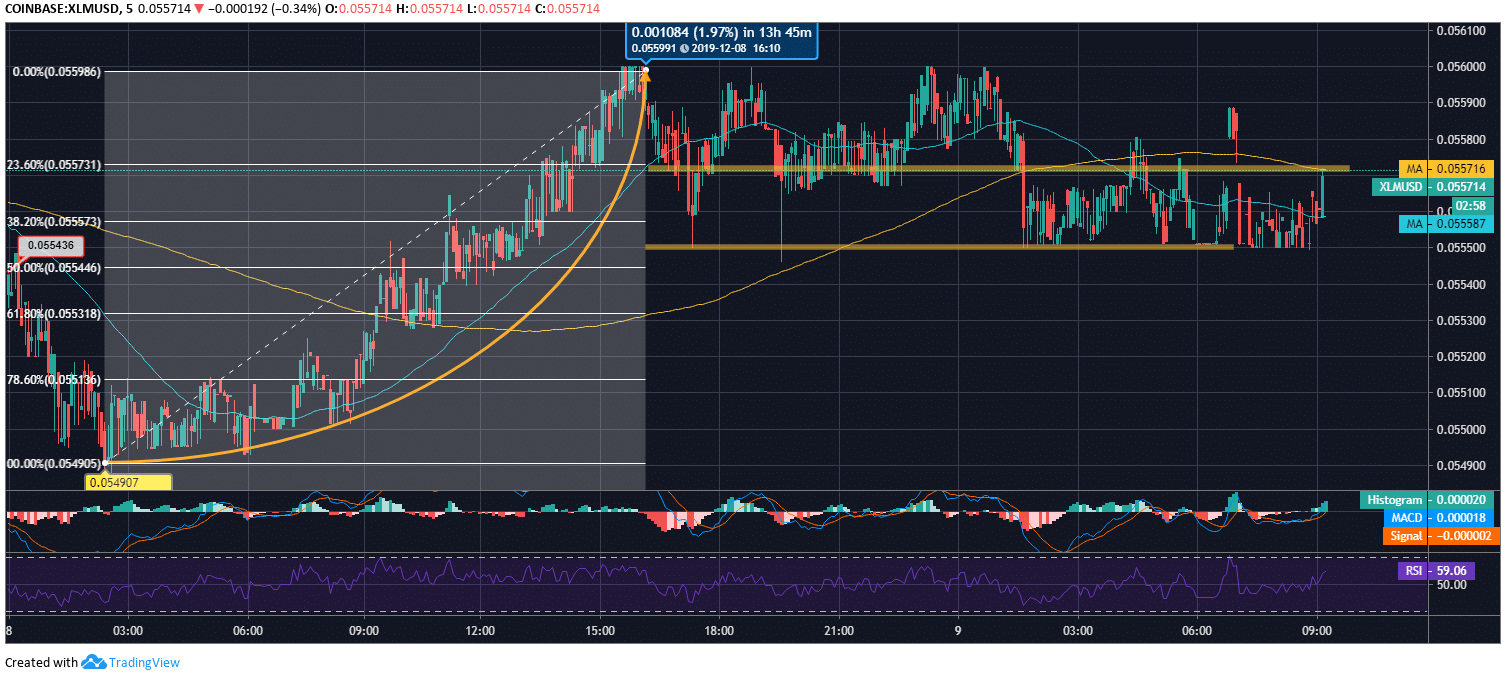 Stellar Lumens opened today on a negative note and dropped below 38.20% Fib level. The coin attempted to rally above $23.60% Fib level twice but couldn't remain there for long. Yesterday's price rally has kept the XLM coin above the 50% Fib level while the price range between 50% and 38.20% Fib levels are acting as support levels. Currently, Stellar is trading at $0.0557 at 09:17:04 UTC.
SMA lines paint a negative picture for the coin as it recently formed a death cross. MACD and RSI hint towards a bullish phase as RSI is in the neutral zone, and MACD is also set to enter a positive zone with its MACD line on the upside.