Forex News
Schweppes Zimbabwe Halts Production of Flagship Drink Mazoe Orange Crush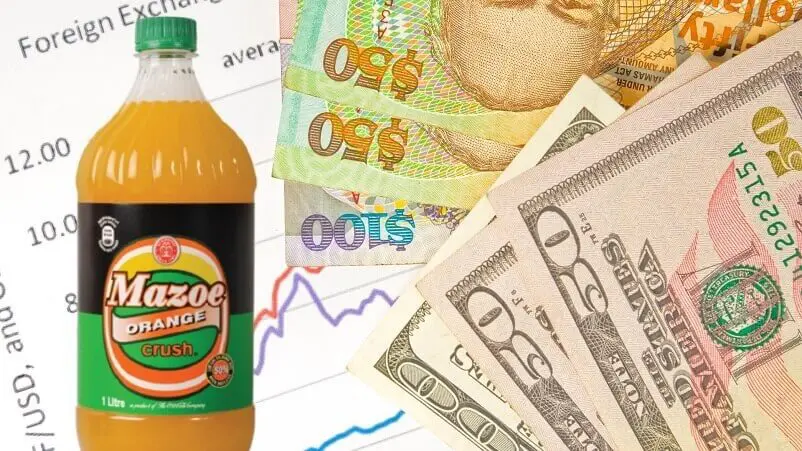 If you are living in Zimbabwe and fond of Mazoe Orange Crush, here is some bad news for you. The country's popular beverage producer Schweppes Zimbabwe has halted the production of its flagship drink Mazoe Orange Crush as the company is going through a foreign currency crisis to pay a debt to its supplier of important ingredients.
Schweppes Zimbabwe has been manufacturing and distributing Mazoe Orange Crush under license from Coca-Cola. The company has stopped manufacturing the product for the last three weeks.
Schweppes Zimbabwe reportedly needs to pay the Coca-Cola Company more than US$ 10 million, which it could not pay due to the ongoing forex deficiency in Zimbabwe.
Schweppes commercial and public affairs director, Mrs. Unaiswi Nyikadzino, said that the company is going through severe forex deficit and could not produce the drink for some time as the company could not secure essential raw materials.
Mazoe Orange Crush has gained immense popularity and is homegrown cordial that mothers prefer to give their family members.
A few days back, Schweppes launched a tomato business in Norton, west of the capital Harare. The company has been exporting a few of its products to some other countries that may include Namibia, Zambia, Botswana, Mozambique, and South Africa.

said Unaiswi Nyikadzino.
The beverage has already become an essential part of various festivals and happy occasions in several houses of Zimbabwe.
There is a supply shortage for the beverage in Zimbabwe as shops had limited stock that customers can buy. Other shops where it is available like Supermarket in Bulawayo customers have to shell out an increased cost of $60 for a two-liter bottle, whereas the actual cost is $42.
Schweppes is presently negotiating with Reserve Bank of Zimbabwe and various other local banks to resolve the crisis in the shortest possible period.
Schweppes Zimbabwe Managing Director, Mr. Charles Msipa, said that it is not certain right now when the customers will get the beverage. As of now, it is dependent on the viability of the forex. There is a possibility that there will be a Mazoe-less festive season.