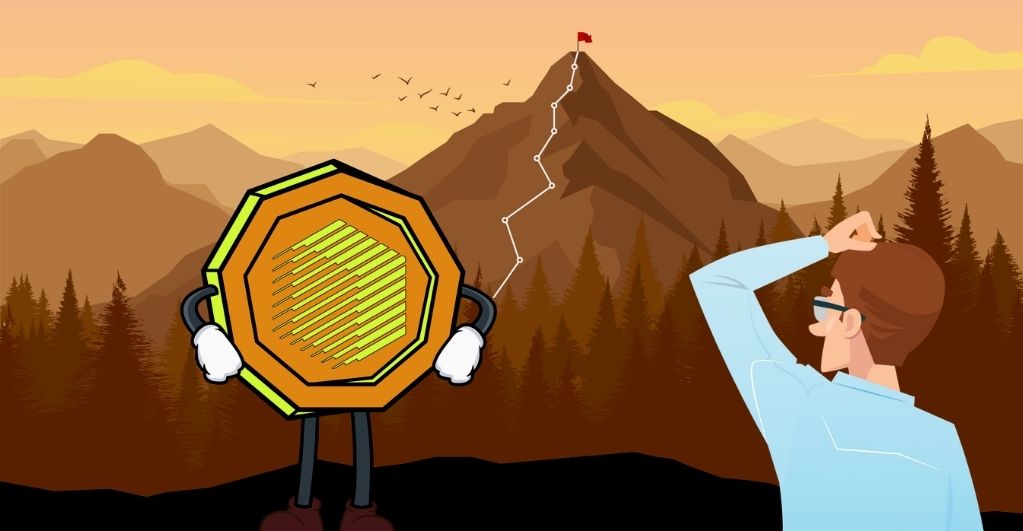 The cryptocurrency market is flooded with various digital tokens, virtual protocols, and blockchain networks. Many cryptocurrencies have been created after Bitcoin came into existence. 
Introduction
REN Coin is an Ethereum crypto token that is empowered by the Ren protocol. The Ren protocol enables inter-blockchain liquidity and expands interoperability. When Bitcoin (BTC), Bitcoin Cash (BCH), and Zcash (ZEC) enter into the Ren software, they create the ERC-20 equivalent tokens RenBTC, RenBCH, and RenZEC, respectively in a 1:1 ratio on the Ethereum network. 
The main objective of REN is to bring different popular crypto tokens, like Bitcoin, Zcash, Ethereum, and others, to a common blockchain network. These tokens participate in a multi-chain decentralized finance ecosystem on DeFi applications. Ren provides liquidity and expands the interoperability of crypto assets.
Historical Data of Ren
Ren protocol was founded in 2017 by a team of software developing experts named Taiyang Zhang and Loong Wang. When launched, it was initially known as Republic protocol. Then in 2019, it was rebranded and renamed REN. The REN token was privately sold in January 2018, followed by its successful private sale and public sale in that order. Before creating Ren protocol, the creator Taiyang Zhang had also co-founded another crypto quantitative trading company named Virgil Capital and a software development startup entity named Neucode. In 2019, Zhang also co-founded the mining pool KeeperDAO.
Current Scenario of REN Coin
Currently, REN is successfully listed in the top crypto exchanges of the market, such as Binance, Huobi Global, OKEx, CoinTiger, and FTX. The current price of REN is USD 0.847343 with a 24-hour trading volume of USD 89,671,449. REN's current Coin Market Capitalization ranking is 102. The price of the REN token had reached its unprecedented record high of USD 1.84 till now on 20 February 2021. REN token's price is affected by various factors, such as market outlook, project information and advancements, the movement of cryptocurrency on exchanges, and the economy in general.
REN has a maximum supply limit of 1,000,000,000 (1 Billion) REN coins in the market. Currently, the circulating supply of REN coins is 997,163,051 tokens as per March 2021 statistical data. The statistical data of REN coins distribution is as follows: in 2018, 65.2% of the REN token's supply was sold to investors, which included 56.6% in a private sale and 8.6% in a public sale. Later on, out of the remaining REN token's supply, the community development and partners were given 50 million REN. The team and advisors were given 99 million REN, and lastly, 200 million REN were allocated to the company reserve.
Ren Price Prediction for Upcoming Years
The performance of the REN token has taken a 360-degree summersault compared to last year's price trend. Last year, due to the pandemic and global crisis, the coin was also severely hit along with other cryptocurrencies. However, at the start of 2021, the token again picked up the pace. As per the market speculators, the REN forecast is to reach up to USD 1 per coin by the end of 2021. Going further, it is speculated to keep on rising in a manner that the predicted price for 2022 is between USD 1 to USD 2 per coin, 2023 is USD 3 per coin, 2024 is USD 4 per coin, and 2025 is between USD 5 and USD 6 per coin. Further, it is also speculated to reach a price between USD 8 to USD 10 per coin, probably by 2030.
Conclusion
REN is an Ethereum cryptocurrency that is driven by the Ren protocol. It is the first and only free protocol that offers entry to inter-blockchain free flow to all other devolved network systems, such as BTC, BCH, and ZEC, to its Ethereum dApp. It directly provides free access, mutual benefit, and other advantages that can be shared amongst the different crypto assets to cultivate multi–chain decentralized finance (DeFi) systems. With its Ren Virtual Machine (RenVM) launch, it is now capable of accommodating the growing demand for cross-chain liquidity of the DeFi revolution in its network. Ren protocol has evolved frequently and has cultivated and integrated various developments and amalgamations in its system. Currently, only a few cryptocurrencies and blockchain technology networks are supported by Ren protocol, and they are in process and planning to allow more other cryptocurrencies on their network system. Looking at its current performance and future objectives as well as vision, it can be said that the REN coin has a bright future.