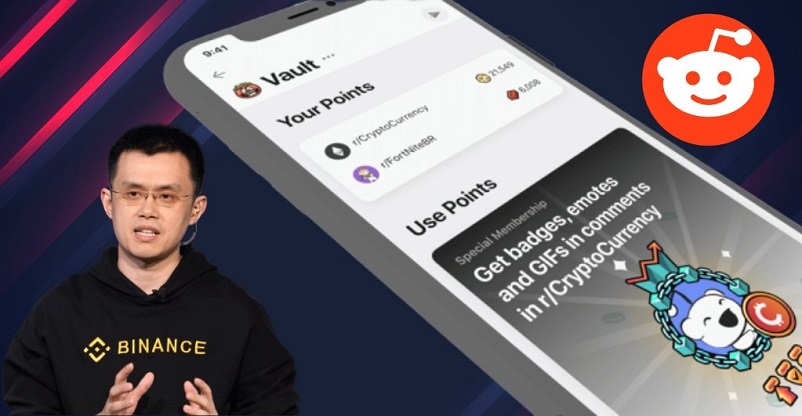 In a revolutionary development, Reddit has introduced cryptocurrencies to around 20 million users in just a couple of seconds. This happened when the Reddit launched new loot tokens (Moons and Bricks) in its two subreddits – /r/Cryptocurrency and /r/FortniteBR. This launch was coupled with the plan of the organization to take a step towards crypto monetization in the future. Now given the fact that Ethereum has around 1.2 million semi-active wallets, this number is of significant consequence to the crypto sphere.
Inside Details
The newly launched tokens are called Moons and Bricks and can be accessed on subreddits (/r/Cryptocurrency and /r/FortniteBR). In addition, these tokens can be accessed on Reddit's app also. One needs to have installed Reddit Vault (available on ERC20 Wallet) to access these tokens.
Users who have contributed a lot to the community will be rewarded with these tokens. The company will retain a portion of these tokens while distributing a certain amount of tokens to the moderators who have been instrumental in managing the subreddit communities. The launch will see the distribution of 50M tokens, and after initial distribution, the distribution process will take place on a monthly basis until the total 250M cap is achieved on each subreddit. These tokens can be utilized in a number of ways, including tip purposes, buying purposes, etc. As Moons and Bricks both belong to ERC20 tokens, one can use it for any purpose your wish to accomplish.
Conclusion
The foray of Reddit into crypto space is a very interesting and encouraging development for the crypto world. This is going to widen the adoption of cryptocurrency, and given the huge community and sway that Reddit holds, things are expected to work in favor of crypto adoption. No wonder, this development has caught the eye of many prominent personalities including the likes of chief executive officer of Binance, CZ. CZ applauded the turn of events at Reddit and hoped that this new event would ultimately boost the adoption of cryptocurrencies across the world.