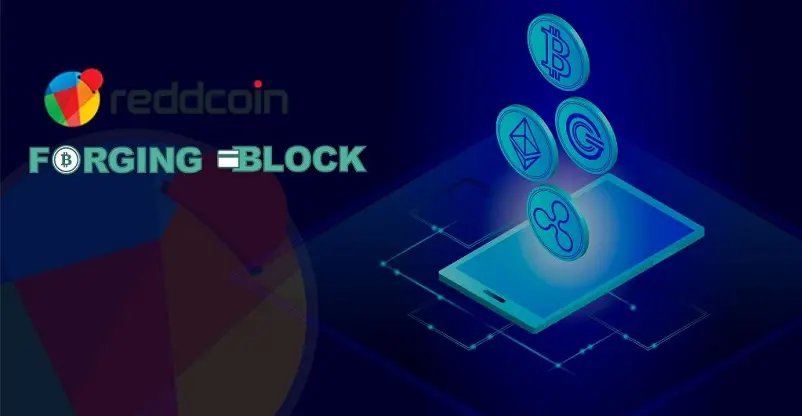 ForgingBlock, the leading Crypto API and Reddcoin, which is the first decentralized cryptocurrency for augmenting micro-donations and content creation, has entered into a strategic partnership for improving their merchant services and crypto payment gateways. This partnership is focused on providing liberty to the users using the ForgingBlock platform to access Reddcoin safely and securely. Both the business houses and developers using cryptocurrency can accept Reddcoin for making their purchases without any third-party interference.
This integration with Reddcoin is a step towards accomplishing the self endeavors of ForgingBlock; it aims at providing businesses irrespective of their sizes to seamlessly integrate the advanced payment solutions by utilizing technologies like cryptocurrency, blockchain and big data analysis. It provides a secure and unified user-friendly platform for developers to build their applications for various cryptocurrencies, as per the current cryptocurrency news.
Talking about this strategic integration between the two leading platforms, Jay Laurence, the Project Lead of Reddcoin, said,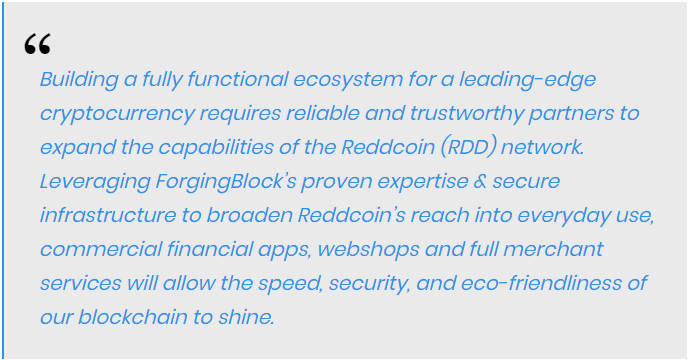 The partnership between ForgingBlock API and the Reddcoin team is expected to improve the payments API, ForgingBlock's products like its wallets and merchant dashboard, etc. and the six mainstream e-commerce platform plugins. The merchants who are willing to adopt the RDD and credit card payment bundle services will be offered free Point-of-Sale devices. A new ForgingBlock product called Tetra Payments is also launched for providing smart credit card payment services to the merchants. The new product will also offer 30% lower credit card commission fees to the merchants.