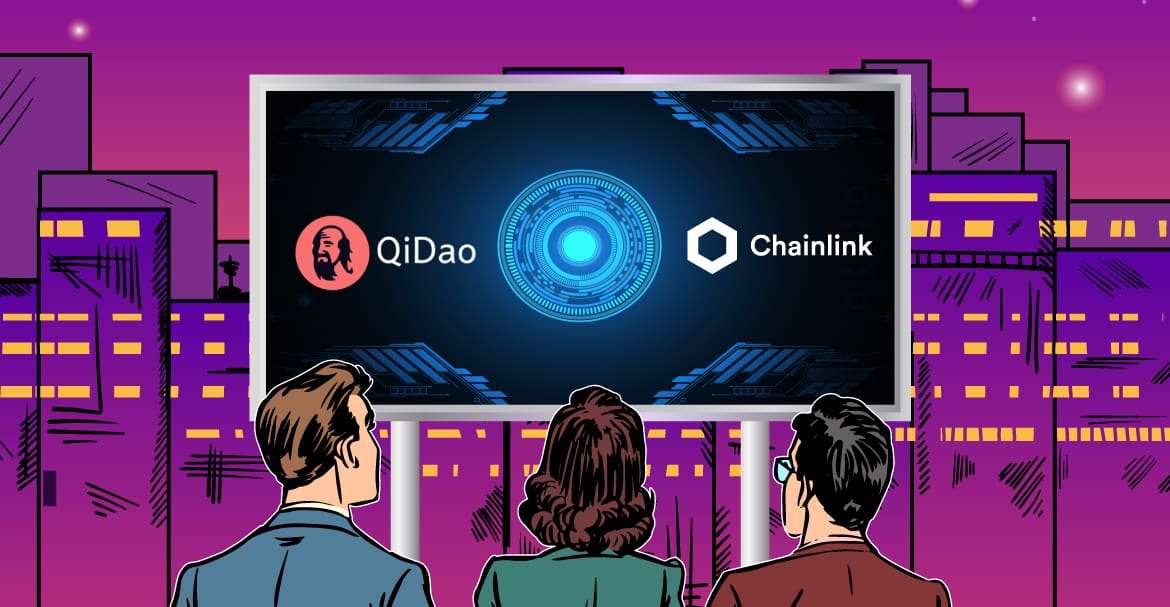 Taking advantage of the occasion, QiDao announces with enthusiasm the successful integration of Mai Finance, a multi-chain stablecoin technology, into Chainlink Price Feeds on the Ethereum mainnet. With this consolidation in place, QiDao has a lot to gain by coming into a position where they now possess the ability to receive industry-related price data feed.
These price data feeds, in turn, will inadvertently assist in gaining collateral value calculations on the Ethereum positioning of Mai Finance. 
QiDao, after much deliberations, narrowed down its options and went in great favor of Chainlink for the simple and obvious reason that the high standards of infrastructure that it possesses. The complete dependability factor and the ease with which integration procedures can be completed, made it the ultimate choice.
Chainlink also is highly capable of attaining top-of-the-line DeFi protocols. These protocols, in turn, are in control of billions of dollars in the form of the smart contract value. Thus it is their prime duty to provide all-around safety and consistent availability in every situation, especially when the tide turns in unfavorable directions.
QiDao, on the other hand, has the goal of lowering the obstacles related to connecting with DeFi. This, in their viewpoint, can be achieved with the help of an extremely user-friendly multi-chain stablecoin protocol. This protocol would be instrumental in the minting of MAI, which in actuality is a stablecoin soft-pegged to the US dollar.
In this scenario, MAI depends on overcollateralized vaults through which users can comfortably carry out the process of depositing various forms of other collaterals and thus become beneficiaries of the permit to borrow the stablecoin with no interest being charged at all.