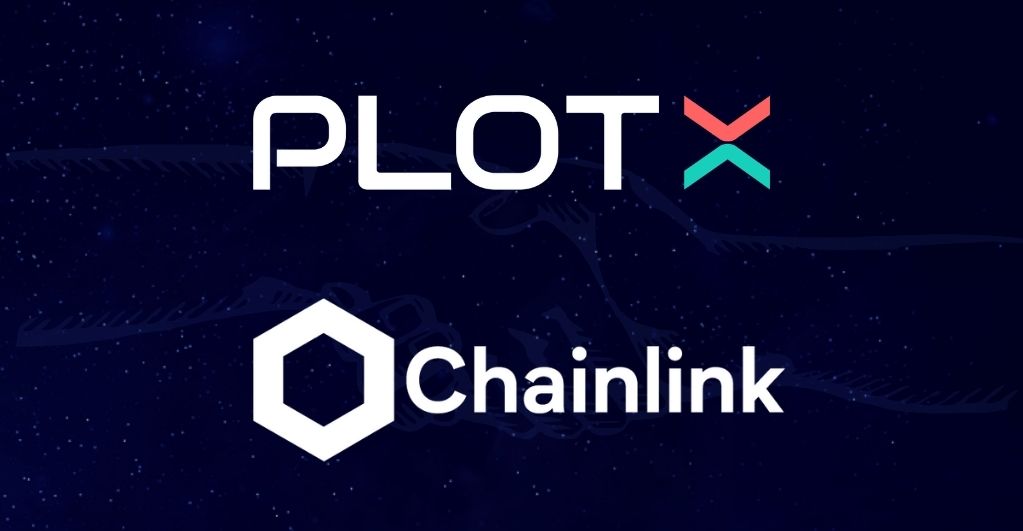 Working as a high potential non-custodial portal yielding rewards on forecast markets, PlotX has collaborated with Chainlink, the market-leading oracle firm, to enjoy exact on-chain price feeds for the crypto users. The PlotX Protocol will use Chainlink's BTC-USD price reference data to aid its BTC prediction market and ETH-USD price reference data for its ETH prediction markets. The official Twitter post announcing the partnership stated:
Prediction market-based AMM @TryPlotX integrates Chainlink's BTC/USD Price Reference Data live on mainnet to create & settle prediction markets. #Chainlink's price oracle provides hourly updates right before settlement, ensuring fair market odds & outcomes.https://t.co/FXCdzPZxjb

— Chainlink – Official Channel (@chainlink) October 14, 2020
As per the report, PlotX customers will be allowed to explore new market spaces through the programmed market maker, further settling these markets on-chain relying on Chainlink's Price Reference Data Feeds. The oracle network's BTC-USD and ETH-USD value codes are safeguarded via a decentralized system of 21 Sybil-resistant, independent, and robust node operators. These nodes collect data from a minimum of seven off-chain data entities offering transparent alternate price computation and settlement on the prediction markets.
PlotX works as a decentralized, reliable, and open-source interface designed to create of a secured calculated market setup, price settlement, and rewards disbursement. It is often addressed as the Uniswap of prediction sector as it offers lucrative features like risk spread channel along with automated market-making (AMM) tools for the users. With Chainlink, the users can forecast potential prices of crypto assets based on the existing market values based on oracle feeds.
Chainlink and PlotX Integration Features
PlotX will use Chainlink for two prominent reasons, including:
Option Price Estimation for Forecast Markets: The AMM algorithm uses the oracle information to present hourly, daily, and weekly markets. Each prediction comes with three calculated options for the users. The estimation of the prices includes the market value of crypto assets as an element.
Market Settlement: PlotX settles the markets on-chain using the Chainlink smart contracts and oracles. This helps to offer transparent, automated, and restriction-free settlements. Whenever a market settles, the most recent price feed sources the market settlement.
PlotX strives to offer a highly secured crypto portal to execute crucial trading operations, including positions hedging, momentum sensing, etc. to double the gains. The firm helps to give rewards on the Ethereum blockchain by eliminating counterparty risk and ensuring good returns for the crypto fans.