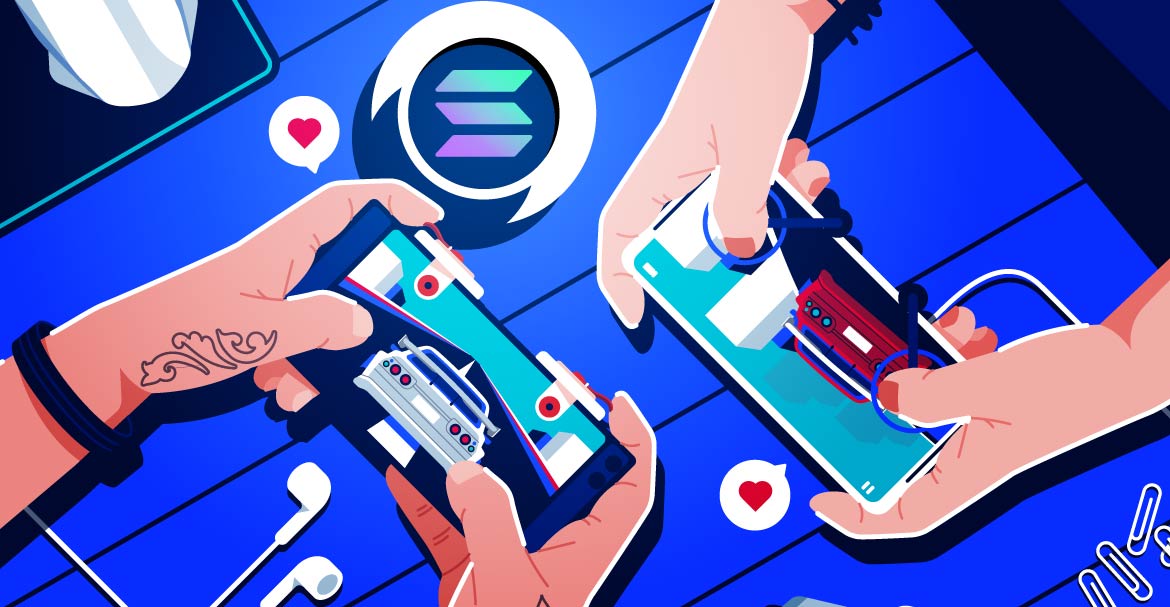 Solana's GameFi ecosystem has been out of the picture, with all the projects around Ethereum, Polygon, and the likes. Looking at the recent data, this tendency in GameFi might be changing for good. And what's more, the number of Play-to-Earn projects on Solana has significantly increased in recent months.
Several aspects of Solana make it appealing to play-to-earn projects, even if their first choice is a mainstream blockchain network. The Solana blockchain emphasizes flexibility, speed, performance, scalability, and emotion attached to the network. All these combined make the ecosystem perfect for projects that want a share of the market for SOL casino or gaming.
In online casinos and gaming, there needs to be a balance between experience and profitability. Most of the networks out there tend to excel at one while letting the other go. In this regard, Solana offers one of the well-balanced ecosystems that could emerge as a viable alternative for the EVM-compatible networks. Many Ethereum networks inadvertently tend to carry the drawbacks of the chain into the projects. With a new foundation and infrastructure, Solana brings you all the necessary tools for the best gaming experience out there.
Moreover, the network's economy is vital to the profitability of projects like online casinos. The projects need to cut out expenses wherever they can to sustain the competing environment now as the promotional schemes are reaching the sky. It might often become improbable with high gas fees and a slower performance rate. As Solana's network is known for its speed, scalability, and affordability, it benefits not only the projects but also the user experience.
One of the important reasons why there is a sudden demand for Solana is because the developers realize the significance of the flexibility of a network. Flexibility here means the freedom to explore profitable avenues while developing a blockchain game. Furthermore, the freedom helps these projects to come out of the jargonistic outlook to enter the mainstream towards a larger audience. 
On the other hand, the legacy chains like Bitcoin and Ethereum may have mass appeal, but flexibility and freedom come via upgrades that sometimes fulfill your needs and sometimes they do not. Solana has a dedicated team of developers to tackle any obstacles that appear in the user's way and keep bringing in new tools to satiate their needs. This is why crypto experts believe in the ascension of the Solana ecosystem in online casino and Play-to-Earn gaming spaces.