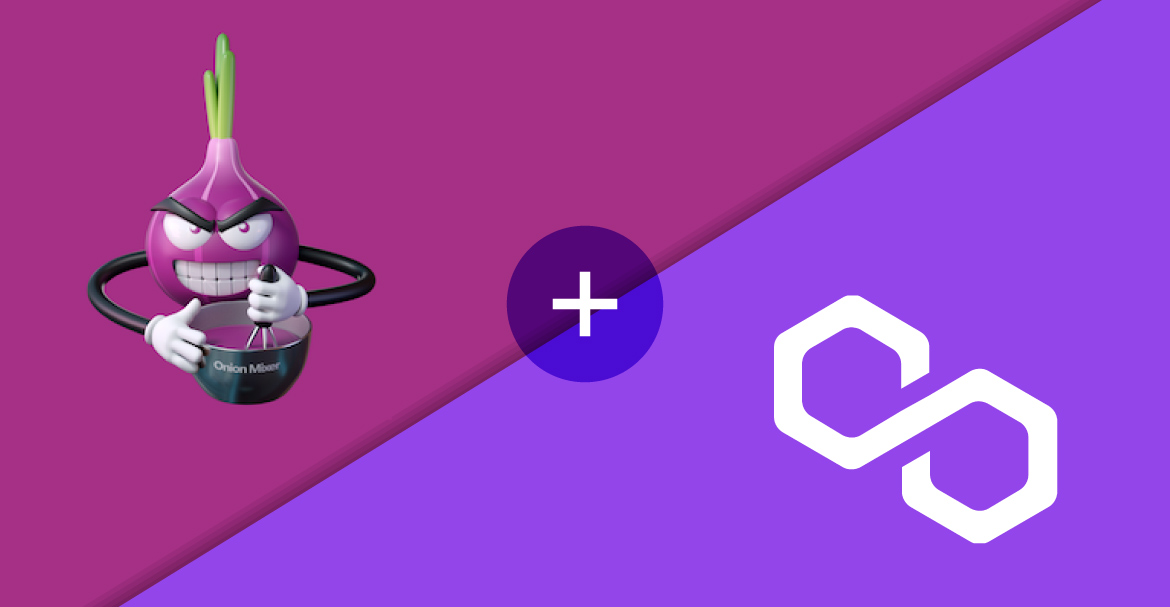 In a recent announcement, OnionMixer declared the strategic partnership of the platform with Polygon Network to work on the anonymous management of assets. OnionMixer is the foremost decentralized protocol for the performance of anonymous transactions across multiple Blockchains. The DeFi approach of OnionMixer combines zero-knowledge proof and CoinJoin to drive anonymous transactions. The platform supports the anonymity of token transactions at public Blockchain networks like TRC, HECO, BSC, ETH, and more. The users of OnionMixer obtain great revenues from the platform by using the services of liquidity mining, anonymous transaction mining, holding mining, and other anonymous transaction services of exclusive quality.
Through the integration with Polygon Network, OnionMixer seeks to provide every user with services of anonymous transactions. The organization of Certik verifies and authenticates the services of OnionMixer at the three stages of Vault, Mining, and Mixing. In partnership with Polygon Network, OnionMixer shall enable users to engage in the trading and managing financial assets at a low fee and high speed with fully decentralized governance. Moreover, the users will also be able to make the best of the full-stack Ethereum scaling solutions of Polygon Network.
The renowned Polygon Network excels in its services of Ethereum scaling solutions and the development of infrastructure. Polygon SDK, the essential component of Polygon, is the flexible and modular framework that supports the development and connection of secured Blockchains that include Validium, zkRollups, Optimistic Rollups, Plasma, and more. It also supports the creation and connection of Standalone Blockchains like Polygon POS. The team at OnionMixer is looking forward to the growth and success of its community of members by making provision of user-friendly technology in partnership with Polygon Network. Eventually, the two platforms seek to launch Web3 and Ethereum in the world through strategic collaboration. The scaling solutions of Polygon Network are renowned across the world for powering more than 450 dApps and 350M txns for over 13.5 million users.