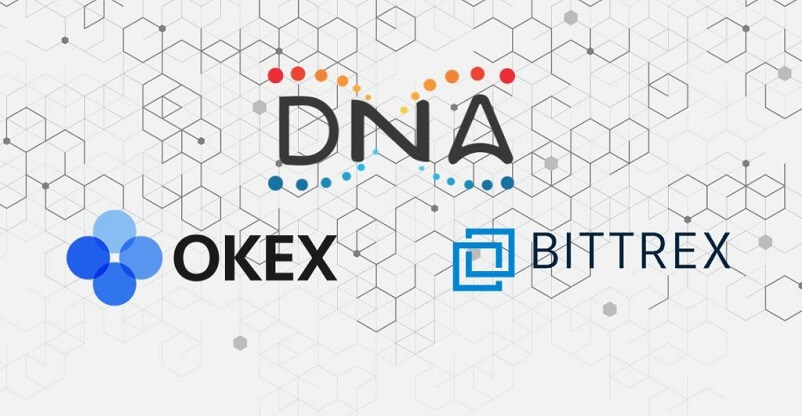 A popular name in the decentralized arena, Metaverse, has made an official announcement celebrating the listing of its native token Metaverse Dualchain Network Architecture (DNA) on renowned crypto exchanges Bittrex Global and OKEx. The exchange users will now be able to trade in two new trading pairs- DNA/BTC and DNA/USDT. The Metaverse team circulated the news on their twitter handle, and it read:
As per the report, the listing of DNA on reputed exchange platforms will open doors for more trading opportunities, better liquidity, easier price discovery, and a streamlined process for DNA token trading.
Launched in February 2017, Metaverse is a highly acclaimed, open-sourced blockchain network designed to offer social and enterprise-grade infrastructural excellence. The blockchain protocol provides a robust system of user-friendly interface offering an array of services, including digital identities, oracles, and smart contract exchanges.
The DNA token is part of a parallel chain created by the Metaverse Foundation. It employs a revolutionary delegated proof of stake (DPoS) algorithm mechanism fostering near-instant transactions. The owners of the DNA token can use the digital currency to pay the fee charges as well as power the transactions on the network.
Eric Gu, CEO of Metaverse stated,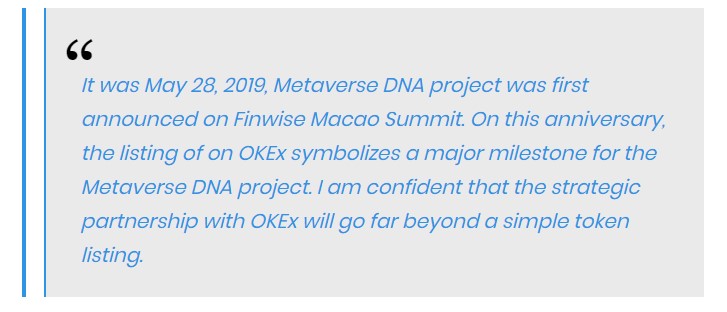 OKEx and Bittrex Global are some of the most trusted & top crypto exchanges in the world. With their high-end trading services, the two exchanges facilitate speedy transactions, easy deposits and withdrawals, transparent and secured operability, suitable exposure to potent projects, and efficient trading opportunities.