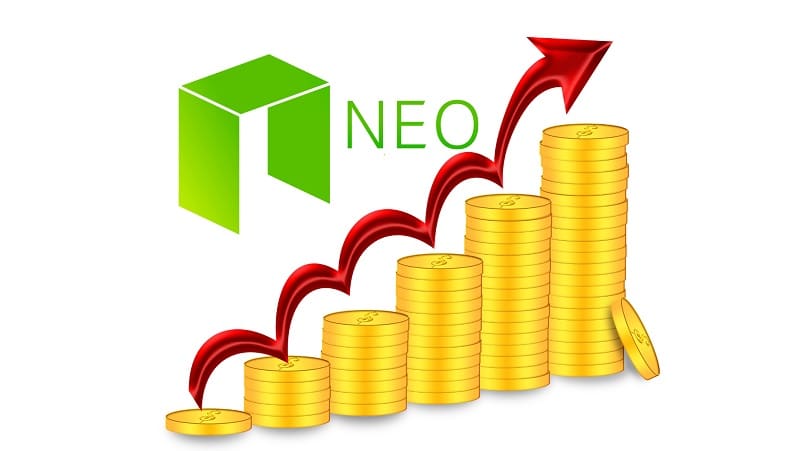 NEO coin started off yesterday at $10.68 post, which is slowly started to rise upwards and reached the highest price of $11.10. However, it could not maintain its performance levels and gradually began to recede. Due to the fall, it reached as low as $10.60 before finally being closed at $11.09. While writing, the NEO coin seemed to rise upwards slowly.
1-Day NEO Price Chart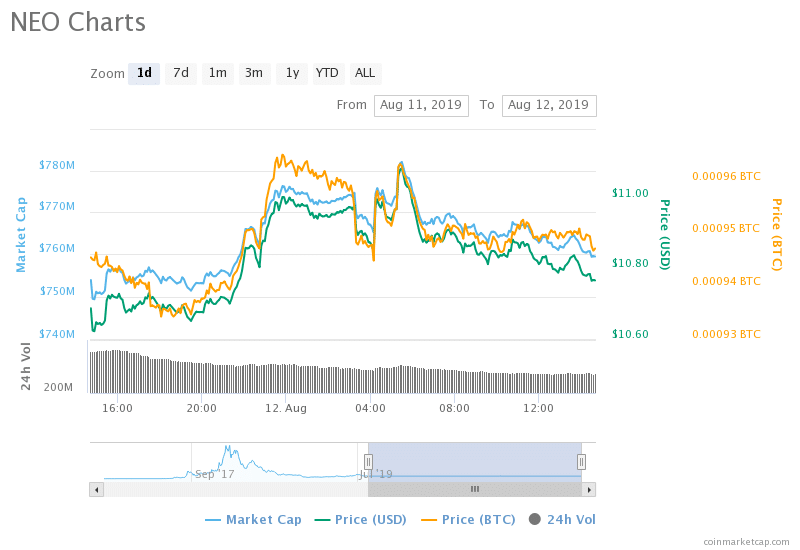 NEO Price Analysis and Future Forecast
If we compare the price of the coin since the value of $10.68 yesterday at 09:09 UTC and the present price, NEO indicates a bullish run by 0.8%.
We anticipate that NEO will continue to rise upwards and may reach to its next resistance level of $11. It may be traded in the range of $11.12 till $11.47 in this month.
NEO has huge potential in the long run. As per intraday' s price, NEO did manage to bounce back despite the fall of $10.60, which proves the huge potential of the coin. It is a great investment option if being traded from a long-term vision.