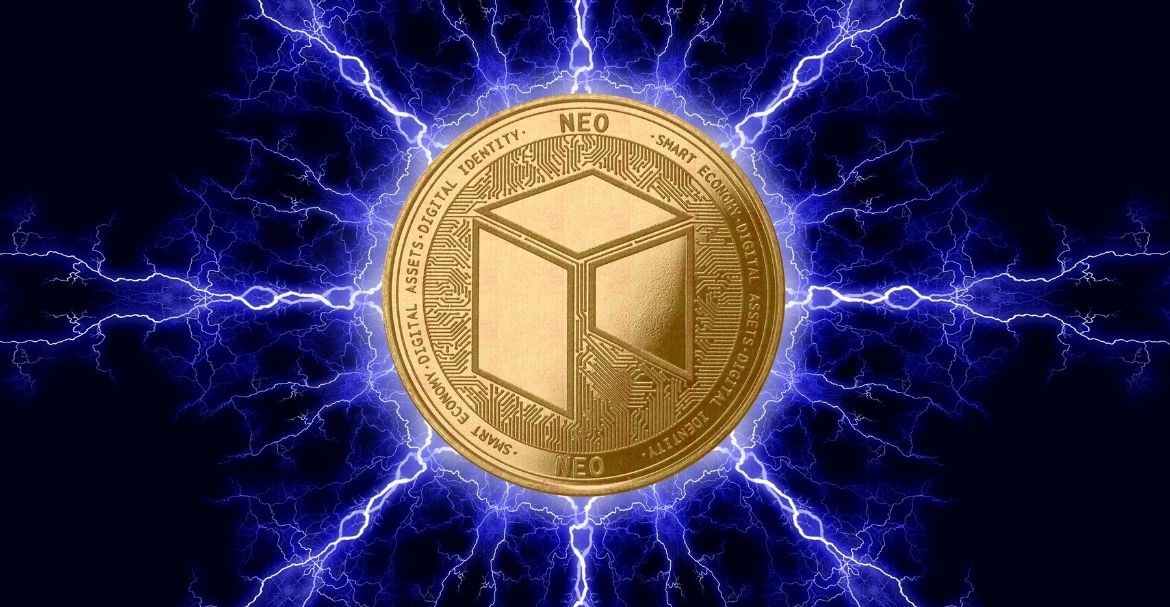 Neo price has been reflecting a moderate downward momentum since last year. The coin has been under strong selling pressure all of late 2021, and we are now back to where the uptrend of Jan 2021 began. It is here again that the NEO coin has begun to stall. The coin price marks range-bound trading and records a slight hike gradually, even if the gain is negligible.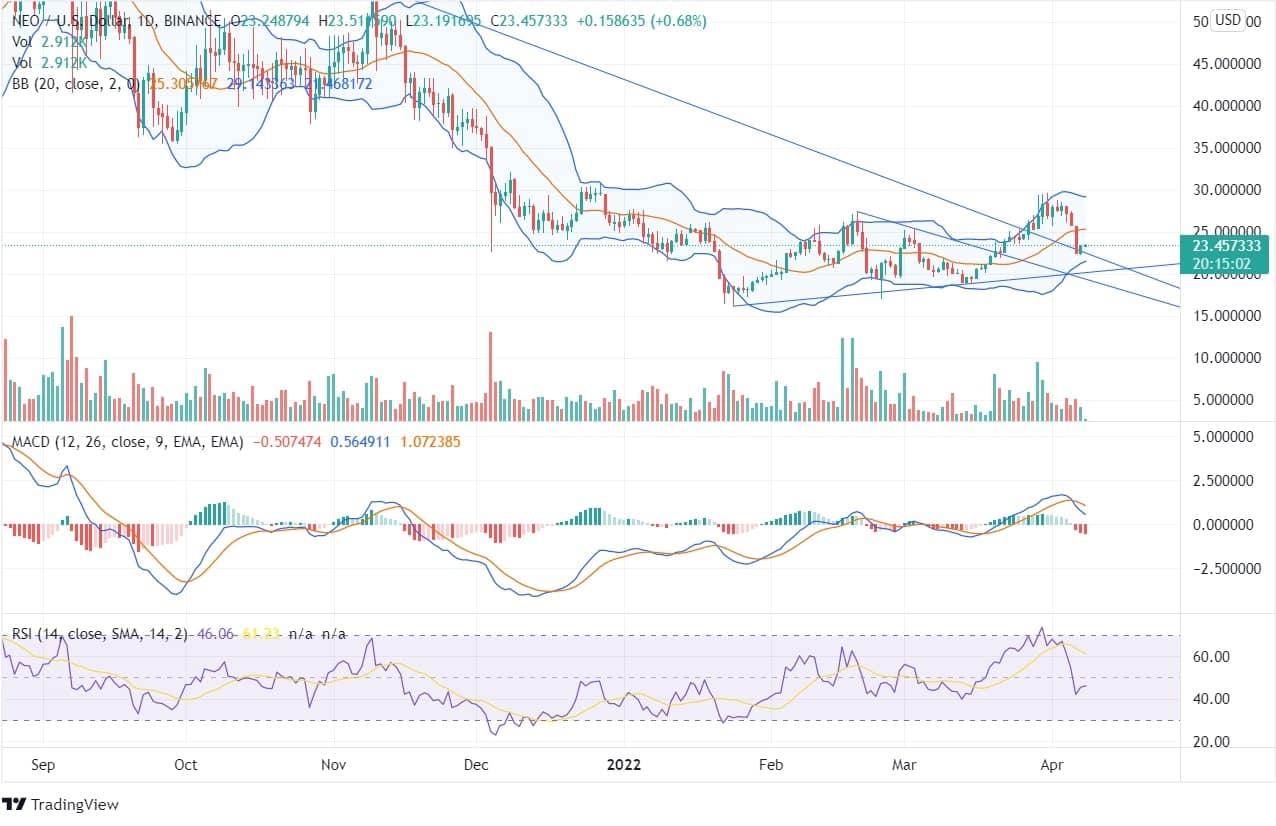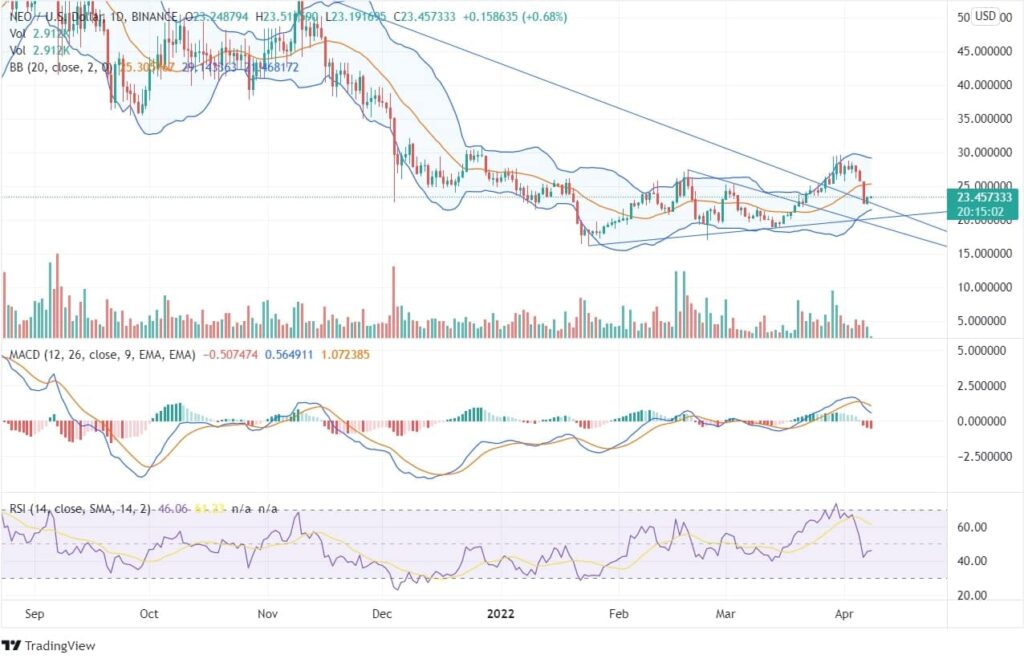 If we look at the daily chart, the NEO coin has breached the downtrend line. The price of Neo is trading below the 20-day MA but still holds the support of the lower band. This could be a good sign that there is finally some upward momentum.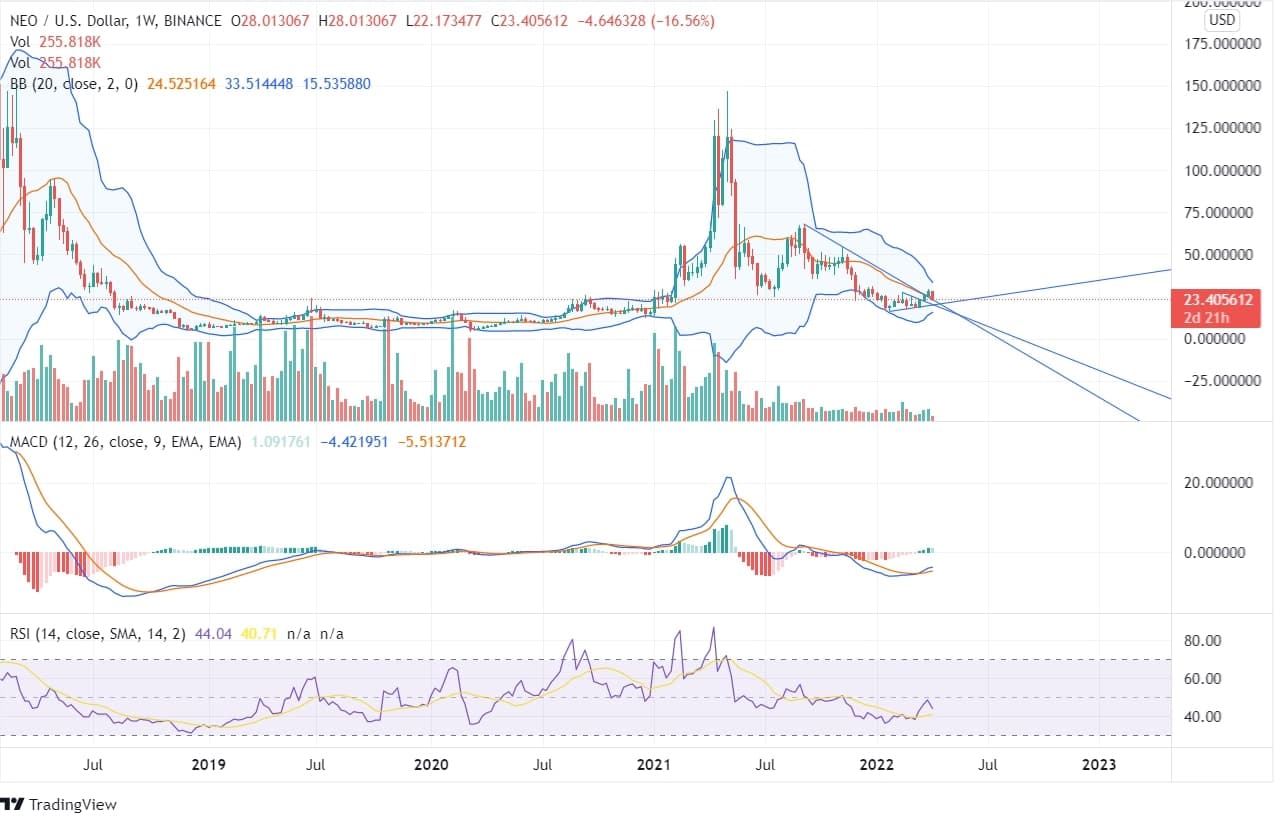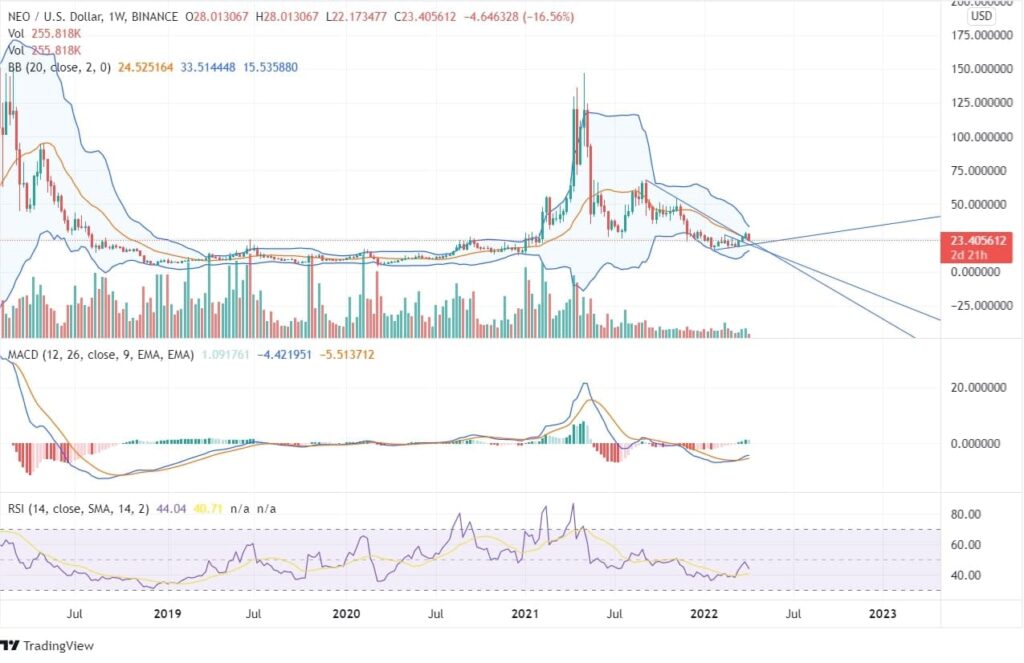 On the weekly chart, the coin has marked a formation of lower low peaks during the past few weeks, and though the coin showed an increase during the past few days, Neo price was unable to hit the $29 mark and had continued to decline. During the initial days of April, the coin had fallen considerably. Neo has breached the long extending downtrend line and is moving at the edges of the trend line. If the coin doesn't close below the weekly trend line, a strong bullish momentum can be expected in the long run as per the NEO price prediction.
The Neo coin price moves between the Bollinger Bands on the daily chart. The bands not being wider shows that the market is not volatile and the price is moving in between a particular range. The RSI being 45 is currently neutral and doesn't give any clear indication of price movement. 
The volume bars also indicate a mixed sentiment for the NEO price momentum. Though the MACD indicator shows a bearish signal on the daily timeframe, investors can expect the price to correct till the uptrend line, from where the token may turn towards highs again.