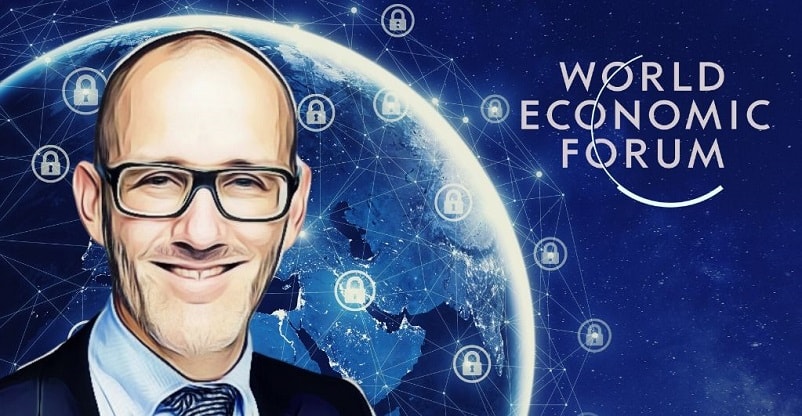 Nathan Kaiser, Chairperson of the Cardano Foundation and the Chief Legal Counsel of IOHK, was part of a recent panel discussion on ways and means to change the capital market at the World Economic Forum (WEF), Davos.
Kaiser represented cryptocurrencies in this discussion and Debate.
When asked about how the system should be trusted, as the representative of tangible assets like cryptocurrencies, Kaiser used an interesting analogy to prove his viewpoint. According to him, trusting crypto is like trusting mathematics. And one can definitely trust mathematics.
Nathan says,

On mentioning the past failures in the discussion, there were questions raised about recession and the concern that the law system has often failed in these circumstances. This brings up the dilemma of building trust in the system.
Last month, Congress proposed a definition with certain requirements of a token, tied to an independent decentralized verifiable ledger.
This in a way is very interesting, apparently, the proposal works to take people out of math, and according to Nathan that can be trusted. So, by the end of giving a legitimate answer to the question raised on trusting the system, it can be concluded that the crypto system can be trusted. 

When asked about his claims regarding the building of a system that would last the test of time, Nathan explained that crypto assets are just adding layers to what gold or other world is doing. If we consider gold as 'layer one' of the utility storage, one can build upon this and can be more civilized.
If we keep adding new additional layers, the older and inefficient layers will be eventually removed in the process. But there is no doubt that there are better ways to manage and operate payment systems than the ones which exist currently.
While the panel expressed their views about financial stability, Nathan mentioned that the current system of law and institutions only cater to the banked. There still are billions of people who do not have access to bank accounts and the current system does not provide solutions to their problem of not having access to the bank accounts.
According to Nathan, financial technologies and cryptocurrencies can help make the current systems efficient and thereby, bring in financial stability.