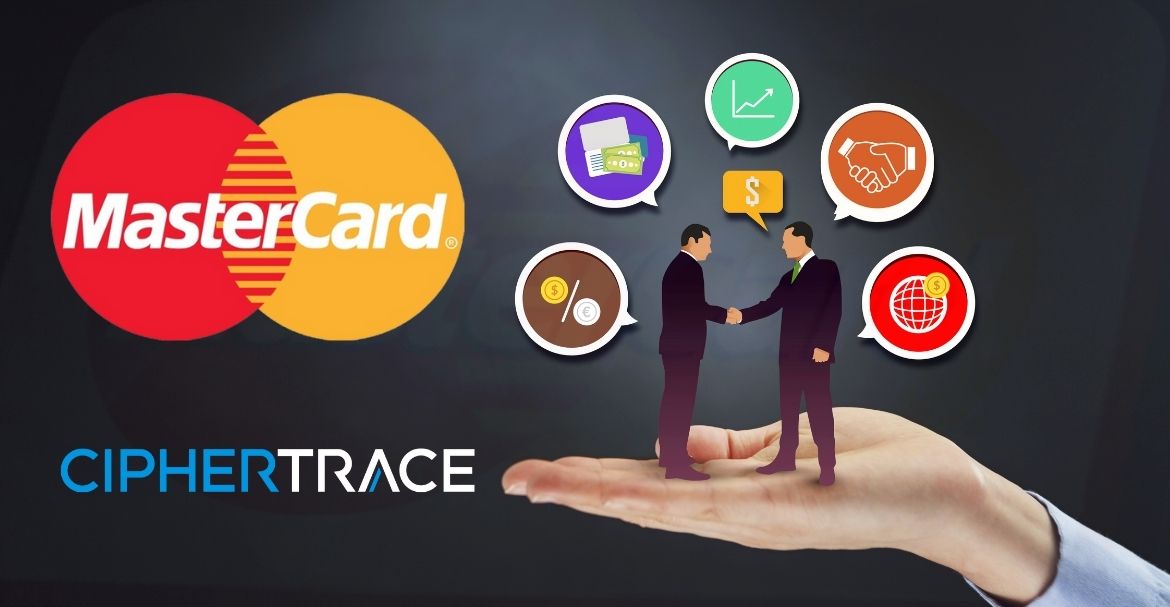 Mastercard will be deeply expanding its method into the realm of digital assets by acquiring CipherTrace, a prominent cryptocurrency intelligence firm providing insight about over 900 cryptocurrencies. Trust and security are essential enablers to ensure broad acceptance and scale, with digital assets like cryptocurrencies and NFTs becoming integrated with day-to-day payments and investments. This necessitates innovative solutions and more sophisticated intelligence to make sure the crypto economy is infused with the level of trust that customers place on the more conventional and traditional methods of payment.
The integration will combine CipherTrace's digital assets suite and cyber security services of Mastercard to give businesses a transparent understanding of the risks and assist them to manage the compliances and regulations related to their digital assets.
Ajay Bhalla, the president of Cyber & Intelligence, Mastercard, stated that digital assets could reinvent commerce, from routine transactions such as paying and receiving the money to changing economies to make it efficient enough. The rapid expansion of the digital asset ecosystem necessitates the need to guarantee that it is trustworthy and secure. To do this, the firm will combine the capabilities of Mastercard and CipherTrace.
To Bring Transparency in Digital Assets
CipherTrace's cutting-edge technology aids companies in enhancing crypto-related security and fraud detection. CipherTrace is a market leader in data analytics and algorithms. For this reason, the firm provides solutions for some of the world's top banks and financial institutions to assist consumers in converting opportunities across 7000+ crypto firms.
Mastercard will bring innovations in its card and real-time payments solutions by combining the technology, AI, and cyber capabilities of the companies, allowing customers and stakeholders worldwide to build on and benefit from these solutions to protect customers, and follow the set regulations as they develop their virtual asset services.
CipherTrace will also support continuous innovation by teaming up with different partners, including FinTech, crypto-wallet service, and others. It also allows the firm to adhere to the standards it has set for all Blockchain-related initiatives.
This acquisition is part of MasterCard's digital assets strategy to offer additional options to customers, traders, and companies when moving digital assets.