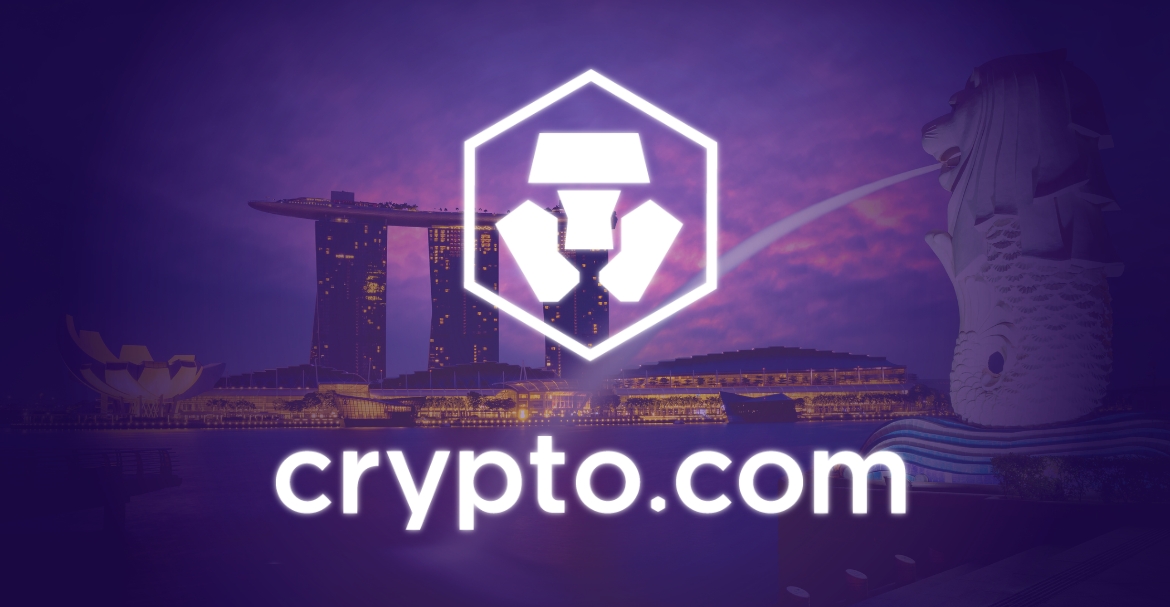 Crypto.com has announced securing the Major Payment Institution license from the Monetary Authority of Singapore. This will enable the crypto venture to further expand its offerings in the region. Crypto.com has acknowledged this development as a milestone that is simply building on its regulatory momentum.
To briefly speak about Crypto.com itself, the venture was founded in 2016 and now has more than 90 digital assets available on the platform. The list of cryptos may vary at Crypto.com based on the region; however, most of them are available across the globe. Crypto.com also offers 100+ trading pairs and supports 20+ fiat currencies.
One of the best products of Crypto.com is its Visa Card which comes loaded with cashback rewards.MAS has granted the Major Payment Institution license to Crypto.com. Meaning the venture can now begin offering its Digital Payment Token services in the region.
The Major Payment Institution license from MAS applies to Digital Payment Token services. It comes almost after a year when Crypto.com received in-principle approval from the Authority. With MPI to its name, the venture can proceed to offer its DPT services to customers who reside in Singapore.
Kris Marszalek, the Chief Executive Officer of Crypto.com, has appreciated MAS for being a regulator that prioritizes the safety, protection, and security of its customers above everything else. Kris has further stated that they are looking forward to collaborating with MAS again in the future.
The Monetary Authority of Singapore is known to make sure that innovation does not stop in the digital asset sector. It has earned global recognition by helping partners like Crypto.com to lead the forefront of cryptocurrency in Singapore.
Chris Tah Ang, General Manager at Crypto.com for Singapore, has said that the license underscores their commitment to building a community of Web3 in Singapore, a region that has emerged as the hub for innovation in fintech and blockchain.
Making Crypto.com a strong contender in the markets of Singapore is its vision of having crypto in Every Wallet. The vision is better supported by facilitating the global adoption of cryptocurrency, majorly by empowering builders of the next generation. It also includes empowering entrepreneurs and creators, enabling them to come up with a digital ecosystem that is just and equitable. More details about the venture can be read in our Crypto.com review, which also shares a list of perks for customers who register on the platform.
The announcement about securing the license from MAS has been taken positively by the community. A lot of members have congratulated the team for this development, while others have expressed their bullish sentiments towards the entire ecosystem.
In-Principle Approval from MAS was granted to Crypto.com on June 22, 2022. That precisely laid the groundwork, which now helped the crypto venture to secure the Major Payment Institution License.