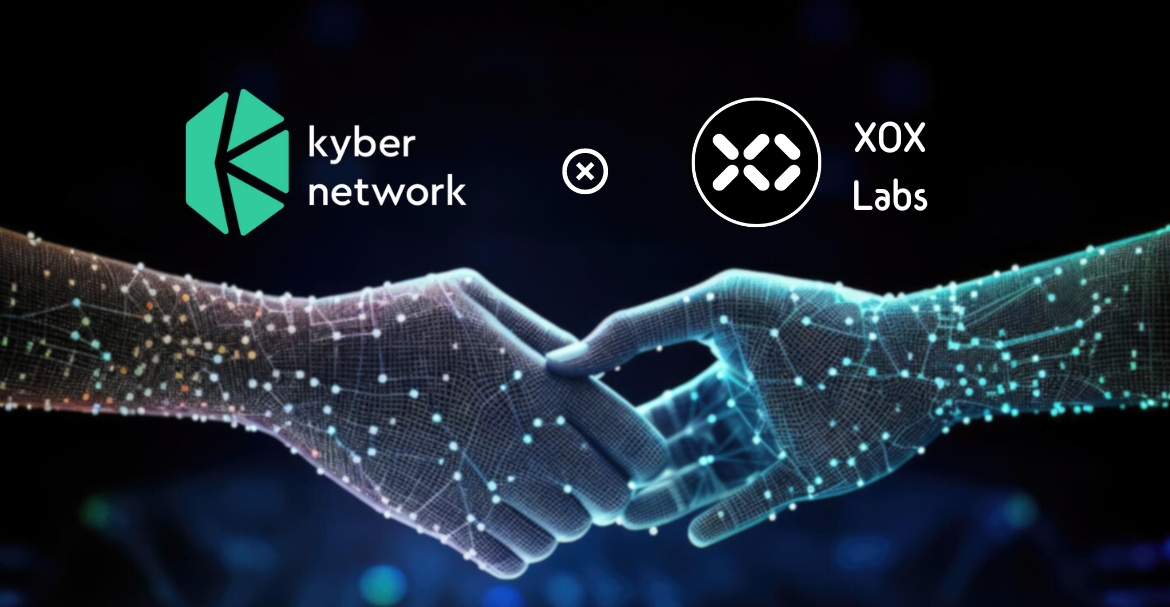 Kyber Network, a multi chain cryptocurrency liquidity and trading hub, has announced its collaboration with XOX Labs. 
XOX protocol is a next-gen multi-chain Web3 solutions provider that is developed to provide decentralization, transparency, scalability, and sustainability to the space. The collaboration of Kyber Network with XOX Labs has become a huge leap towards providing the best crypto trading experience to all registered users of the two platforms. This collaboration will empower the users and unlock brand-new levels of decentralized finance (DeFi) capabilities. 
Kyber Network connects liquidity from various sources to allow trades at the best possible rates. Traders at Kyber Network can build, earn, and swap in the DeFi space without any limits. 
XOX Labs has a highly professional and qualified team to deliver top-notch DeFi products and services and help Web3 mass adoption. 
The integration of the two will allow users of both platforms to trade in digital currencies smartly and maximize their returns with one of the best trading experiences. 
Previously, Kyber Network collaborated with Avalanche to bring KyberSwap to the Avalanche Network. This was the first multi-chain dynamic market maker protocol in the DeFi space that provided improved rates and liquidity for the DeFi ecosystem on the Avalanche platform. 
Looking at the past success of Polygon, BSC, and Ethereum, where the total volume of trade and total value locked (TVL) exceeded $1.4 billion and $400 million, respectively, the collaboration between Kyber Network and XOX Labs is most likely to be another successful venture for both the platforms. 
The multi-chain decentralized finance platform of XOX Labs has an array of products, including yield farming, liquidity mining, stablecoins, assets manager, and lottery game which makes the platform a unique ecosystem for all DeFi needs.