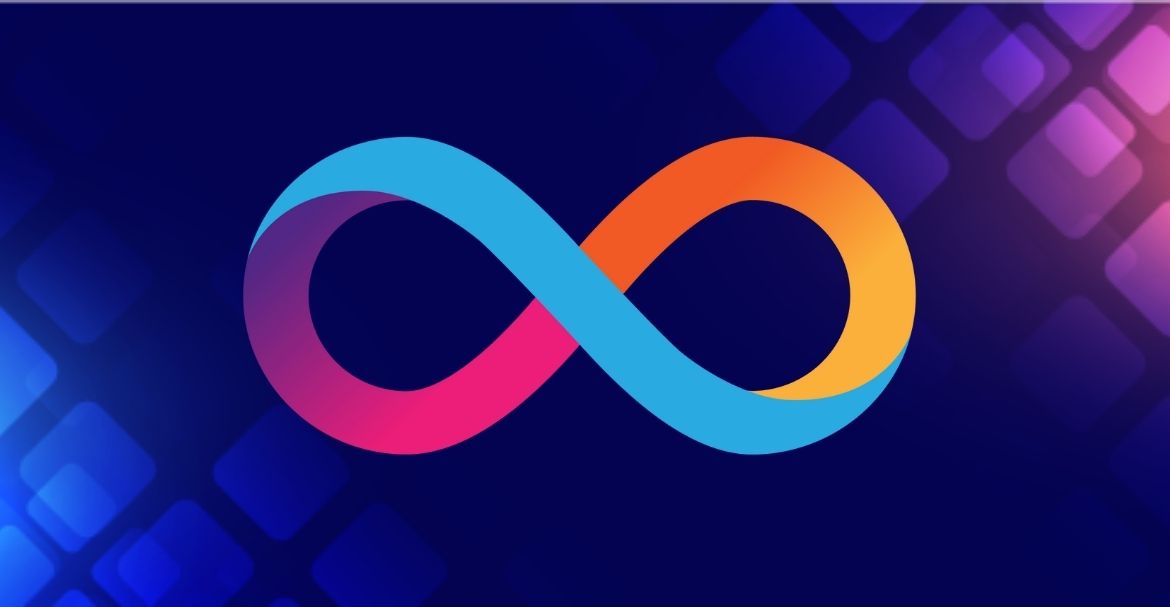 Internet Computer was officially released in 2021, but it was under work by the DFINITY Foundation since 2016. This foundation hired the world's most talented group of developers and researchers.
DFINITY founders received a huge chunk of money from venture capitalists and ICO in 2021, and they raised over 100 million USD from such investments. Dominic Williams should be appreciated for his active role as Founder and Chief Scientist at Definity Foundation.
Participation in the ICP blockchain is permissioned and requires some standardized equipment. The actual development of Internet Computer began in 2019 with the release of their Copper protocol that introduced software developer kits for incorporating smart contracts coded in the Motoko programming language used in the development of ICP.
Internet Computer is worth $4,913,262,654, with less than 50% of its total tokens in circulation. ICP ranks at the 36th position in terms of market capitalization, which at its peak was valued at $75 billion.
ICP prices have been in a downtrend since their release in May 2021. As per Coin Market Cap, the value of $750 was an all-time high, but it was neither re-approached nor challenged, and the value of the ICP token remains the same from July 2021 to March 2022, with only slight deviations.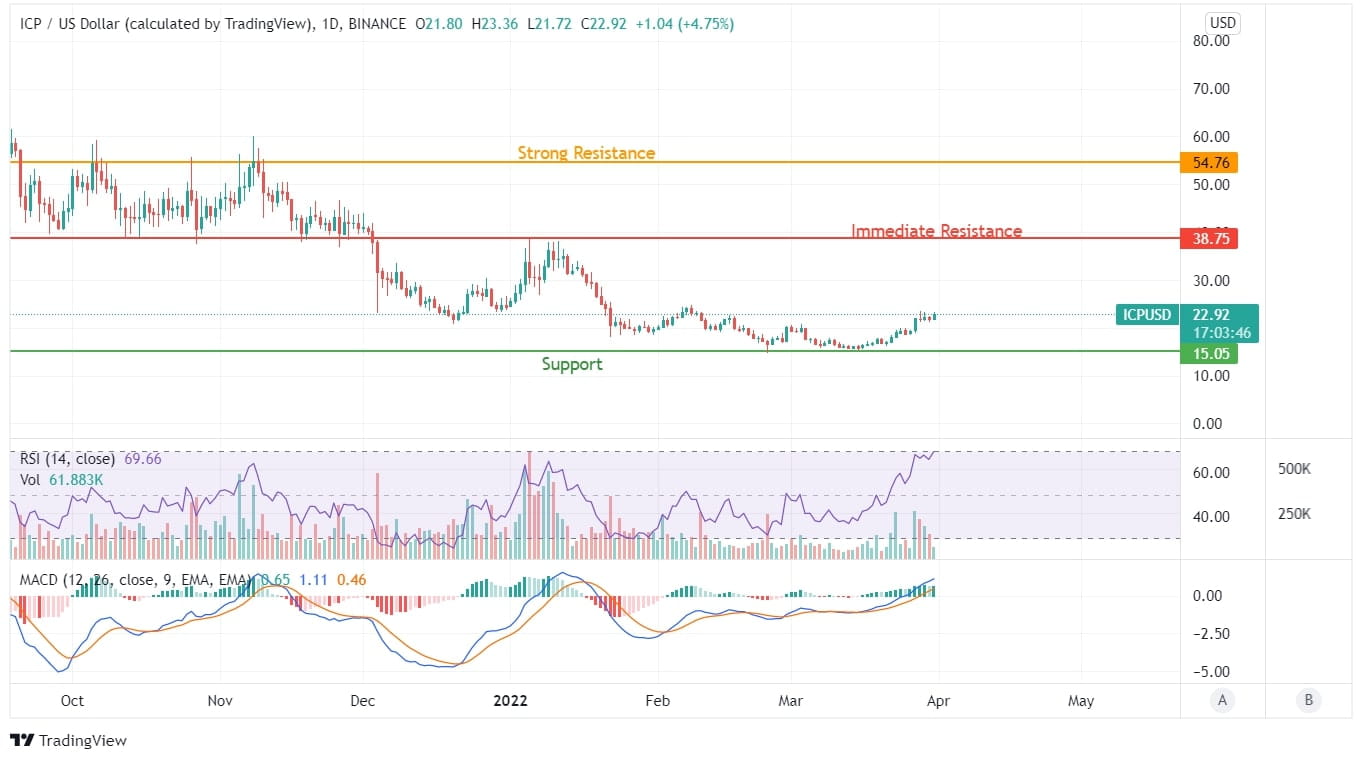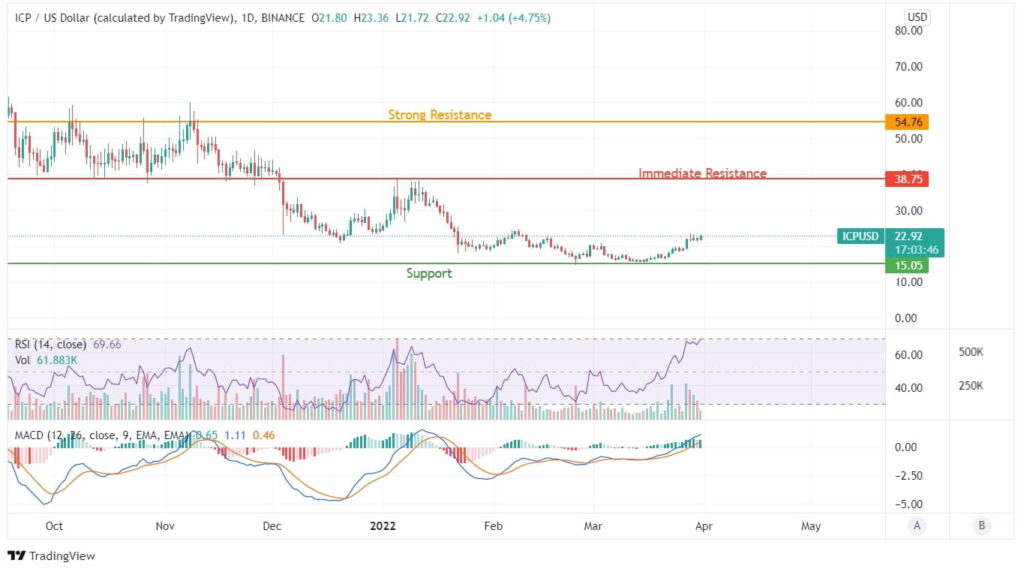 ICP token took a major blow to the investor and buyer sentiment in January 2022, when the prices were tackled down by almost 50% in just one month. Creating a fresh all-time low of $14.66 helped bring back some buying action on Internet Computer because of its historically low valuations. Check out ICP price prediction to know if the prices will rise from the all-time low or not! 
Moreover, the fact that leading VCs invested in the foundation company, shortage of funds was never going to be an issue for the ICP token. Markets for Internet Computer finally show a glim light with the slight gain we have witnessed in the last few days.
In terms of the buyer sentiment, the Relative Strength Index has finally blown by moving to overbought zones. This might be created due to the shortage of sellers, which could also be the reason behind a suddenly spiking RSI. A profit booking at this point doesn't make sense since the prices haven't escalated to decent highs.
A likely outcome of this technical development could give rise to the ICP value to its resistance levels. ICP has an immediate resistance level of $38 and another resistance of $54 from its previous price actions. The upside wicks on the daily candlesticks of the ICP token deliver a complicated outlook to the current scenario.
Investors should no longer hope for ICP to retake its all-time high levels any time soon and instead look for opportunities to average out their ICP holdings.