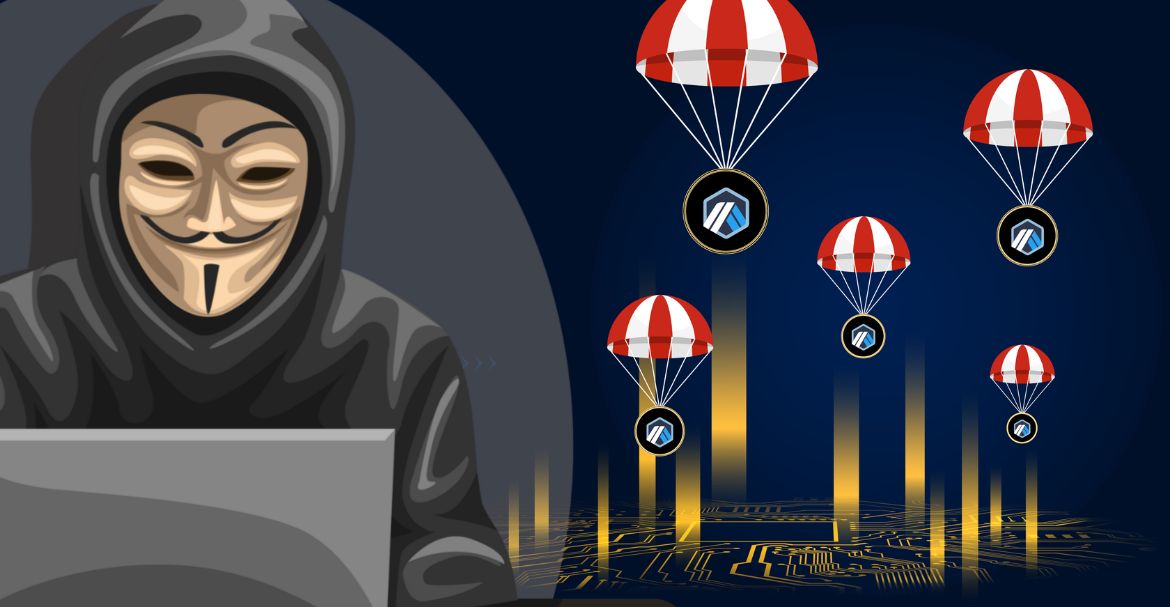 There seemingly happens to be an extremely growing sense of premonition that a hacker is preparing himself to be able to siphon off an amount of 2.8 million tokens. This is during the process of the Arbitrum airdrop. It will have 625,143 addresses that will land up obtaining more than 1.16 billion of the Arbitrum tokens. 
According to on-chain data, a collection of 1,660 unlinked wallets began to get insignificant numbers of ETH, all through a sole address, while getting ready to obtain the airdrop in the case of the Layer 2 blockchain network. However, according to Benny, who happens to be a pseudonymous advisor at Llama risk, the collection of wallets happens to have various stolen wallets managed by an individual. 
In his opinion, this very wallet transferred funds to 1,660 wallets. In the case of DuckDegen, who happens to be a pseudonymous blockchain engineer, he sees no justification in the Arbitrum Foundation rewarding those who stole wallet credentials. 
Arbitrum, which happens to have a network having almost $2 billion in terms of total value locked, will be carrying out the airdrop of tokens. It has been created to assist the Ethereum network in matters of upgradation. It seems that Arbitrum's token could be traded for more than a dollar. In this case, the hacker is seeking to walk off with a generous amount. The early Arbitrum users will be getting around 10,000 ARB governance tokens, depending on the frequency of usage of the network. 
Fearing the worst, DuckDegen has built a bot that is able to shift a certain amount of ETH to a risky wallet, which will then obtain the ARB airdrop, following which the ARB tokens will be shifted to a secure wallet. The entire process should not take more than 0.25 seconds in order to be absolutely effective.  
According to Benny, people happen to be turning more cautious with the information about the siphoning off becoming public. They seem to be up against each other regarding the risky wallets.
 In his viewpoint, the on-chain data spells out the fact that a lot of groups happen to be shifting ETH to the wallets, and some have positioned bots against them in order to be able to siphon off the ETH deposits. There also happens to be the situation wherein 1,000 wallets in the hands of another person are already ready to make a claim for 428,750 ARB tokens.