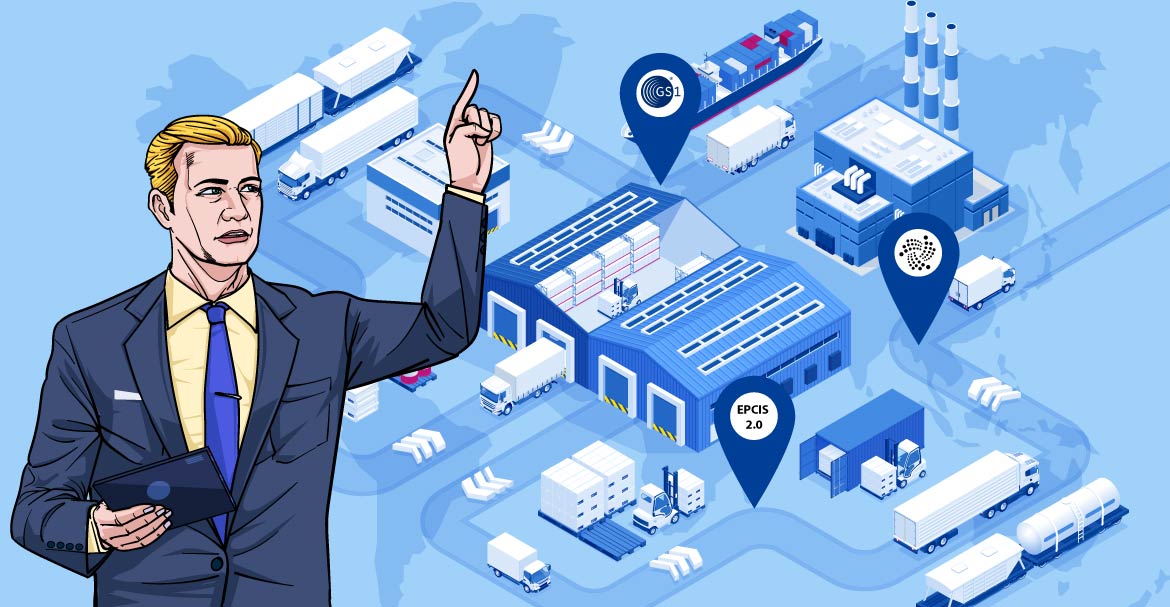 GS1 Member Organizations have ratified EPCIS 2.0, a unified language for sharing the data related to the supply chain on a decentralized basis. The ratification makes interoperability possible to meet the proposed mandates of EU Regulations.
A lot rides on the key application of EPCIS 2.0 – Digital Product Passport (DPP). The EU has proposed regulations along with ESPR, where ESPR has proposed to establish general requirements related to the interoperable and semantic standards of Digital Product Passports. It follows linked data principles, web decentralization, and data sovereignty.
Another factor that has been considered and established by ESPR is the security of the decentralized layer to guarantee that the data would be authentic and immutable to verify compliance and best practices.
This is a strong assurance to users who are always concerned about their data. Others can now rely on the network, knowing that data safety is the utmost priority with no compromise.
The EU has come out to be very specific about batteries and wastage of batteries. From January 01, 2026, there would be a restriction on the capacity of batteries that can be treated in a certain manner, including the waste treatment of the same.
The scope of information supplied has its coverage over value chain events like model operations around batteries, inspection, reuse, and end-of-life handling.
A lot of it has been possible courtesy of the productive involvement of The IOTA Foundation, also referred to as IOTA. Community review was announced in October 2021, and the Foundation has, since then, refined the standards carefully to bring them to the level of the final ratification.
Assistance from the side of IOTA has been in terms of providing key assets and technical expertise based on the experience with DLT (Distributed Ledger Technology).
A new horizon is being considered where EPCIS 2.0 and IOTA can be deployed to enable economic operators to share the authentic and immutable data trustfully with other actors or public authorities who seek compliance checkups.
EPCIS events have different dimensions: When, What, Where, How, and Why. The above factors provide knowledge that enables economic actors to operate by the ideals of sustainability and transparency.
IOTA is ensuring that there is a certain application of EPCIS 2.0 to DPPs regarding EV batteries and electronics appliances. The effort is in collaboration with partners like Digimarc.
A standardized language called EPCIS 2.0 is used to express business events in supply and value chains in a way that is machine-readable. EPCIS 2.0 utilizes its key dimensions to represent the events of the business. Any system or actor could unambiguously and automatically interpret these events in the world.
IOTA + EPCIS 2.0 are investing a lot of effort in putting digital technologies at the service of society. Both are, therefore, expected to have tremendous societal impacts in the days to come.