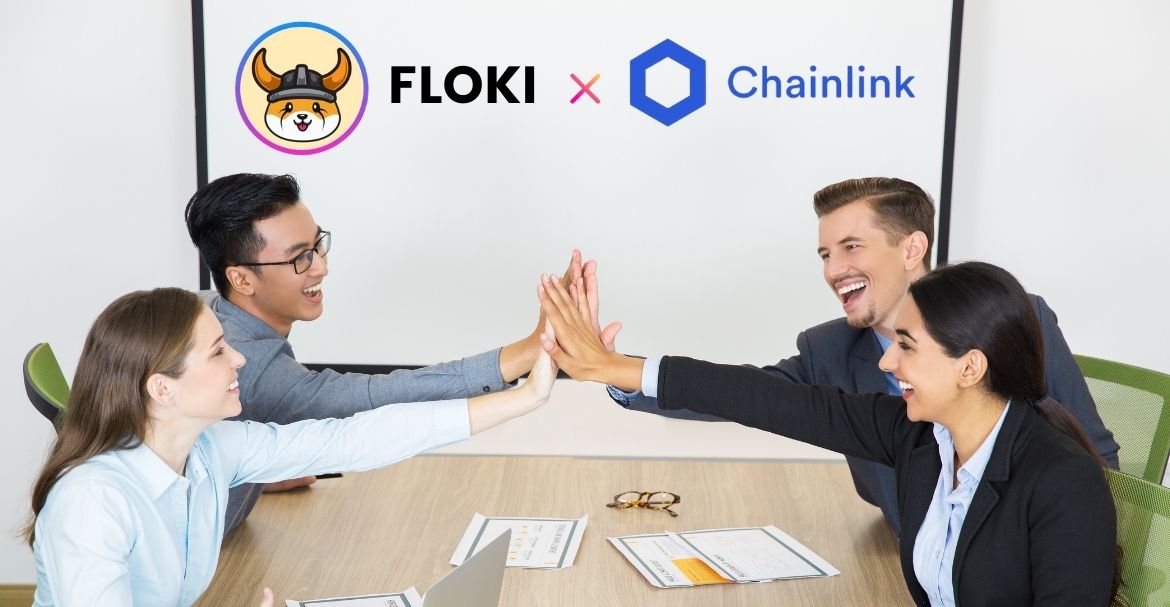 FLOKI, a successful cryptocurrency designed for people, incorporated Chainlink Price Feeds with ETH and BSC blockchains FLOKI. It now has complete access to high-quality price feeds, which is tamper-proof needed to read a correct on-chain pricing thanks to its interface with the industry-leading decentralized oracle network, allowing critical synergies that will enable us to deliver DeFi to the public. This new integration of Chainlink Price Feeds will offer users confidence about top quality and theft-proof market data.
FLOKI/USD is the Chainlink Price Feed that will be in use for the first connection. Chainlink was chosen as the go-to oracle solution as the architecture is easy to integrate and has been used in production for a long time.
Chainlink already assists in the security of leading DeFi protocols responsible for holding billions of dollars in intelligent contract value, ensuring top security and easy availability even in the face of unforeseeable events like exchange outages and manipulation of data attacks via flash loans.
This method will offer users confidence that the transaction price provided is correct. DeFi connectivity for FLOKI customers is part of the strategic objective for assuring usability and broad appeal. As the FLOKI ecosystem grows, there will be smart, strategic alliances with important industry players and the eventual introduction of our DeFi solutions.
Valhalla, FLOKI's PlayToEarn Metaverse of NFT gaming, likewise a price feed to appropriately calculate the worth of its treasury for battle/quest prizes and other play-to-earn mechanisms. Post review of oracle solutions, FLOKI integrated Chainlink Price Feeds because of the multiple features including-
High-Quality Data- Chainlink Price Feeds gather data from various premium data aggregators, resulting in price data compiled from different exchanges and free of outliers and wash trades.
Secured Node Operators– Chainlink Price Feeds are protected by oracle nodes managed by premier Blockchain DevOps teams, data suppliers, and traditional organizations that are autonomous and Sybil-resistant. Even with high gas prices and infrastructural failures, Chainlink nodes are dependable.
Decentralized Network– Chainlink Price Feeds are completely decentralized with oracle node and oracle network levels, which generated protection against any tampering of the data.
About FLOKI
FLOKI is designated as the Cryptocurrency designed to disrupt the crypto industry, offer utility, and use meme power for mainstream adoption. Currently, there are 350,000 FLOKI crypto holders.