Ethereum News
Ethereum (ETH) Initiates Recovery After Hitting $167 Yesterday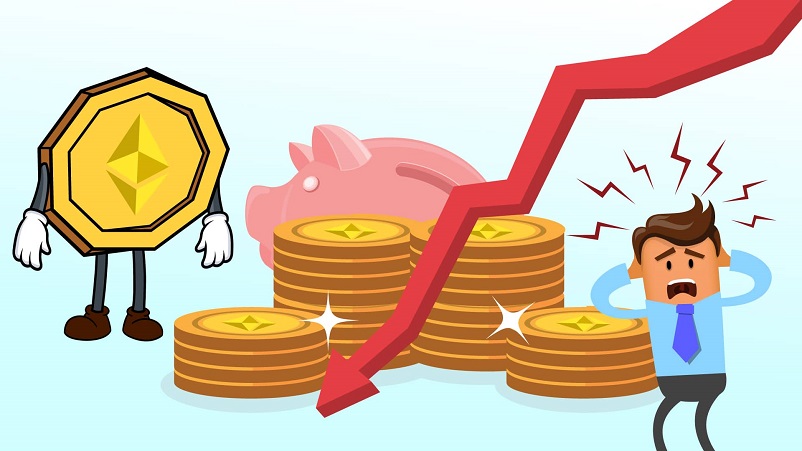 Ethereum trades under bearish pressure over the last 24 hours and lost 4.57% in this period
ETH/USD recovers well after hitting its previous support $167
The market-wide regression has impacted Ethereum as well. Its value has been curtailed to $172 from $180 in the last 24 hours. However, it reflects stable movement after registering a huge decline yesterday. There may not be a quick recovery anytime soon for ETH.
Ethereum began this year on a positive note; it marked the highest price point at $281 in February, but then, it started correcting downwards. On March 13, the ETH price fell to $100 mark. After that, the currency started trading with moderate upside momentum. Recently, it breached the $182 price mark.
Ethereum Price Analysis
ETH coin has made its journey from $150 level to $187 over the last week. Despite early setbacks, it has managed a decent path upwards. However, yesterday's loss has become one of the worst descents.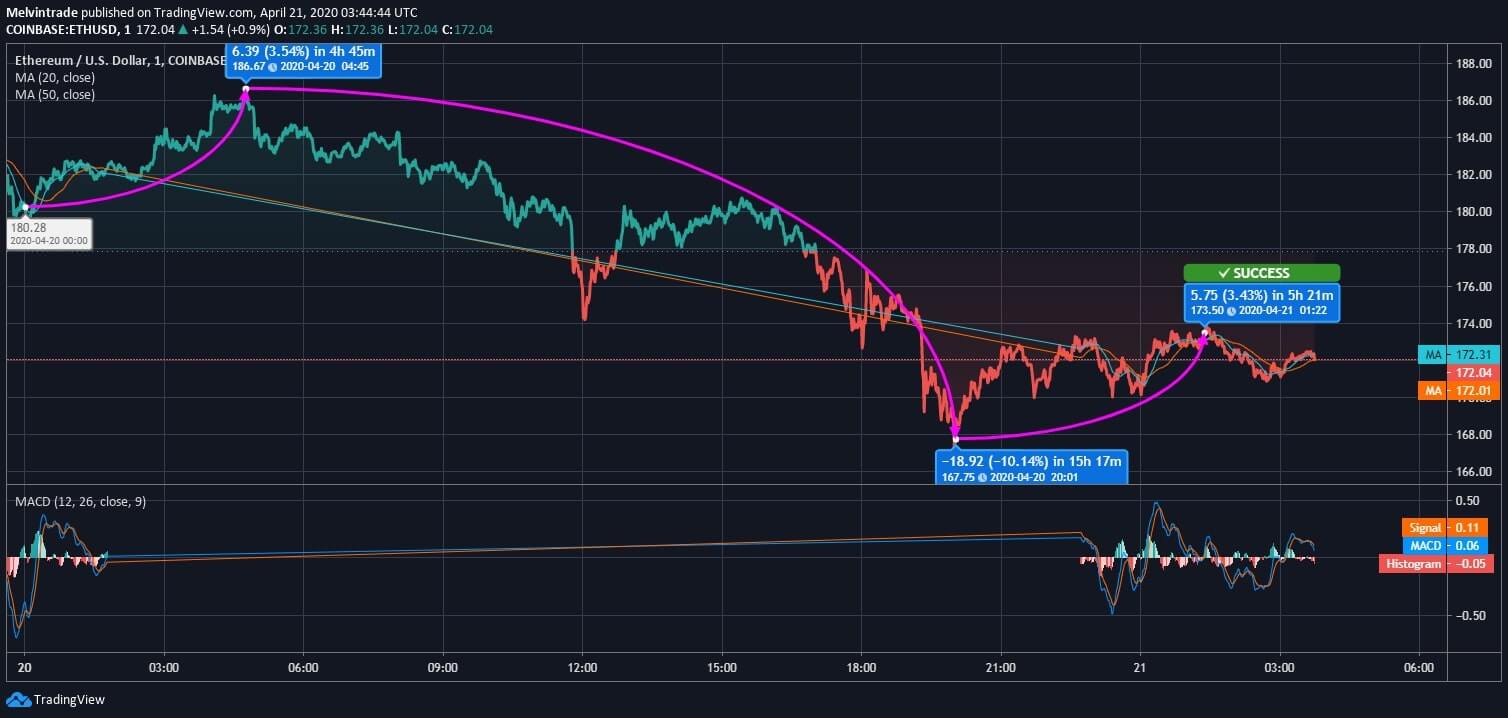 Yesterday, Ethereum price spotted at $180 at the opening of the day, and over the first 4 hours and 45 minutes, it was up by $6.39 and touched $186.67. It was followed by a 10.14% price correction that cost the ETH coin $18.92 and pulled the price down to $167.75 by 20:01 UTC. The last swing occurred between 20:01 & 01:22 UTC. In these 5 hours and 21 minutes, the price of Ethereum was raised by 3.43% and got pumped up to $173.50.
Further, the ETH price faced slight regression and spotted at $172.04 with having support from SMA 50. The MACD indicator depicts a bearish crossover as the signal line overpowers the MACD line. Intraday investors may witness more setbacks in the upcoming days.