EOS News
EOS Price Records Almost 2.5% Hike Overnight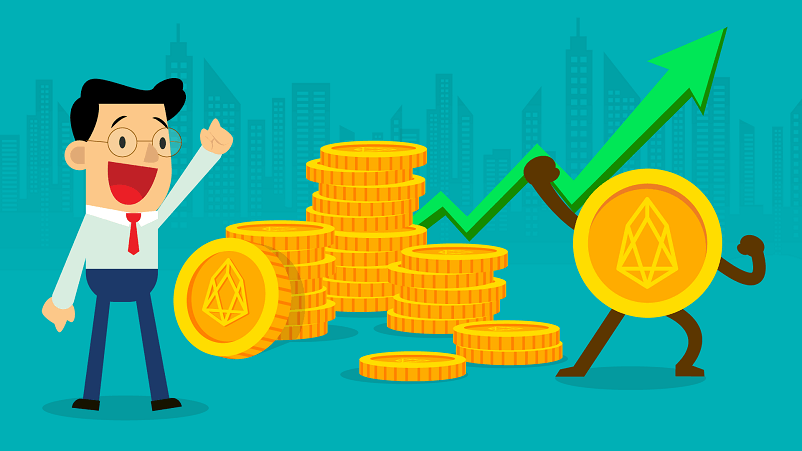 EOS coin has been exhibiting amazing momentum since the opening of the year. The traders were looking forward to astounding escalation, but the entire last week was under huge pressure. The price that breached 90-days high in just 45 days was spotted trading downwards with strong bearish influence.
Today, there is a positive belief that the traders would close the day with a positive digit. The crypto market is also improving, and thus the currency might be keeping the upsurge intact. It looks like the previous losses would be recovered soon.
EOS/USD Price Chart: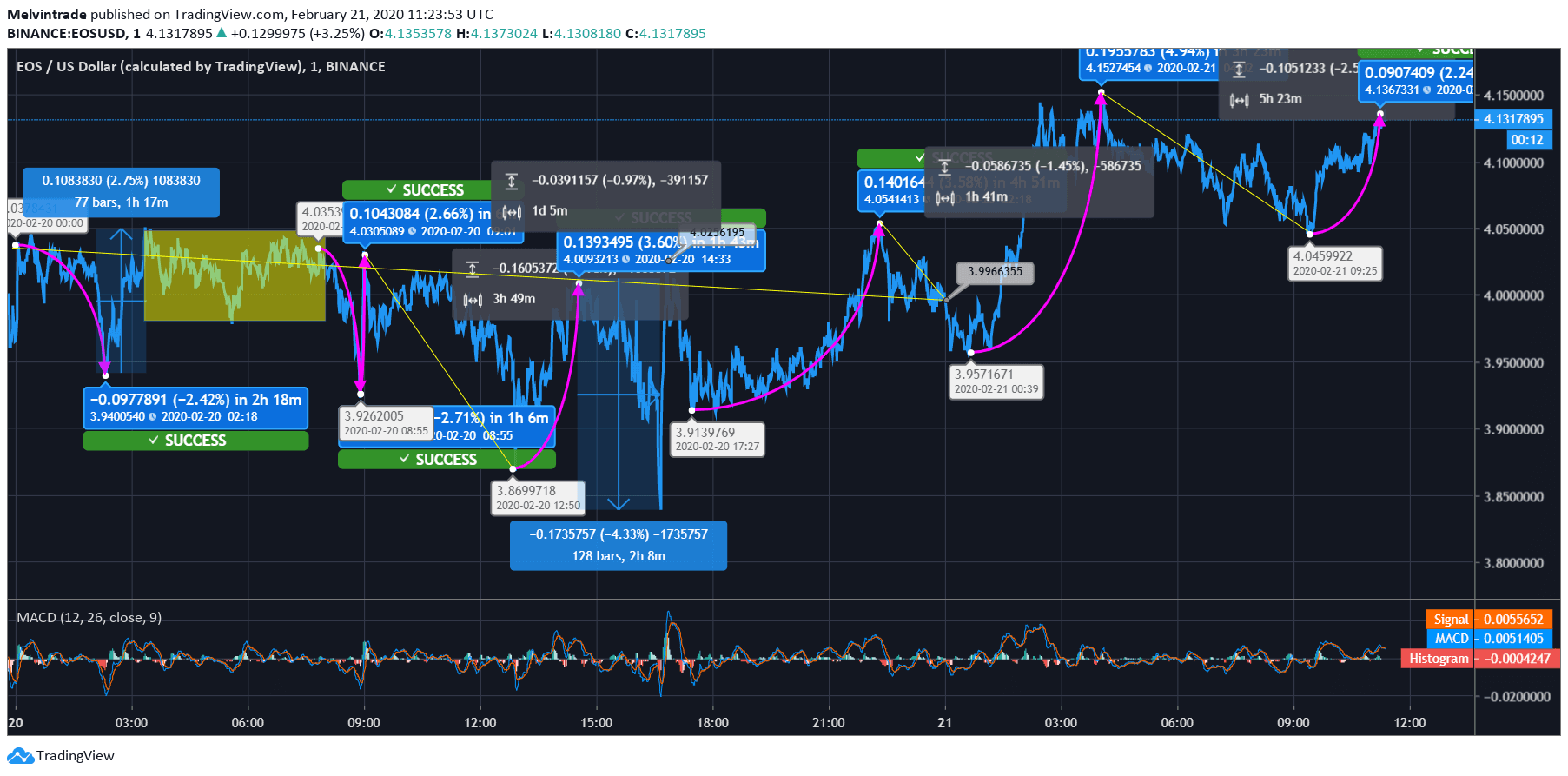 EOS coin began yesterday with a plunge. The price counters moved from $4.03 to $3.94 in the next 2 hours. The price recovered to $4.05 by 2.75%. The currency locked itself around $4.05 till 08:30 UTC. The price dropped to $3.92 from $4.03 by 2.71% fall. The currency recovered to $4.03 at 09:01 UTC. In the next 3 hours, the coin was seen at $3.86. The price again picked up, and at 14:33 UTC, the coin was at $4.00 by 3.60%. EOS price dropped to $3.84 by 4.33%.
Towards the closing hours, the currency escalated from $3.91 to $4.05, and the day ended at $3.99. The intraday movement in the EOS crypto reflected a marginal loss. Today, the first hour experienced moderate plunge but the price escalated in the later hours and it jumped to $4.15 from $3.95 by 4.94%. Later, the coin dropped to $4.04 by 2.5% and at the time of writing this analysis, the price was trading around $4.13. As per the MACD indicator, the Signal line overpowers the MACD line and the same indicates that the coin might continue the downward movement for a while.