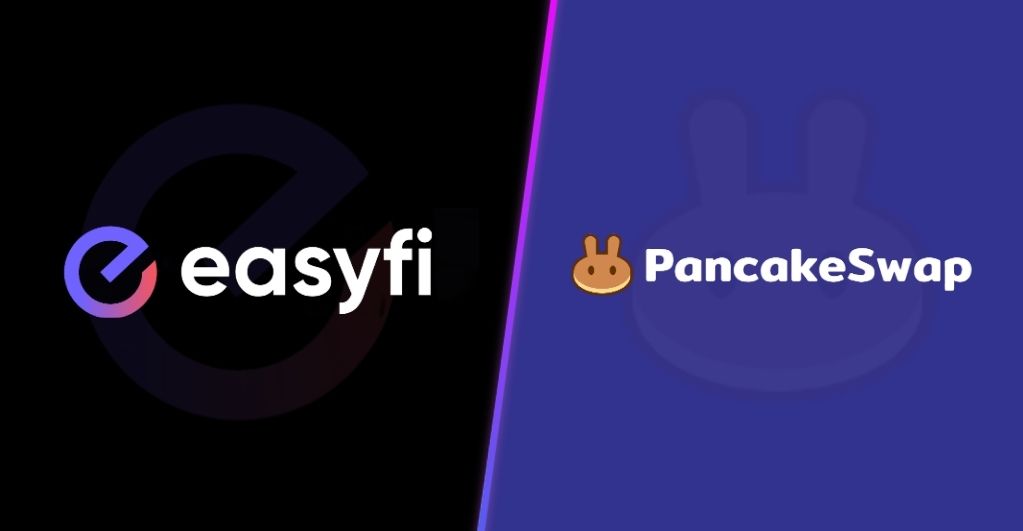 With the growing popularity of Binance Smart Chain (BSC), there is an increase in the number of applications being developed for the wider adoption of its services. The case in point here is that the association between EasyFi and PancakeSwap that has been announced lately. PancakeSwap is the leading player in the segment of the automated market maker (AMM), and by striking this partnership, the adoption potential of the EasyFi is expected to expand exponentially on the BSC. This partnership will directly translate into more capabilities and enhanced convenience for the users of EasyFi and holders of $EASY. The new partnership will allow all holders of $CAKE to transact on the ecosystem of EasyFi by experiencing the capabilities of multiple blockchains on the Layer-2.
Following are some of the key points through which this association is expected to become a game-changer:
The collaboration will result in several new incentivization options for EasyFi users that can be utilized through the use of BSC and PancakeSwap.
The process of swapping the tokens on the BSC platform will become seamless and smooth, making the conversion process quick and instantaneous. The farming process will become seamless, which will enhance the speed and rate of the conversion process.
The provision of having high liquidity will also induce a higher percentage of APR in the various farming and staking programs.
The new opportunities for the whole ecosystem of EasyFi will expand. More specifically, experts agree that the markets of collaterals will have a special advantage out of this new development.
Among the important programs that will be conceptualized out of this partnership include the EASY farming program, which will be specifically floated on the Syrup pool. Syrup pool is a well-known module in the farming domain that offers bootstrapping to token holders. Another program that will be floated includes LP Token Farming and EASY-BNB Liquidity Pool. The detailed description and information related to these programs will be made available on the organization's official pages very soon.