Bitcoin News
Do We see Bitcoin Price Above $25k Before the End of 2020?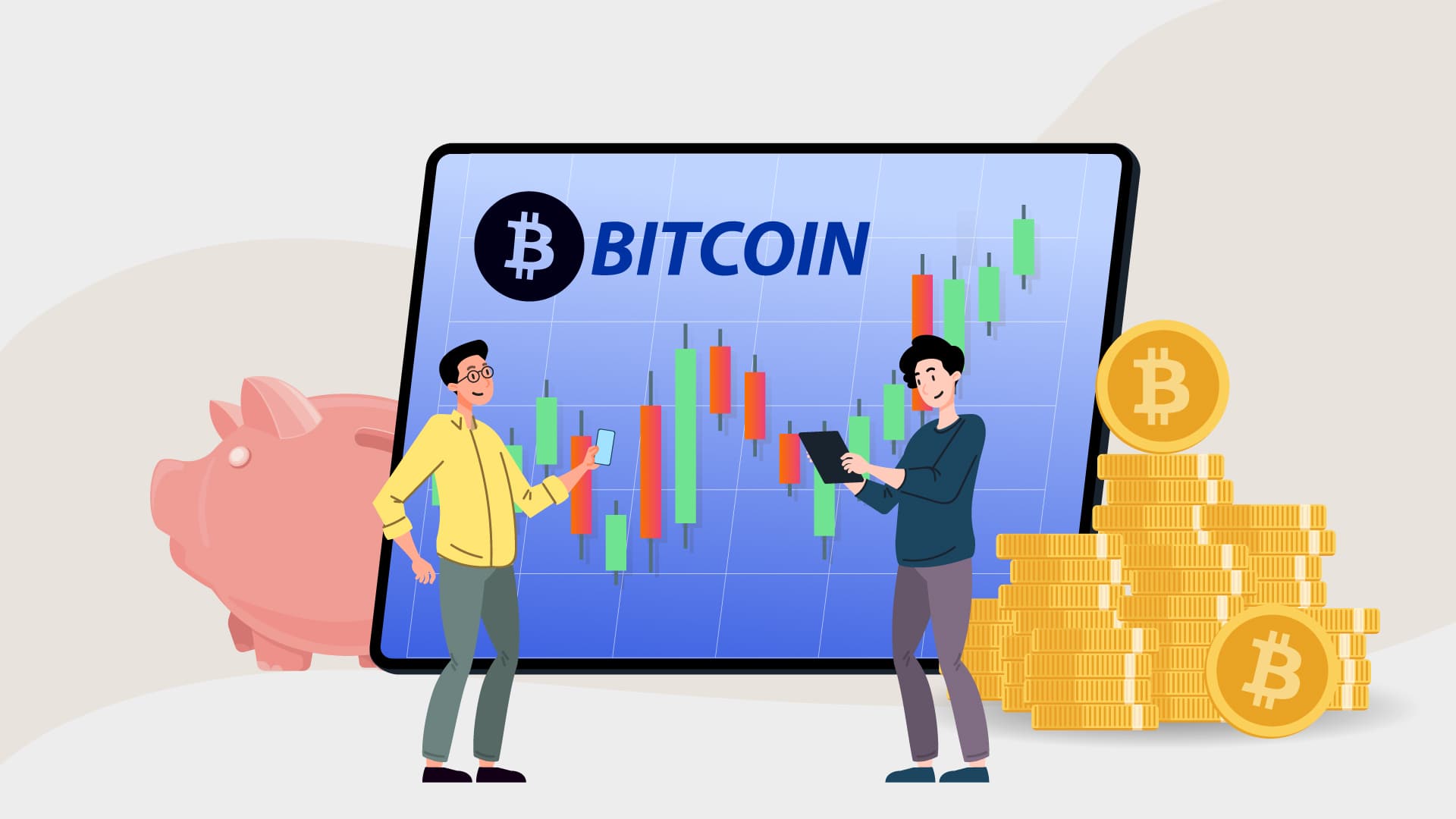 Bitcoin was nothing but a gambling tool until 2017 when the price spurred and hit an All-Time High at $20k and became one of the spotlights thereafter. It was then when Bitcoin was known to the majority of the people around the world and was then categorized under strong investment assets rather than a gambling tool. However, as predicted in Bitcoin price prediction, yet again after three years of its first ATH, Bitcoin reconciled and retrieved to mark a fresh one above $23k at $23.8k after clear consolidation until the previous quarter.
The majority of the people should avoid trading and just hold $BTC and $ETH for the coming years.

— Michaël van de Poppe (@CryptoMichNL) December 24, 2020
Bitcoin was clearly strengthening over the past three months now with intermittent dips but retained active and steady supports. With people accepting the fact that Bitcoin is one of the most lucrative cryptos of modern times, it is gaining a massive network base and therefore is one of the significant assets to mitigate the risk of an investor's portfolio against the blue-chip or volatile crypto investments if any.
Calling #bitcoin a safe haven asset limits its potential.

It is not a defensive hedge negatively correlated to risk assets.

It is a mechanism invented which can verify truth definitively.

Its applications could be limitless.

Only one function is as a portfolio asset.

— Dan Tapiero (@DTAPCAP) December 24, 2020
It was before the invention of Bitcoin and cryptocurrencies that Gold, Bonds, Stocks, and ETFs were the only tools known for investment. But after the former having made its place in the investment space, it is believed to be holding a verifiable truth mechanism in the portfolio and not just a hedging tool that gives a negative correlation to risk-bearing assets. How simple and useful is that!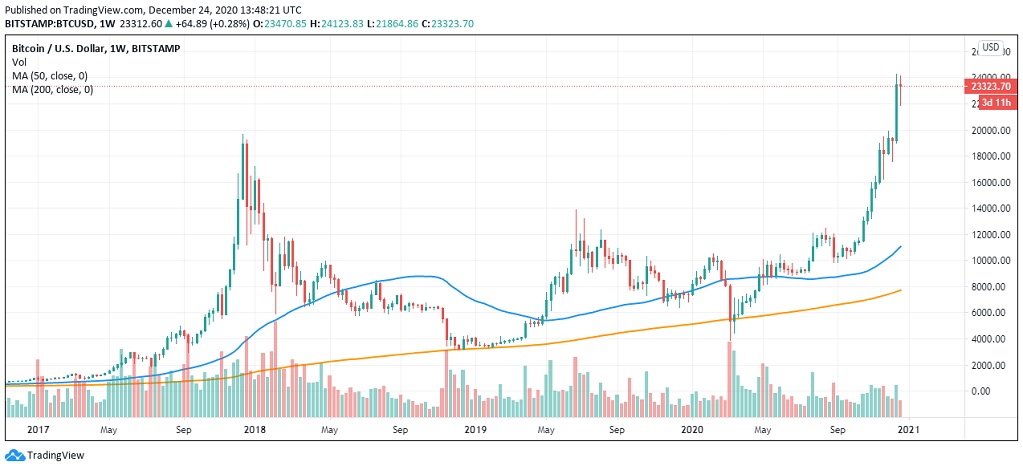 The price of Bitcoin is one of the very first things to check in the morning for Bitcoin investors, lovers, and loyalists, and with every year-end, after it hit the previous ATH in December 2017, every Christmas reminds of a new reconciliation. And, after three years of trading below the ATH, it marked a fresh one just in the previous week, where it clearly rhymed the history and traded beyond.
#Bitcoin price on Christmas Eve 🎄🎅

2014: $329
2015: $454
2016: $900
2017: $13,517
2018: $4,223
2019: $7,535
2020: $23,382

𝗧𝗵𝗲 𝗴𝗶𝗳𝘁 𝘁𝗵𝗮𝘁 𝗸𝗲𝗲𝗽𝘀 𝗼𝗻 𝗴𝗶𝘃𝗶𝗻𝗴.

— Matt Ward ⚡️ (@CoinCornerMatt) December 24, 2020
With this, the near-term target of Bitcoin lies at $25k. Are we seeing anytime soon before the year's end?