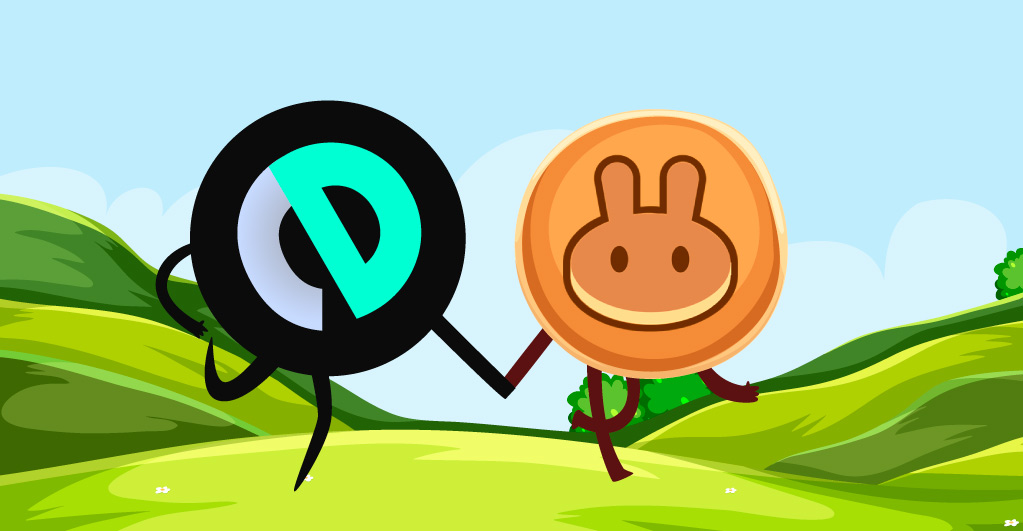 DeXe.Network and PancakeSwap have teamed up to offer a unique farming initiative. Under this offer, users can earn CAKE or DEXE by participating in the farming system, which promises lucrative incentives to users. PancakeSwap has already established itself as a leading AMM on the Binance Smart Chain and its innovative farming system, which allows user to win CAKE and now DEXE as well. 
Through this new collaboration, users not only have the opportunity of investing in the BUSD/DEXE pair but can also stake LP in order to earn CAKE by supplying liquidity to the pair. Users will also be able to earn DEXE by staking CAKE. This essentially means that users have a range of options that allow them to earn either CAKE or DEXE or even both. 
The farms will encourage DeFi social trading the Dexe and BSC communities will interact with each other.
Expressing his delight and pleasure of having a DEXE farm on Pancake, the co-founder of the DeXe network, Dmitriy Kotliarov, said that PancakeSwap is a market leader in trading tokens on the Binance Smart Chain.
DeXe will enter a whole new exponentially growing market with farming on Pancake. Also, an entirely new segment of users will benefit from DEXE's Wallet-to-Wallet Copying in addition to its upcoming services such as social trading and asset management platforms. Specifically, social trading is something that PancakeSwap is eagerly waiting for users to get on with for more growth and profitability in the segment.