Cardano News
Comparing Cardano's recovery to other altcoins: Is it lagging behind the pack?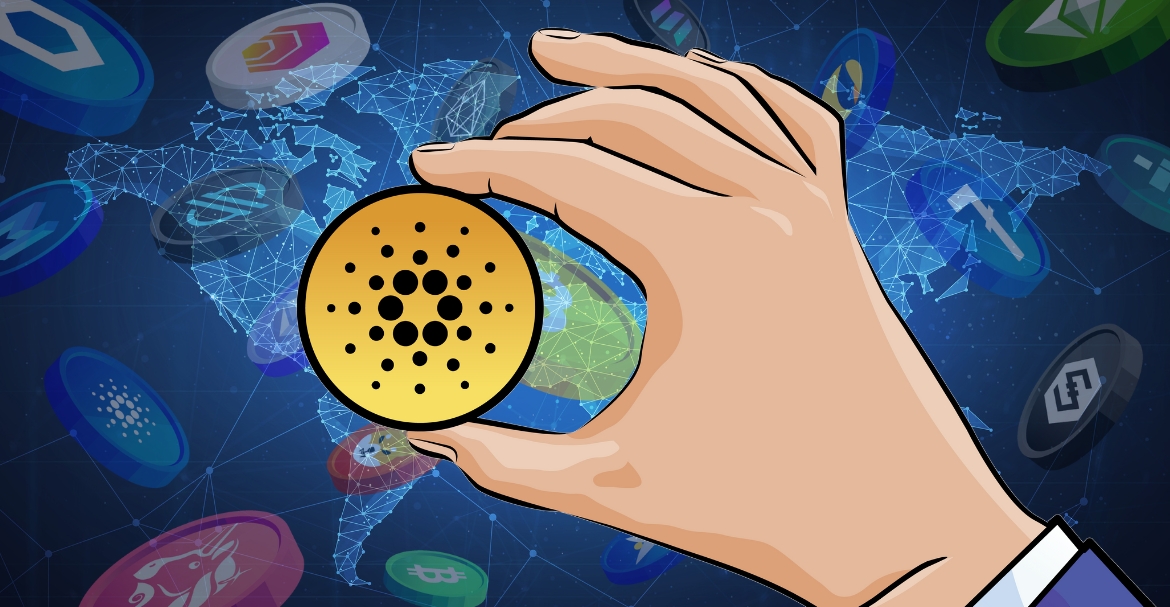 Based on recent market trends, Bitcoin and Ethereum have been showing steady growth and are expected to rise in the next two years due to increasing adoption and mainstream acceptance. However, Cardano's (ADA) price has been lagging due to its slower development and adoption rate than Bitcoin and Ethereum, while Cardano has potential!
Read this post to learn more about Cardano and its drawback before investing in ADA.
Altcoins Recovery: An Overview
Bitcoin and Ethereum prices crashed at the beginning of 2022 due to global factors and recessions. Everyone started to discuss the doomsday of cryptocurrencies after a sudden rise in 2020. Yet again, Bitcoin and Ethereum recover from the correction, showing a steady momentum for the long term.
The recovery of these coins depends on several factors, such as adoption, regulatory developments, and macroeconomic conditions. Another important factor is the US banking crisis which brought faith in alternative currencies regarding BTC and ETH.
However, we cannot deny that the growing mainstream adoption of cryptocurrencies contributed to this parallel economy. In the future, regulatory developments and macroeconomic conditions could also play a significant role in recovering Bitcoin and Ethereum. Favorable regulatory policies and stable macroeconomic conditions could help to attract more investors and increase demand for these altcoins.
Cardano's Recovery Performance
In October 2017, the price of ADA was around $0.02, and it reached an all-time high of $1.18 in January 2018. However, after reaching its peak, the price of ADA dropped significantly. In 2020, the price of ADA started to gain momentum again, reaching a high of $0.18 in August 2020. However, it then experienced a dip, trading from $0.10 to $0.14 for much of the year.
In 2021, the price of ADA experienced a significant surge, and it reached an all-time high of $2.46 in May 2021. However, it experienced a correction and touched a high of $3 in September 2021. After that, the price soon dropped to around $1.10 by early 2022. However, towards the end of 2022, the price started to pick up again, reaching a high of $2.30 in December 2022.
As of May 2023, ADA price has been going through a rollercoaster ride. While the price of ADA has seen some fluctuations over the past few years, many investors and analysts remain optimistic about its future prospects.
Based on our Cardano prediction, the ADA price will trade between $0.36 and $0.88 in 2023. Our Cardano price prediction suggests that the token may experience more sustained growth, trading in a range of $0.99 to $1.43 in the next two years. Moreover, the ADA price will cross $4 in 2030.
Reasons for Cardano's Slow Recovery
Cardano has not shown strong growth like other altcoins. In the last few quarters, the Cardano did not experience rapid growth like other cryptocurrencies, largely due to low demand for its blockchain. Although Cardano implemented the PoS protocol, it has been facing challenges with slow transactions and high gas fees.
Indeed, the Cardano team plans to launch an upgrade, but it does not convince the investors and community. Overall, the sentiment is weak for ADA, and the price will begin to grow only when Cardano adoptions become competitive.
Investment Strategies for Cardano (ADA)
Like any other cryptocurrency, investing in ADA comes with risks and opportunities. One of the main risks is the volatile nature of the cryptocurrency market and recent poor performance. Moreover, there can be risks regarding regulatory changes and security breaches that negatively impact the ADA price in the future.
If you believe the upgrade will make the Cardano more competitive, then it is the right time for long-term investment. Otherwise, you can trade ADA based on community sentiment and market price.
The best way to avoid the risk is to diversify your portfolio. Have exposure to a wider range of assets like other cryptocurrencies, such as Bitcoin and Ethereum, and traditional investments like stocks and bonds.
Conclusion
Investors looking to invest in ADA should consider a diversified portfolio, incorporating a mix of both short-term and long-term investments. Short-term strategies may involve trading ADA in response to market fluctuations, while long-term strategies may involve buying and holding ADA.
While investing in ADA does come with certain risks, it also offers significant opportunities for growth and innovation. Conduct your independent fundamental and technical research before investing in Cardano.