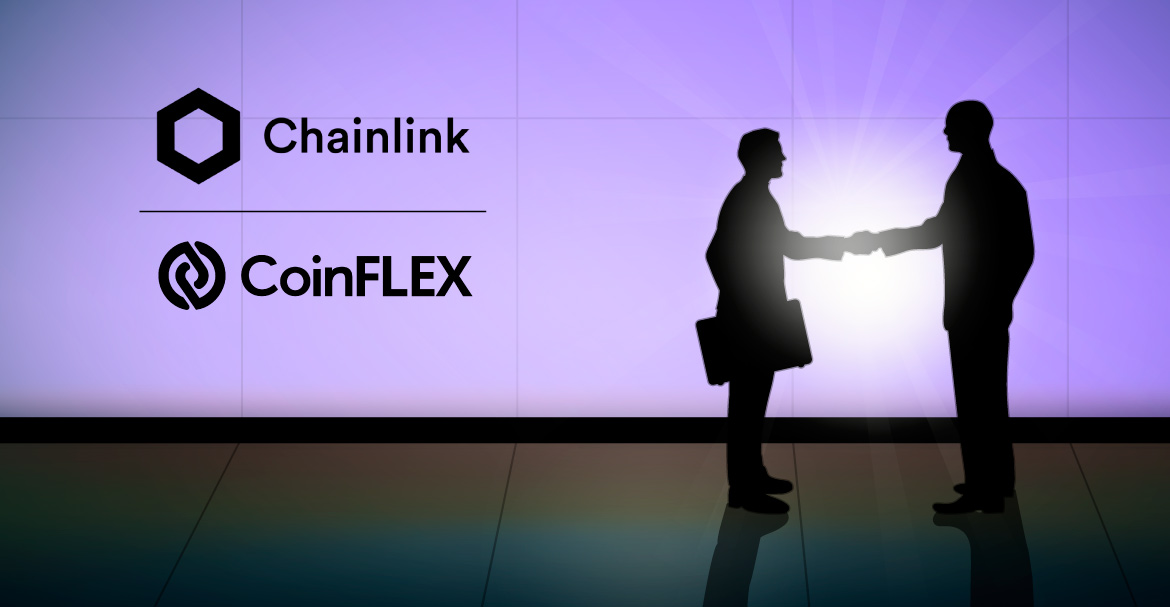 Taking pride in being one of the most trusted portals supporting physically delivered cryptocurrency futures exchange, Coin Futures and Lending Exchanges or CoinFLEX has joined hands with the Chainlink oracle ecosystem. 
With the integration of Chainlink Price Feeds, CoinFLEX promises to provide its global community seamless access to data related to token prices and market trends. The renowned oracle cluster will help the exchange portal strengthen its command in the industry by providing the best services to the users. An added layer of reliable data feeds on CoinFLEX exchange will play a significant role in aiding the customers to make informed decisions while exploring the crypto sphere. 
The pact will be a testing ground for both the participating firms as they will explore each other's potential in catering to the users' requirements. The success of this collaboration will pave the path for bigger integrations in the future. With the growing popularity of cryptocurrencies and DeFi products, oracles have become an indispensable tool. These protocols help data users to access reliable information from external sources. They act as a bridge that connects on-chain users with outside sources of information. 
CoinFLEX was launched in 2019 as a platform offering a secured interface for trading cryptocurrencies and earning yields in return. The exchange produces innovative products like flexUSD, the one-of-a-kind interest-yielding stablecoin and AMM+ that works as the most efficient automated market maker across the industry. The portal is supported by big names like Polychain Capital, Dragonfly Capital, Roger Ver, etc. 
Chainlink Price Feeds help customers to know about the trends, market analytics, and price data concerning the top-tier cryptocurrency tokens. The network is recognized for supporting hybrid smart contracts. It manages the biggest pool of data sources, covers a big portion of trading ecosystems and reliable off-chain computations, which help to empower a blockchain channel. The portal presently safeguards billions of dollars' worth smart contracts related to DeFi, insurance, gaming, etc. Chainlink has become the first choice for firms looking for standard oracle solutions for their hub, with a strong community of partners hailing from different verticals.